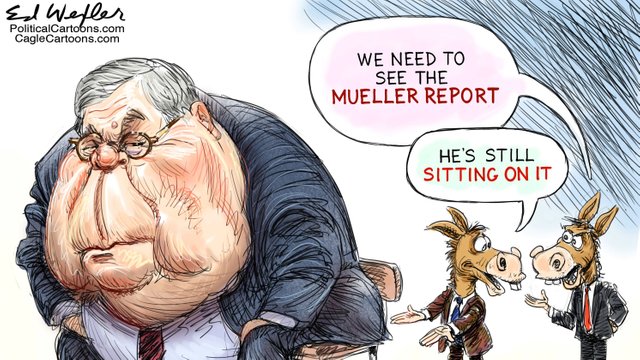 From the upcoming 2020 election to never-ending policy concerns, Trump and Congress must put the Mueller report and all its drama on the back burner.
All of the hubbub over the Mueller report in Congress reminds me of a fifth-grader poring over a comic book while his homework piles up on the desk, gathering cobwebs.
That's not to say special counsel Robert Mueller's investigation was a waste of time or that the report, whatever may become public, will not be worth a careful review. The opposite is true. It's just that the time and energy that Congress has and will spend on either trying to take down or defend the president comes at the expense of a better future for the entire country.
Source of shared Link
---