What you become by achieving goals...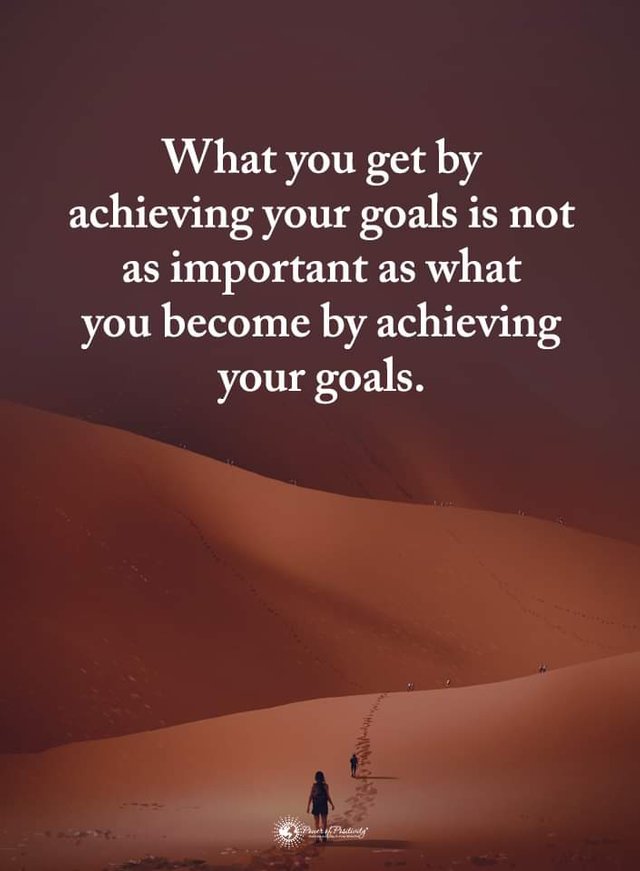 Many of us have goals in our lives, in both personal nad professional. And we work hard to achieve our goals. And there are many theories how to set a goal and achive it too. But the important thing is what you gain by achieving your goals, you will become a mature experience person and you will lean a lot on your way with mistakes. Thses things will shape you to become more confidence and motivated.
But uour goals must be for good cause other wise all the negative things will happened.
Source of shared Link
---