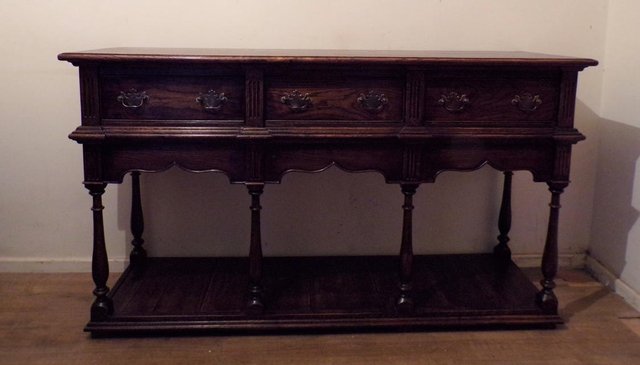 Hello Everyone,
This is an Oak pot shelf dresser base that I made.
It is a Welsh design from the county Montgomeryshire.
Each county in Wales has its own unique versions of Dressers.
I made this one from a photo that I found but I have studied welsh dressers in depth over the years an this one is about as close to the original as possible.
It is solid oak throughout and I aged it sympathetically with stains and 'distressing' .
Dressers are a very functional piece of furniture and I like this design because it has quite a lot of detail but it is still understated. I also like the open 'Potshelf' bases because they do not appear to heavy in a contemporary setting.
Many thanks,
Source of shared Link
---