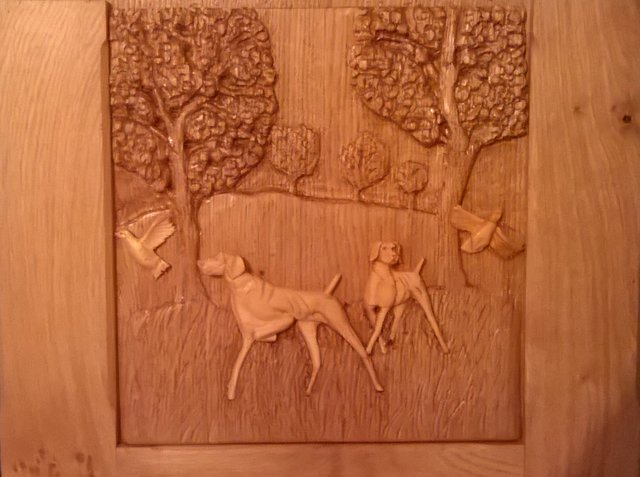 I carved this panel in oak and limewood. It is part of a panelled room I made for a client.
The client wanted a scene depicting their German pointers.
The panel itself is oak and the dogs and birds are in the lighter limewood.
I did this for two reasons, one because it helped to give a subtle contrast and two because the lime wood holds fine detail much better than the oak.
The panel was around 10" wide so the detail was quite small.
Many thanks,
Source of shared Link
---