DIY oak coffee table made by me @Thierybydesign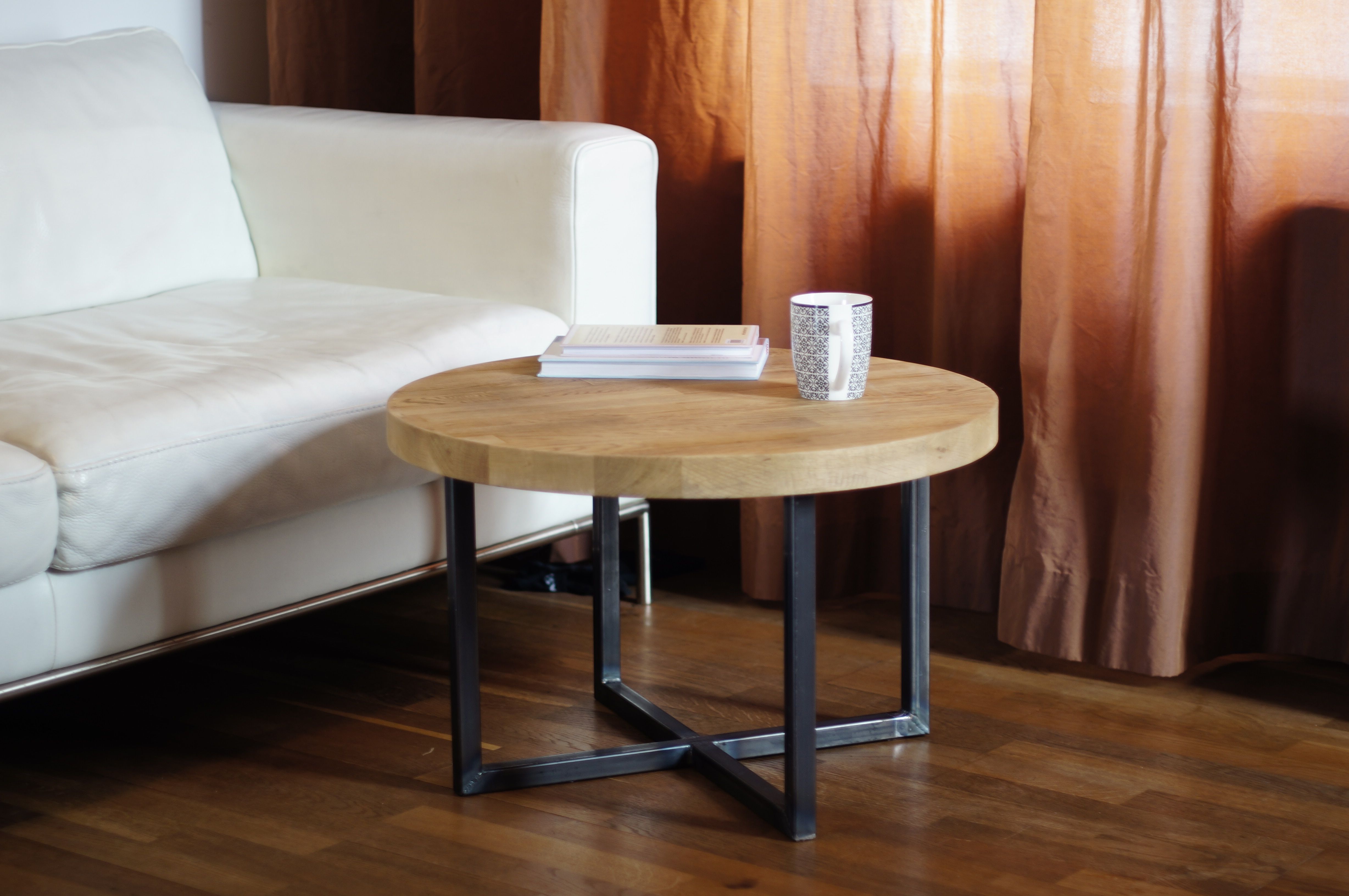 Today I took some time of off my other projects to have some fun and make an oak coffee table!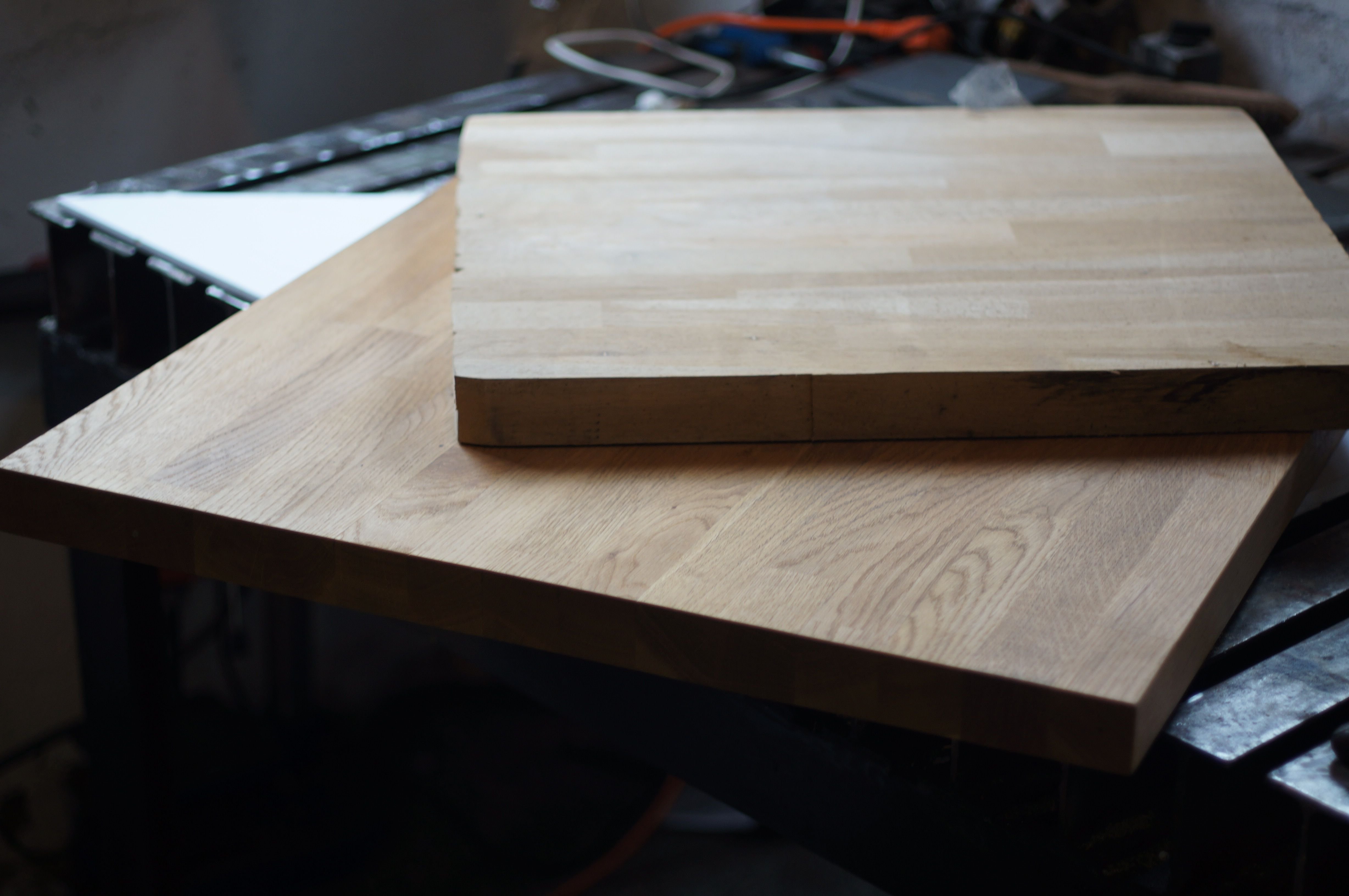 I used a piece of oak that I had left over from my kitchen top.


I used a router that I mounted on a old chainsaw blade (if it works it ain't stupid :) ) to cut out the tabletop.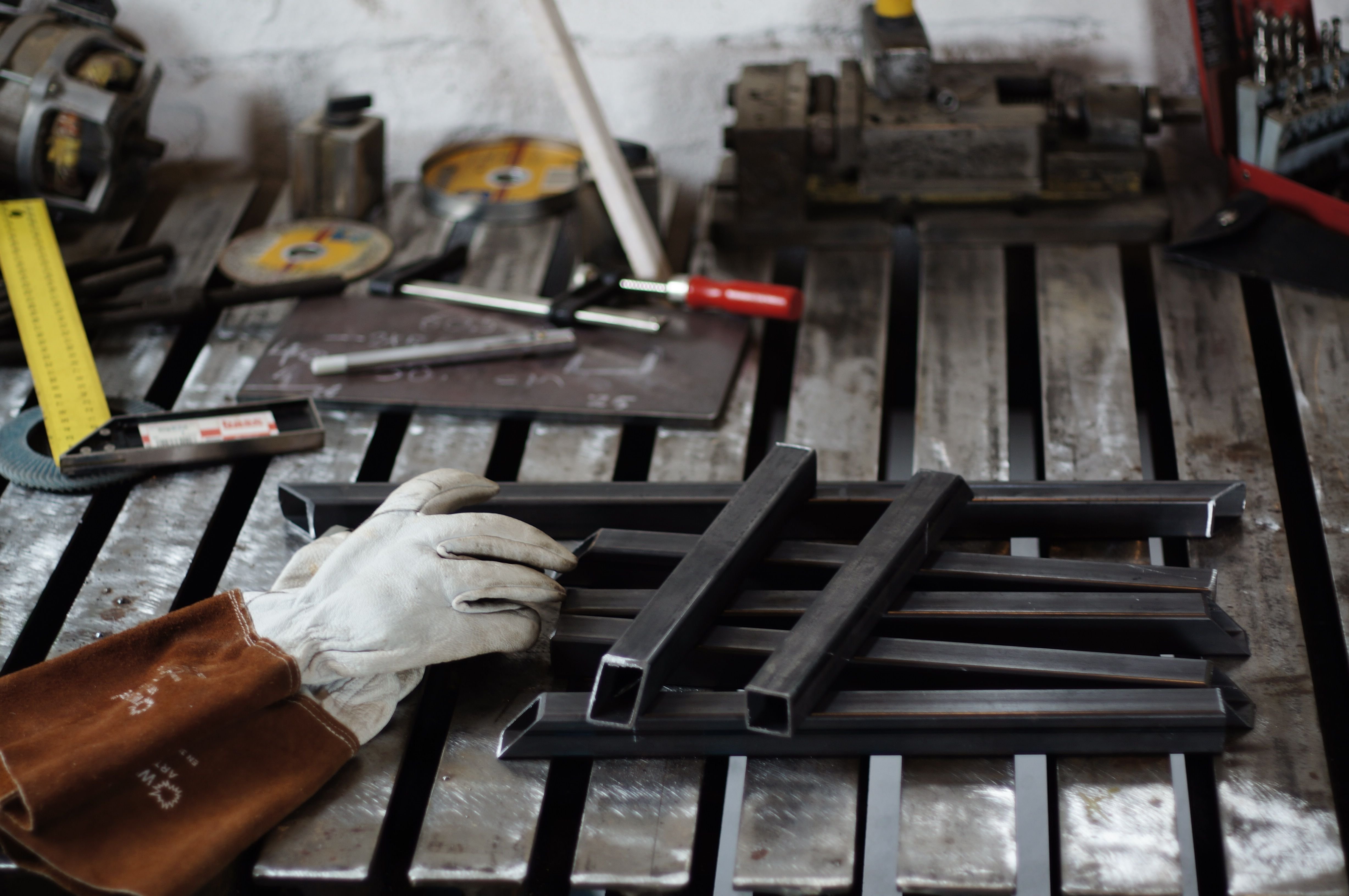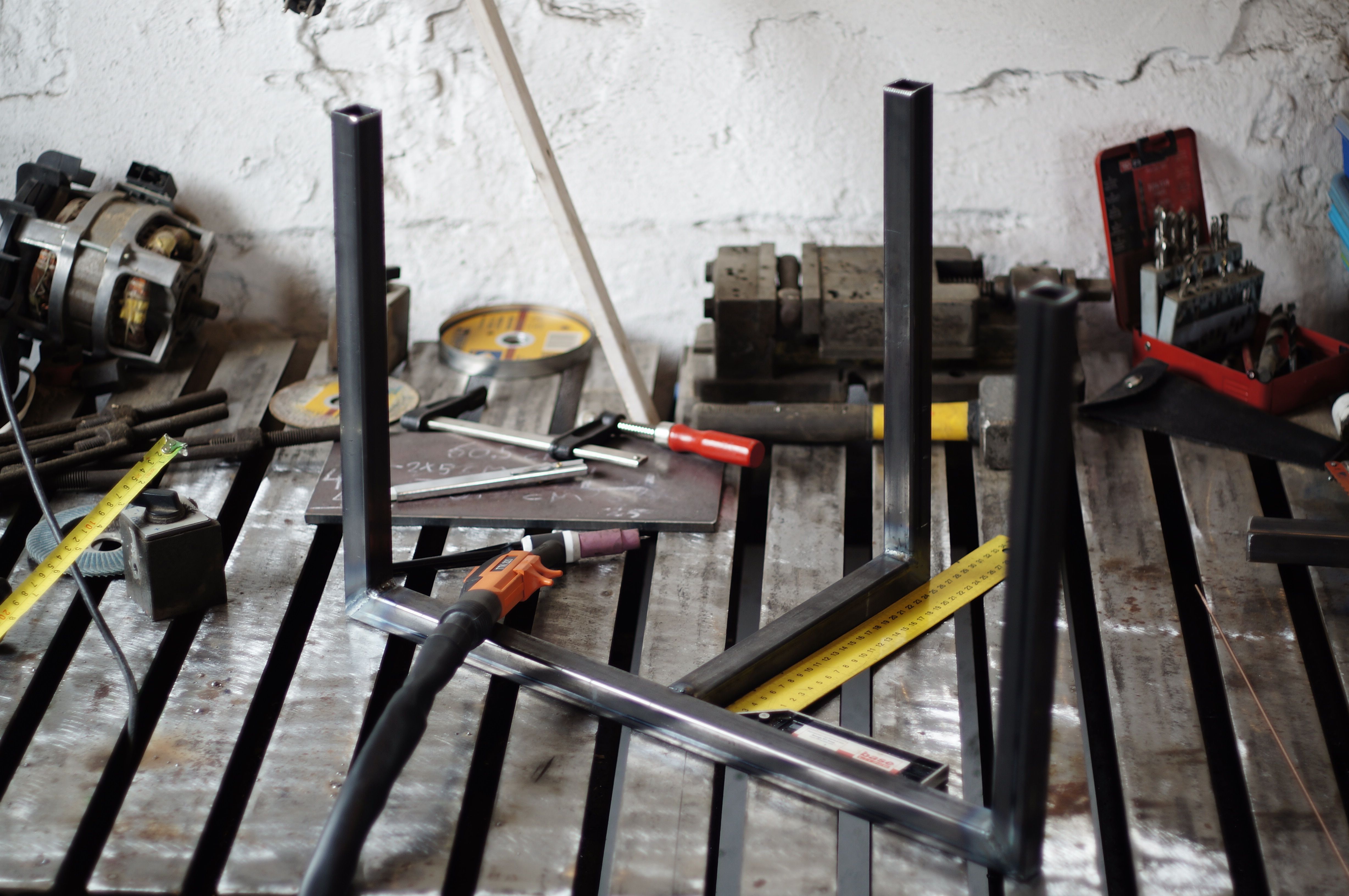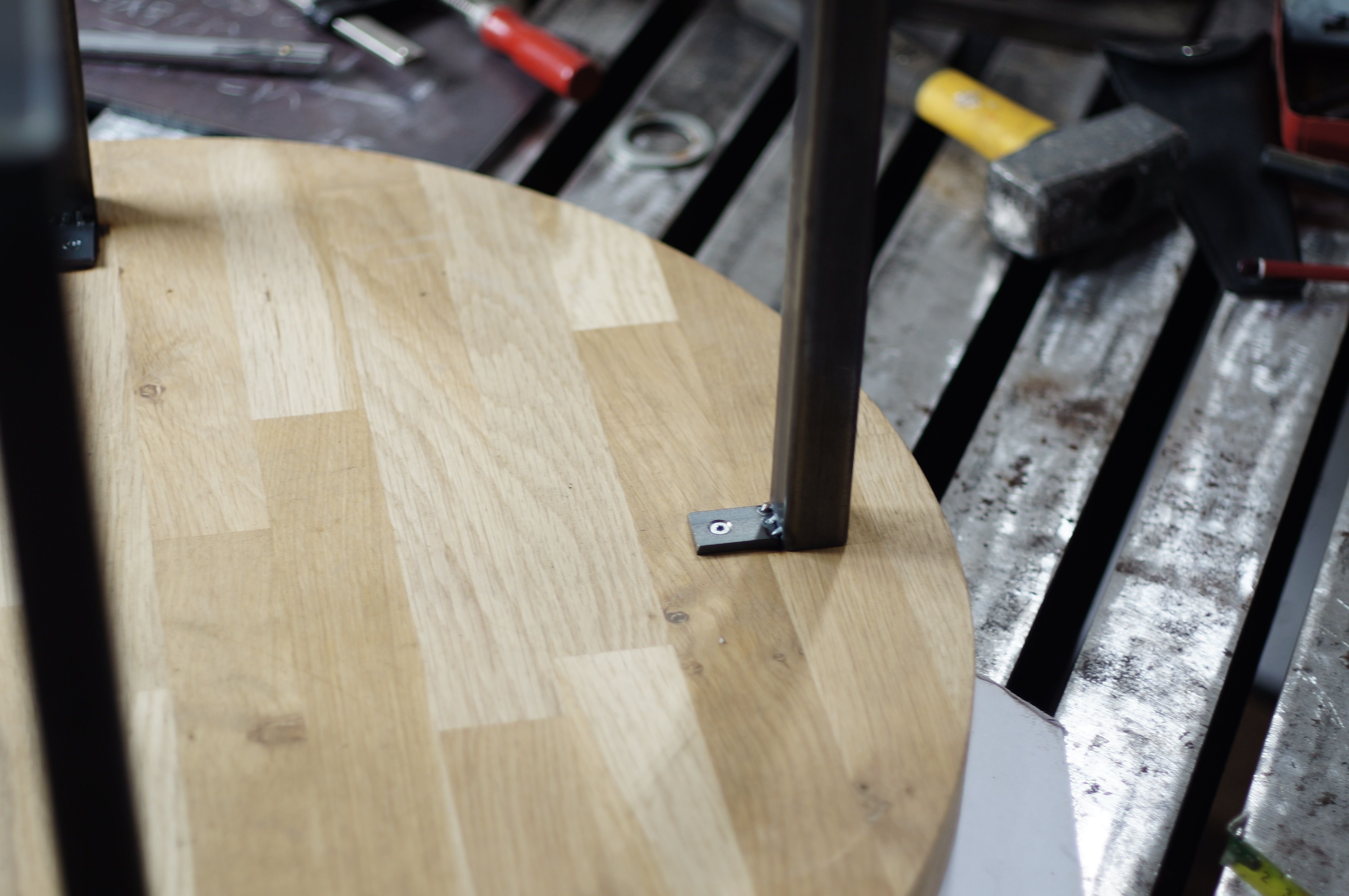 Its a really easy design to make yourself. The table top is 60 cm (23.6 inch) wide and 4 cm (1.6 inch) thick.
The metal table legs are made from 2.5 cm (1 inch) square stock TIG welded and consist of the following parts:
four 36 cm (14,2 inch) pieces cut 45 degrees on one side for the vertical's
one 55 cm (21,6 inch) piece for the center horizontal
two 26,25 cm (10,2 inch) pieces for other horizontals
four 2 x 1 cm (0,8 x 0,4 inch) pieces with 4 mm (0,157 inch) holes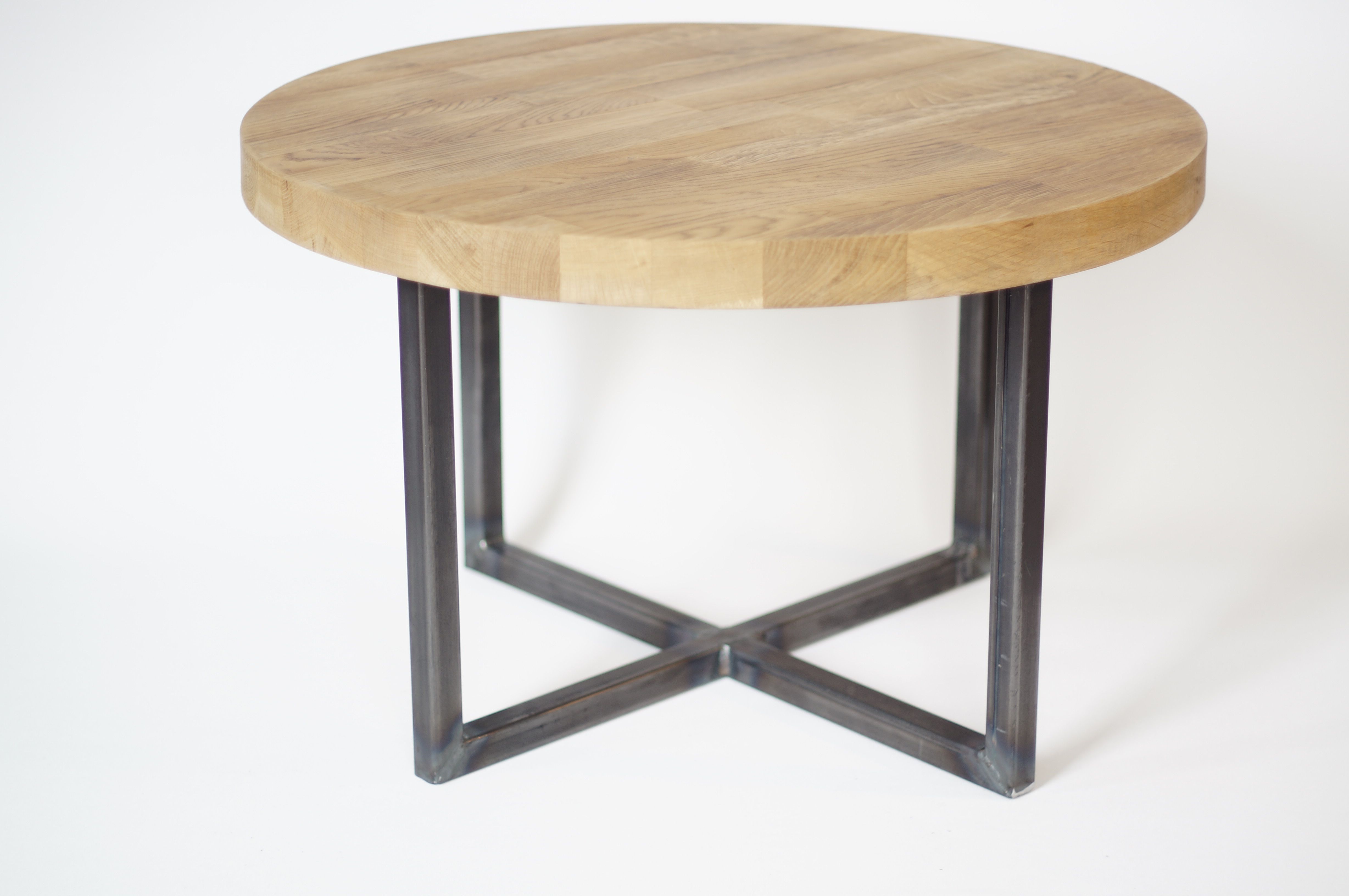 Don't forget to
if you want more DIY