In the midst of a bunch of other projects, such as working on the brakes for my traveling Landwhale, I'm also trying to redo the bathroom into something less nasty.
I started with the toilet, and other than the plumbing parts of the RV not fitting the toilet, and other than a part of the wall that hides some pipes and wires being in the way...it went well. So, new toilet is installed and is pretty fancy for an RV.
Now I have to bring the rest of the bathroom up to snuff. Time to work on the sink and countertop.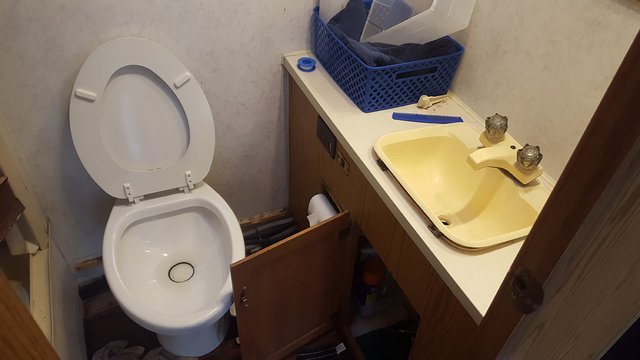 Had to tear out a little rectangle 'hump' that covered the lower portion of the wall behind the toilet, but that's ok...it can be rebuilt.
---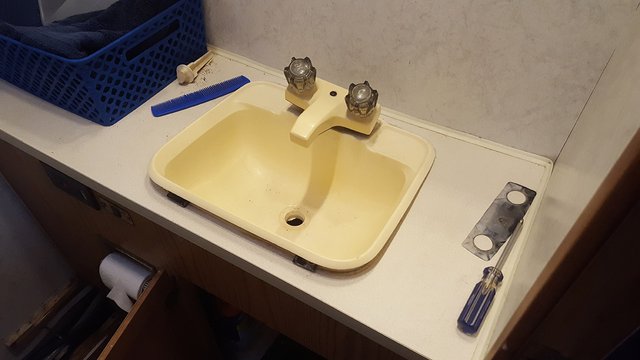 Now we move on to the sink. This yellow plastic thing is going away, as will the countertop.
---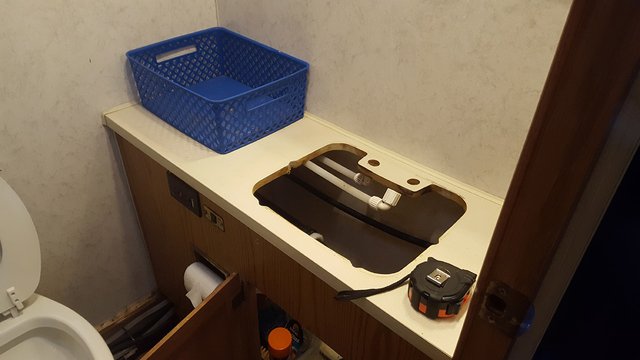 Goodbye, foul sink.
---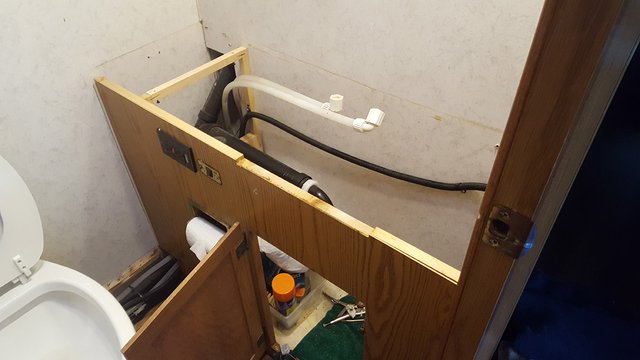 It's very tight quarters under the sink in a tiny bathroom. Not a comfortable angle for getting it all disconnected and disassembled.
---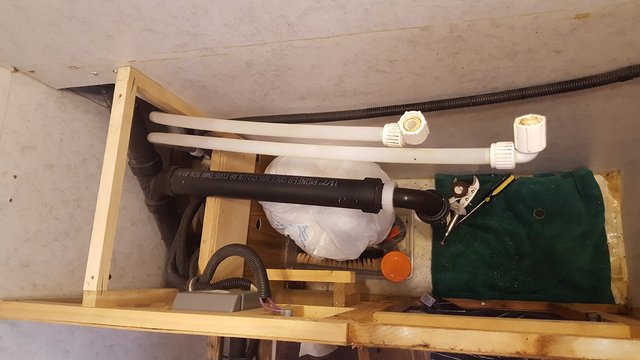 Still, it's mostly standard household fittings, with a regular PVC drain and pex fittings.
---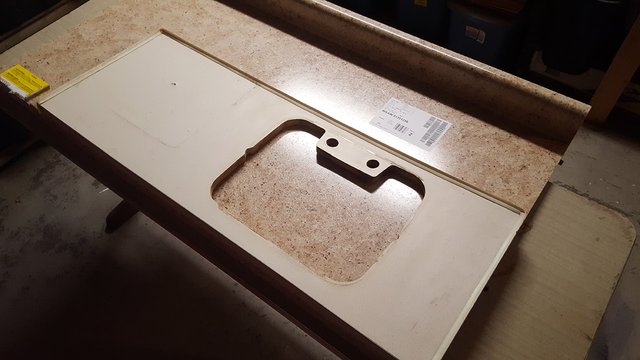 Now I take the old countertop to my basement shop and use it as a template atop a new slab of countertop. Going to have to cut it out of the big piece, then cut out the sink hole.
Come back next time when we see how well (or not well) my cutting goes!
---
Posted from my blog with SteemPress : http://negativerealm.com/rv-bathroom-remodel-part-2/
---