One of my many planned summer projects in Wisconsin while avoiding the Florida summer heat was to remodel the bathroom in my Landwhale (RV).
Not terribly interesting to anyone, but I like posting the pics forever to the blockchain so that I can remind myself I was productive over the summer when I look back in September and wonder where the season went.
So, on tap with this bathroom is going to be a replacement of the toilet, the countertop, sink, and shower curtain/frame. I am going to be cutting the countertop myself from a much larger slab of laminate, and upgrading the sink to a nice white one with a stainless steel faucet instead of the tan sink and plastic faucet, and going from a short plastic toilet to a taller real ceramic toilet.
Let's get going.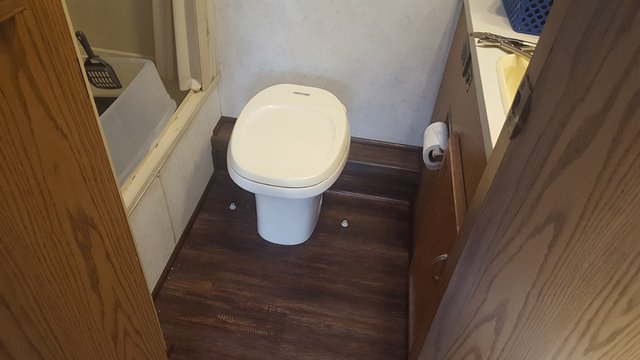 Starting off, we have a nasty plastic toilet with a flusher handle behind the toilet you have to reach down over your poop to grab.
---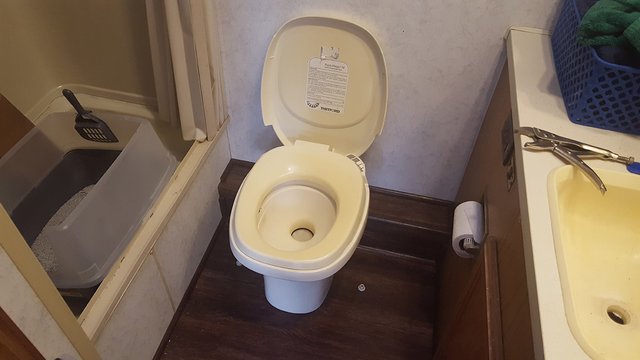 Gross plastic toilet doesn't hold water in the bowl anymore either, so the smells of the stuff from the holding tank tend to waft up.
---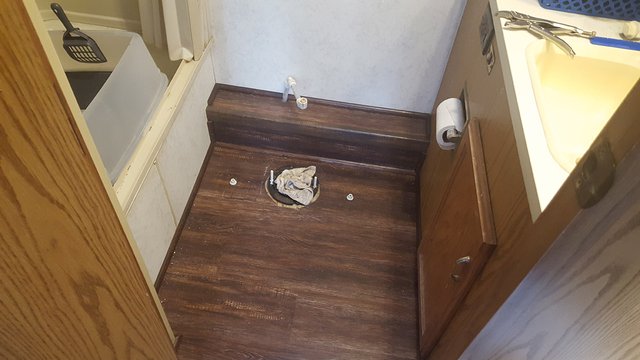 Toilet gone. That was easy.
---

Well, the easy part is done. Hard part to come. I don't think the plumbing from the wall is going to fit the plumbing on the back of the new toilet...

---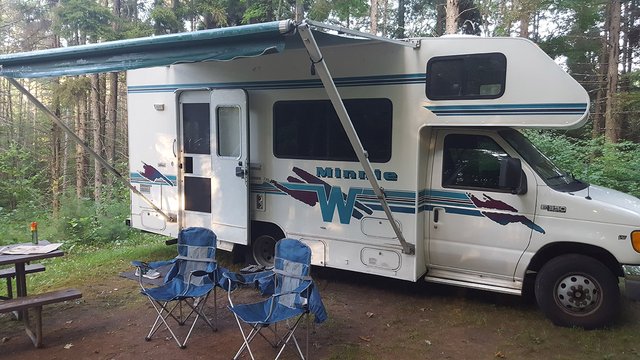 Landwhale will be happy to have a new toilet installed. So will my wife.
---
---
Posted from my blog with SteemPress : http://negativerealm.com/projects-upon-projects-rv-bathroom-remodel-part-1/
---