Hello Fellow Steem Investors,
I call you that, because if you are reading this it is highly likely you hold some amount of Steem.  If you are holding some Steem and not powering down everything you have, you are investing... Locking Steem in the system and having some influence on the site.

If you do not currently like the service you are receiving please file your complaint with customer service department, oh wait..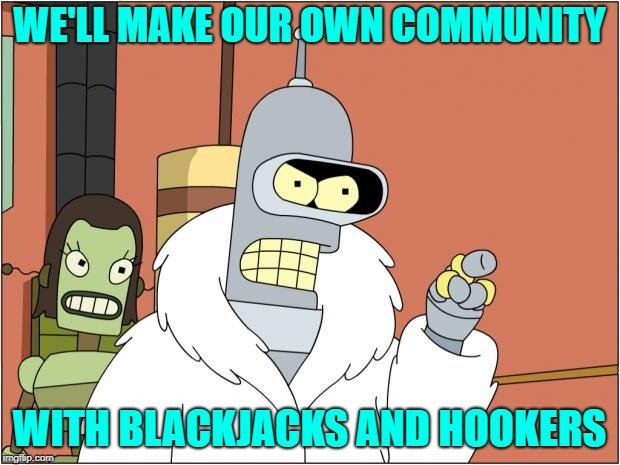 We do not have a customer service department because:
WE ARE NOT PAYING CUSTOMERS, we are hoping to get paid. We are not Employees, we do not get wages, or have a boss, we don't have to check in and we don't get salaries.   We are here of our own free will, each one of us for different reasons and with different goals.  Some have something to say, some are investors, we have 60k daily active users and 60k active opinions, visions and feelings.  
Oh, so many feelings.  
We Are Responsible For Bringing Value to Steem
This is my opinion:
If you haven't noticed SteemIt, Inc. is focused on SMTs, Communities and scalability.   To be clear, they are not focused on Steemit.com (the site) They are not focused on Community and they are not worried the Trending Page. They are a Blockchain company working on the blockchain, the intent is to attract businesses to build on the Steem Blockchain.  

They are not likely to add our favorite feature, or change the Witness Page Display.  Why not?  Because it is working.  The blockchain is moving every day adding a block about every three seconds it is one of the most active blockchains in the entire industry.  We have enough competition for the Witness spots and back ups. SteemIt.com could use lot's of improving, but it is working.    This is a decentralized community, regardless of how the stake is distributed.  There isn't a centralized authority to solve our problems.  We have to do it ourselves.

If the witness voting page or the Trending Page needs to be upgraded, let's chip in and hire a qualified coder to write it, drop it to Github and ask that it be added to the site.  We have 130 Witnesses and many more investors, so you will have to make a case for why that brings more value than other things we could spend the resources on.  Try to think of this as your business, what changes bring the most value and why? Maybe make a post offering your ideas, a solution and ask for crowdfunding.
If you feel you have enough of a voice to complain, also use your voice to be part of the solution.   Think we need a greeter?  Be a greeter or find one.  This is our community, our investment and our responsibility. 
It isn't perfect and we can talk about problems, but the constant complaining is part of the problem and it is infectious, ineffective and self defeating. The price is down and people in crypto are already tense. 
Some people think the blogging site is where the value is at, and that should be the focus.  That is a valid position.  Some feel the site should be more about Investment and distributing Steem, that is also a valid position.   Nobody is right.  Both sides will have to find a way to live in peace.  Your view of the site, is just that, YOUR VIEW.  60k visions, all slightly different.  No Mom, No Coach, No Boss, we will have to work it out.  We will likely have some debates over it all.  Do you really need to call everything a scam?  Is every post that you don't like really "Raping" the reward pool?  Do you have to attack that Developers product because you don't like memes?
Want to earn more money and feel better about the state of SteemIt?  Do things that add value!  Buy a SteemMonster Pack, Power Up your Steem, use one of the new platforms being built on Steem, engage with end users.  Find something or someone you can support and support it.   The best way to raise our earnings is to raise the price.  Feel retention is bad? What are you doing to contribute to making new users feel valued? How many posts do you manually curate?  How is your engagement with the rest of the users?  
We are responsible.  Sorry it was nearly a rant.  Just a mood and an opinion.