Bride list... My brother worries
This guy is actually crazy, I exclaim as I watch my home theatre alongside my brother. I was expecting the same excitement from my brother but he doesn't seems to care. Leave him joor, my mind tells me. I therefore decides to mind my business and ignore him.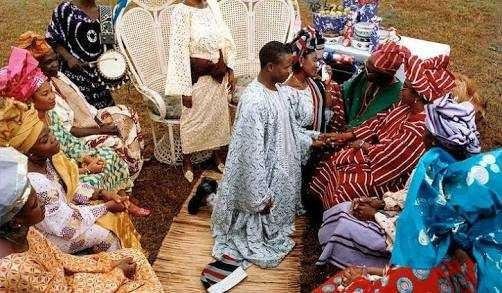 Hmm, hmm...was the sound I keep hearing from him. Afterwards he will hiss and look at the paper he's holding. At this point I got curious of what might have gone wrong with the guy that left the house happily this morning only to return at evening with a sad countenance. I can't help but to pause my movie, turn to him and ask what the problem was.
He turn over the paper he was holding to me and ask me is she for sale?
Earlier this morning, my brother has told me he's going to his fiancee house to get the list of items he's to take to his bride to be house as custom demands. On getting to the place he was warmly welcome as their in-law and also graciously entertained to a plate of pounded yam with the delicious egusi soup. After the meal, he had few minutes to relax before the main business of the day started.
According to him, he was eagerly anticipating a not to elaborate list has his wife to be already knows his current predicament. After a while, the father and his younger brother came out of the room with a list. He said he started smelling trouble when he saw a list of five pages been held by his father in law. The list was passed over to him and he got the sock of his life seeing what was written in the list.
Will you be able to provide all? That's the items you need before our daughter can be yours. If you can't provide tell us now. We are not giving our daughter out cheap. When should we be expecting your response? These are series of words that echo into his ears as his father in law was uttering those statements while he's already gone with thoughts.
He said he was able to gather his courage and put up a smile then afterwards told the father in law that there is no problem as he's ready to provide anything just to have the daughter as his wife. He said he thank them and promise to get back to them soon.
How on earth will someone come up with this ridiculous list? He said to me as I kept on glancing at the paper I was holding. The list is too expensive. I tried to find and answer for him but I couldn't get any.
I think it should be a bride price, why then is the parents taking it as a transfer market. They are leveraging their wealth on the sales of their daughter in marriage.
The above scenario is occurring in our society where parents decide to sell their daughter instead of collecting a substantial bride price. Most parent has turned their daughter into a transfer instruments just like we see in the world of soccer. This has made many suitors and better man to run away from such lady. How on earth will I be spending the amount enough to serve as a state budget for bride price?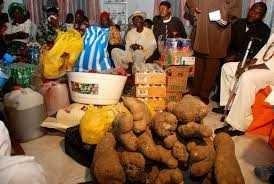 My question
Should bride price and bride list be made compulsory and necessary?
To what extent should the bride price and bride list be?
Is she meant to be an investment to yield money as profit?