Hey Steemit friends,
Today is the first week of my protein and vegetable diet. So far things are going great but it is very early days haha. I am taking today as a cheat day to help relieve some of my desire for sugar and carbohydrates.
I have made some vanilla flavoured cupcakes for morning tea for my partner and I to enjoy.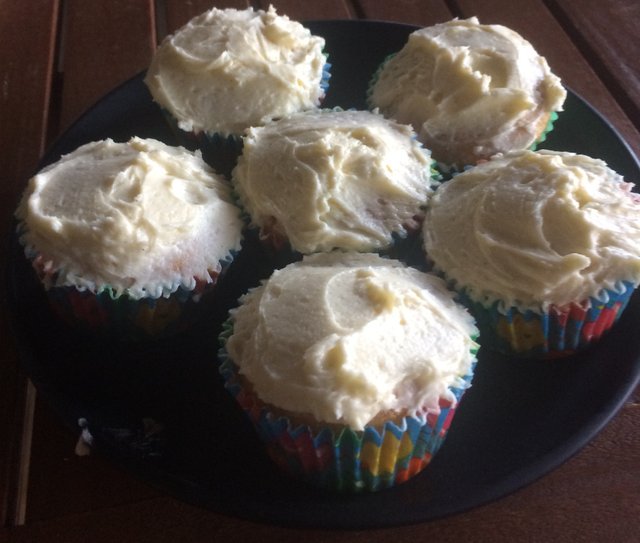 I have been sure to put the surplus cupcakes into the freezer so they are frozen solid and can't be snacked on later. I really recommend this trick to stop you from over-eating a particular food item. It means you can preserve them much longer and it means that you can't just grab one and snack on them straight away.
Later I will also be hitting the exercise bike as well, so that will help burn these off!
Thanks for reading friends.
~La Dolce Firma ~