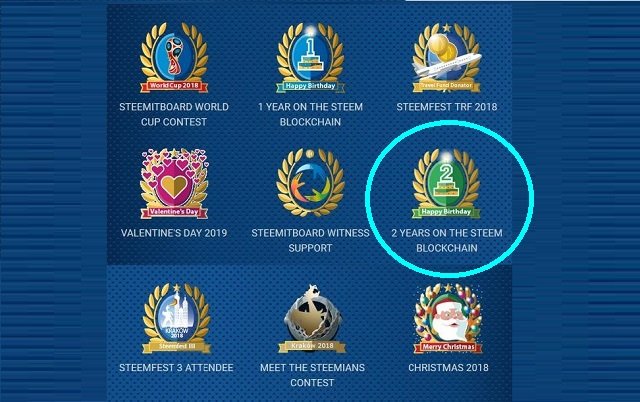 ---
Hey liebe Steemians, es ist passiert!
---
der alte Hallodri, @reiseamateur
ist nun auch schon 2 Jahre
auf der Steem Blockchain!!
🍾 🥂 🍷 🥃 🍸🎉
---

Ich könnte jetzt einen Rießigen Post machen,
worin ich beschreibe was ich alles auf der Blockchain so treibe,
worin ich mich bei allen Unterstützern und Gönnern bedanke,
worin ich mich auf der Blockchain manchmal Ärgere,
worin ich mit euch Spaß hatte und haben werde,
worin ihr mich inspiriert habt und noch werdet,
worin ich viele Steemians Persönlich kennenlernen durfte,
---
und und und
in diesem Sinne an Alle Danke,
---
die hin und wieder meine post lesen
die hin und wieder diese auch upvoten
die hin und wieder einen reply da lassen
die hin und wieder einen follower setzen
die hin und wieder zu den Meetups kommen
und und und
Danke!!
---

---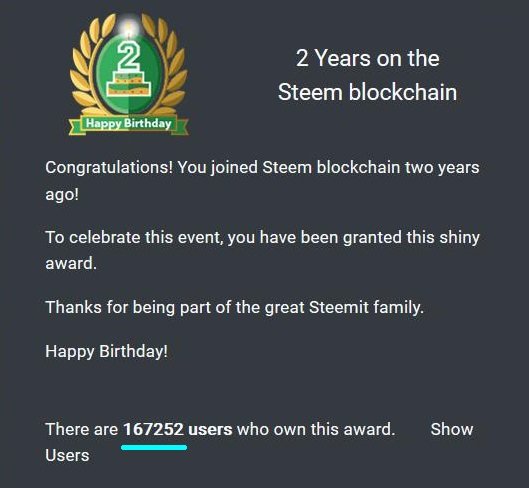 ---
Einer von 167252 mit mindestens 2 Jahre Steem Blockchain!


---
Hey, Steemians, it happened!
---
@reiseamateur
is now already 2 years
on the Steem Blockchain!!
🍾 🥂 🍷 🥃 🍸🎉
---
I could make a giant post right now,
where I describe what I'm doing on the blockchain,
I would like to thank all our supporters and patrons,
where I get in trouble on the blockchain sometimes,
where I had and will have fun with you,
where you have inspired me and will continue to inspire me,
where I met many Steemians personally,
---
and and and
with this in mind, thank you all,
---
who read my post from time to time.
who now and then also upvote these
who leave a reply every once in a while
who set a follower every now and then
who come to the Meetups from time to time
and and and
Thank you.
---

---
Viele werden in nächster Zeit ihre Jubiläums Badges erhalten
hoffe das dennoch einige noch Aktiv sein werden!
Steem On!!
Many will receive their anniversary badges in the near future.
hope that some of you will still be active!
Steem On!
---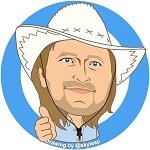 ---

---
---
---
Photocredit: @reiseamateur,
Badges @steemitboard powered by @arcange, @techybear, @captaink
device: Samsung
---

---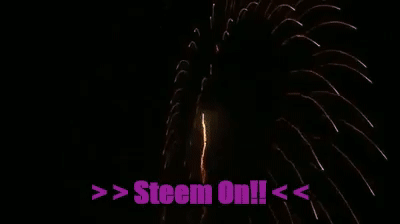 ---
---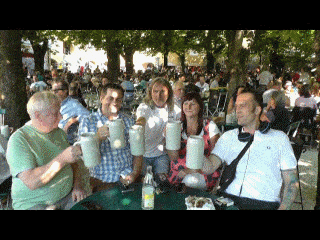 ---
Prost liebe Steemians!!! 🍾 🥂 🍷 🥃 🍸🎉
---

---