My talent for procrastination knows no boundary. Yesterday I made a first page in a new comic even though I already are am doing a long story about Phill from GCHQ. Today I made a logo for the Copensteem meeting that @meanmommy33 is organizing.
Here it is: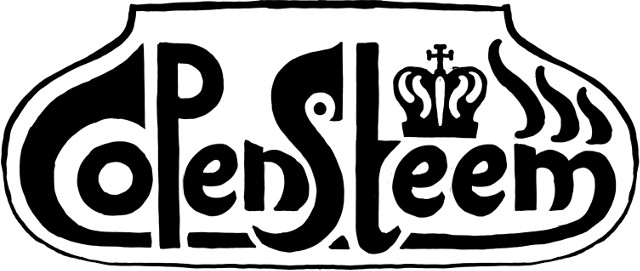 The logo is still a sketch. It is drawn in freehand and in the style called skønvirke, a Danish variant of art nouveau. It is know from the label of the Carlsberg beer made by the fabulous artist Thorvald Bindesbøll which my logo very much refers to.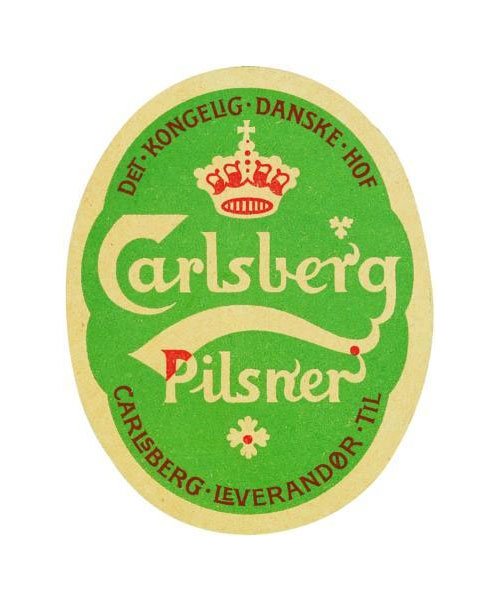 The original logo . Label from 1904. Found on logodesignlove.com
It also reminds me of the strange Cartoonist Storm P.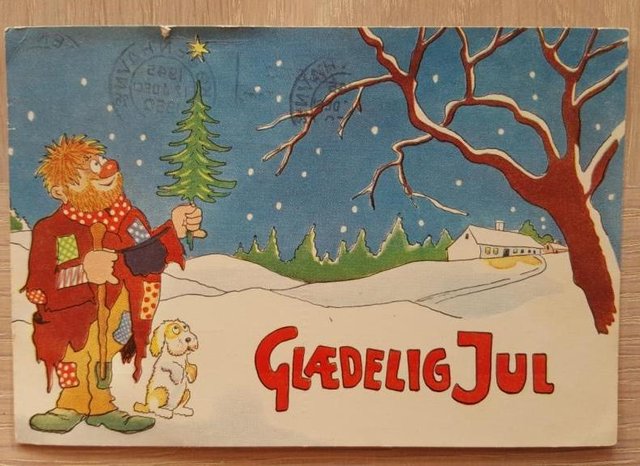 Storm P - Merry Christmas 1950 - about the time of the artists death.
It incorporates the Steemit logo and a Danish crown with stylished steemit flames inside, because... crowns always make things look good. The top of the capital C and S could also be lurs an ancient blowing horn from the bronze age. In the city hall square there is a statue of two men blowing in these instruments.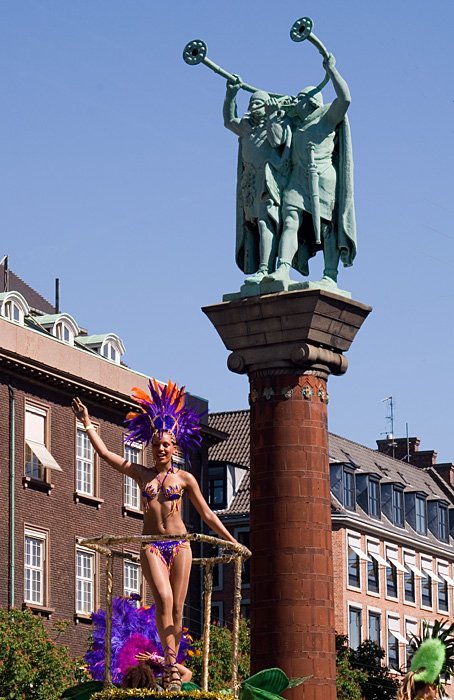 Photo shot under the small Copenhagen Carnival where all the Brazilian expats and their Danceschools go naked in the chilly summer. Found on photosight.org