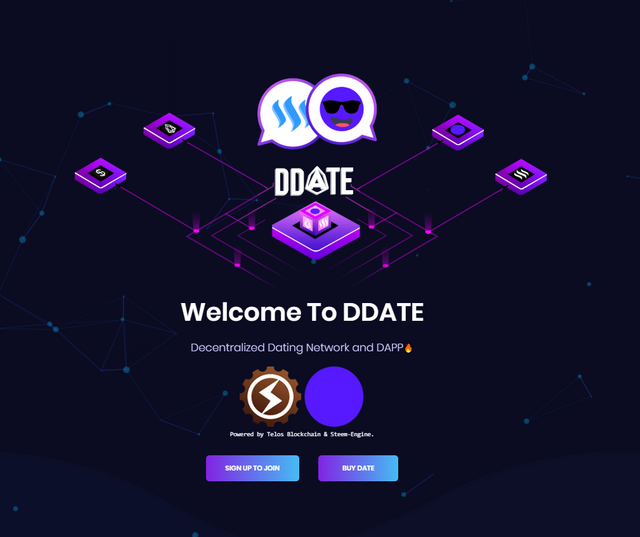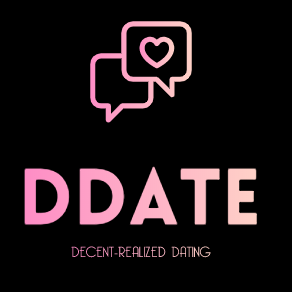 DDate will be a Decentralized Dating Dapp. Imagine Tinder + crypto, where users get paid to use the app, not the other way around.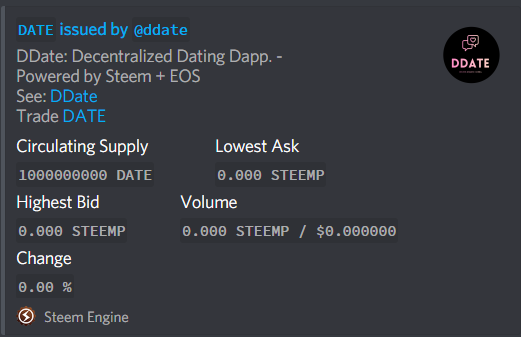 We hope to use Telos as the main source of income for Worker proposals which our own steem users have already used to successfully receive tens of thousands of telos to promote telos projects on steem. @steemchurch has also created a lot of projects on steem promoting telos and shows the power of the Telos Worker Proposal System which, although may pay someone like @steemchurch a lot of telos, generates new demand from people like me who will go out and buy thousands of telos and others who come in from steem and use their steem rewards to buy telos, a very smart move for sustained cashflow that is in crypto and can even buy telos with TLOSP on steem engine.
Along with talks about @telosmonsters a @steemmonsters on telos, I am also close to striking dialogue about a telos Dating Dapp token working with @challengedac. However more work must be done before we feel comfortable posting the worker proposal but for all those who believe in the project, purchasing the 10% listed for 10,000 steemp will allow us to launch a Telos token, EOS token and steem engine tribe. if we launch on telos first and get Telos WPS funding we would make this project telos centric and perhaps create a seperate project for the EOS dating dapp.
Support the project today by Hanging out on the tokens, doing bounties to promote the project and give out DATE tokens and even begin purchasing tokens on steem-engine before it lists on Newdex.io
https://steem-engine.com/?p=market&t=DATE
And come to the Discord where the initial dating bots will be created, inspired by the works of @zaku @gerber and @reazuliqbal on https://Neoxian.city tribe and discord. I have also found @ratzen who has helped us with this website:
https://ddate.co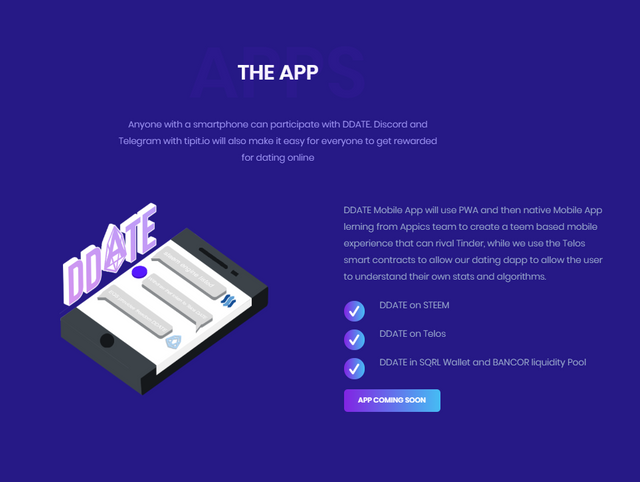 @challengedac will allow us to add DATE token in its Telos native form or EOS form, and provide a GPS location based dating service: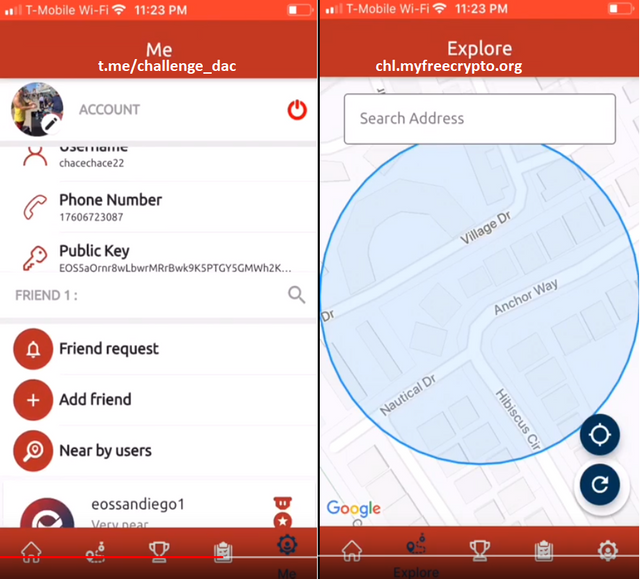 Discord: https://discord.gg/97Vrspf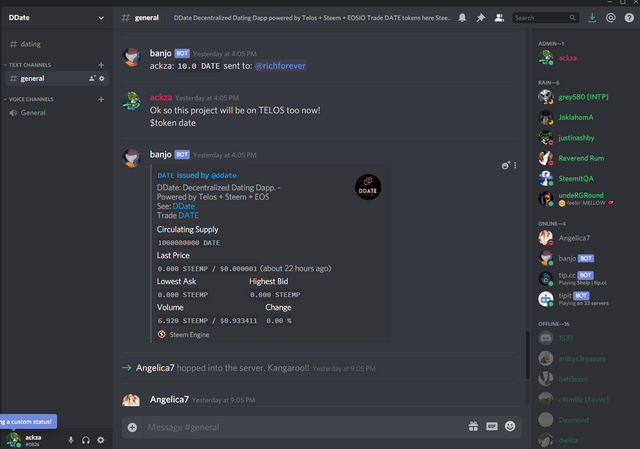 The discord bot for DDATE will be crucial to creating a list of attributes thats we can rate and measure with tangible means from social media experiences, skills, things that almost create a sort of digital resume of dossier on a person, with DATE tokens able to show users of the app how much someone is willing to follow the rules of consensus to this community. Imagine if Tindr was run by its users
The idea of tindr employees abusing their own app to get the most attractive girls who may never know they didnt actually like a user, is un nerving. These likes and unlikes should be public and on chain for all those wishing to use a public dating service. However I also dont see why you wouldn't be able to use DDATE anonymously, and perhaps we can create a set of rules for anonymous users.
The Bot and the ChallengeDac functionality alone will be powerful enough but just imagine if you combined a Steem Engine tribe, with custom Nitrous page by @eonwarped and @ratzen allowing us to pull request a custom DDATE nitrous on github, to allow Scatter / SQRL login with telos / EOS so we can allow eosio users to login and see DDATE tokens balances and their skills or rating levels, contacts, dates lined up, possible dates on a map around them using challengedac, which can allow for groups of up to 20 to be rewarded to meetup somewhere.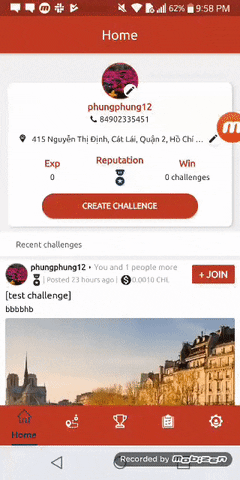 DDATE needs your help creating the best system for dating on steem engine when the tribe opens! We need people to ideate about their favorite idea for dating, this is a general overall use of the word dating and I want to allow for maximum usage of existing steem brain trust. Please feel free to make any suggestions for how we can use a steem engine tribe for dating and allow people to organize a Steem Engine Nitrous Condenser front end into a Myspace or Plenty of fish or OKCUPID style dating site. Tindr style experience can happen inside the challengedapp mobile app when the DATE telos or eos token is added like eos SAND has been added allowing a Steem engine token to have GPS location based challenges.
Come to the telegram https://t.me/ddateco and the discord https://discord.gg/97Vrspf
Vote for the proposal using @sqrl https://sqrlwallet.io