Entrance to the Bongensa temple, The Meaning of the Name.
The road to the entrance of Boneunsa was crowded because of the construction.
People went along a congested path. There was a big gate.
I saw a sign written Bongeunsa.
Perhaps it serves as the pillar gate, which represents the boundary between the mundane world and the temple.
As the role of the pillar gate, the sign separated the temple from the secular society.
Korean temples are similar to western monasteries in that they are mostly in the mountains.
Temples in the mountain allow the monks to escape from the hustle and bustle of the world and to focus on training.
Originally, Bongeunsa was built in the mountain, but as Seoul's boundaries expanded, it is now placed in the center of the city.
The distinction between the secular world and the sacred temple has become ambiguous.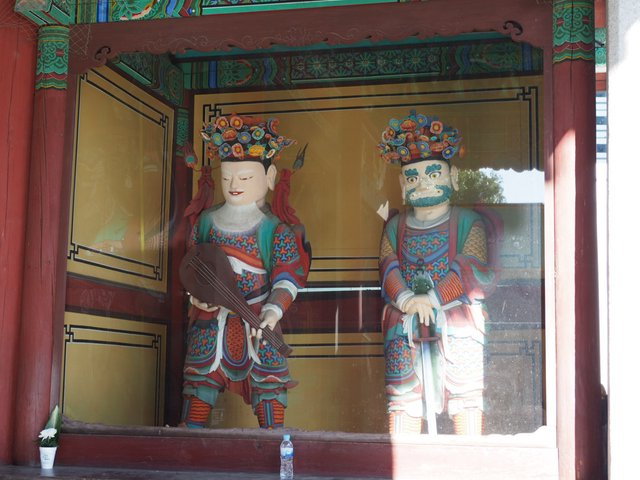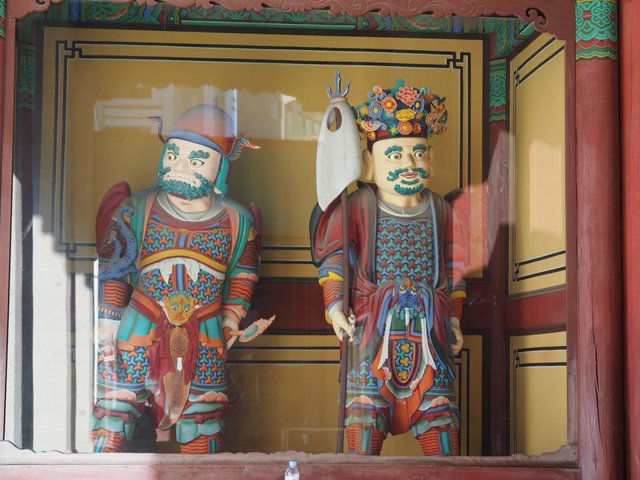 I saw 4 Heaven Kings as I entered the gate.
Unlike the vast scale of Bongeunsa, 4 Heaven Kings were small.
They were kept in a glass window to preserve because they were made a long time ago.
The gate was painted. The generals were depicted, so it seems to have the meaning of protecting the temple.
Because of the small size of 4 Heaven Kings, scary generals might have been painted to guard the temple perfectly.
I had never seen such kind of painting until then. There were six doors, each with six different pictures.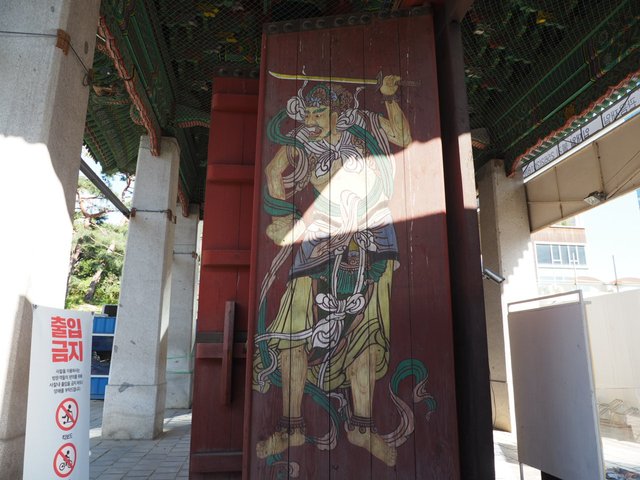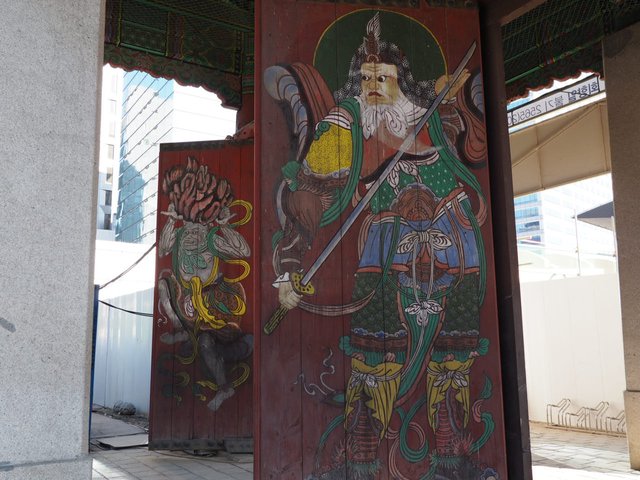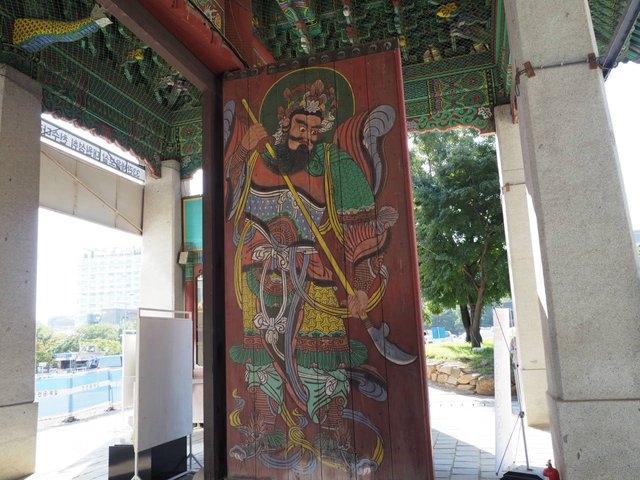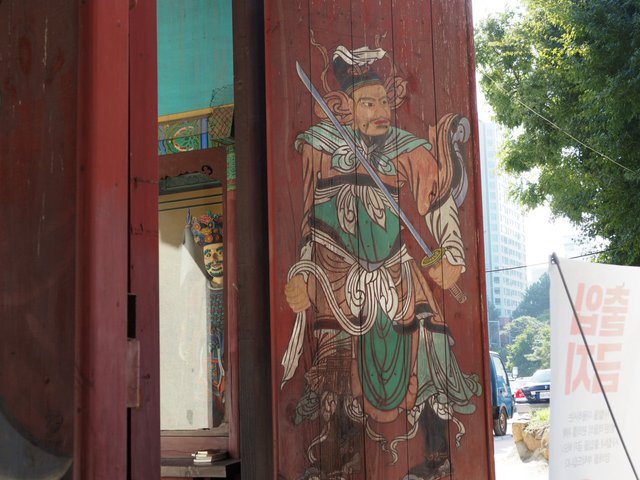 As soon as I passed the door, tombstones and monuments were laid long in a row.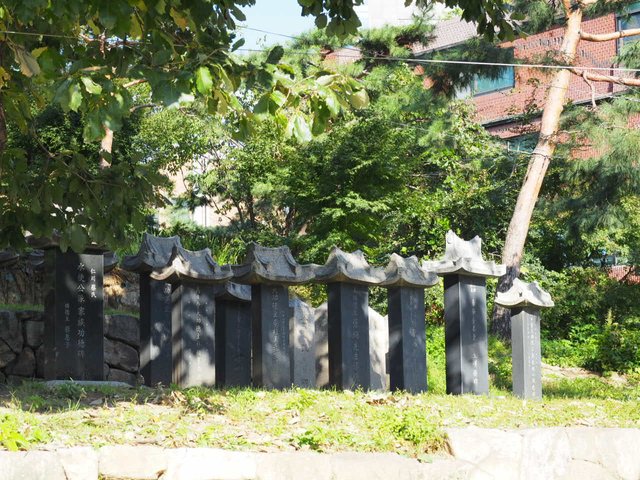 They were for commemorating the enlightened monks.
Among them, I saw a statue. It was carved as if it were alive.
It was impressive to see a bottle of water in front of the statue.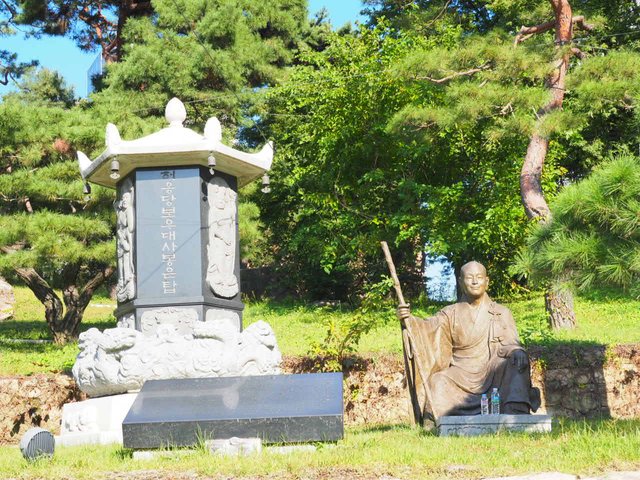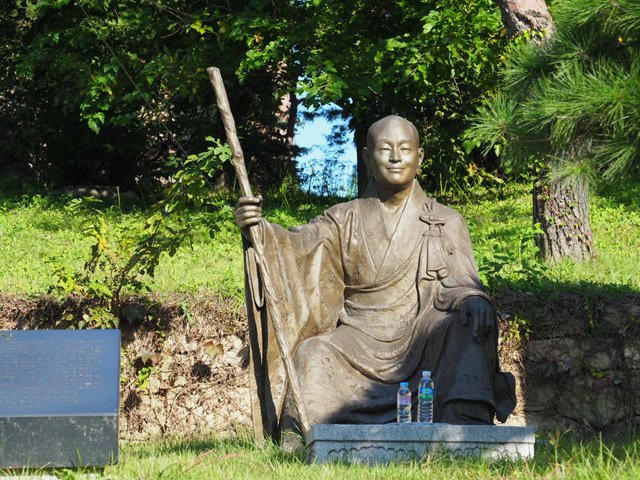 Then I turned around and saw the gate which I passed through. Its name was Jinyeo.
Jinyeo means Buddha.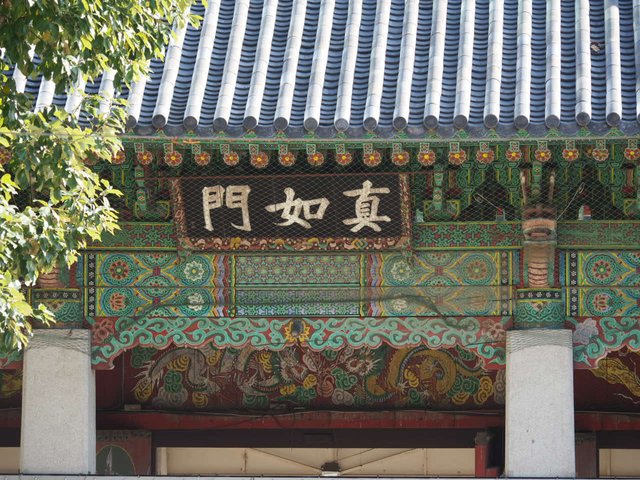 The sign on the front of the gate means the entrance to Bongeunsa, and the sign on the back of the gate means the name of the door.
Every Buddhist buildings and facility has its name. I've never seen a building without a name.
What does name mean in Buddhism?