Witness Update #5 Davinci meet Utopian
We have decided to follow the announcement made by @utopian-io regarding the Crowdin translations. We are pleased to announce that the @Davinci.Witness will collaborate with @utopian-io for the resumption of the translations. The objective of our collaboration is to improve the quality of the translations of Open Source projects and ensure continuity in the workflow. We will introduce proofreading of translations and a system of pre-approved translators supervised by a team of language moderators.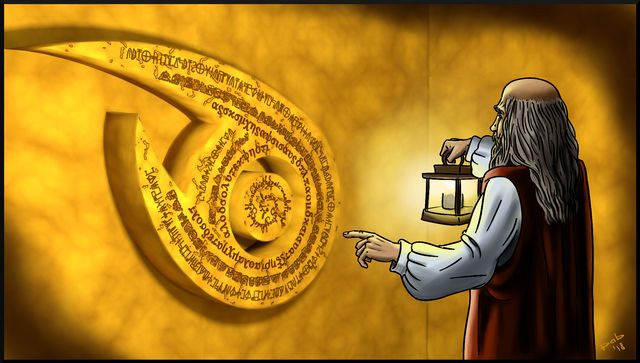 image made by @pab.ink
How to get involved:
Join discord server Davinci Discord.
Enter the room #welcome chat and introduce yourself specifying your native language, adding it in you nickname (for example: yournickname[Italian] ).
One of our language moderators will assign you a temporary role and ask you some further questions.
The roles available are: DaVinci Translator and Davinci Language Moderator (LM), if you wish to become a translator look for the LM of your language you will be asked to join a specific language room as a translator candidate. If instead you wish to become a Language Manager, let us know and you will be contacted via direct message by one of our Community Language Moderator.
DaVinci Translator - DaVinci Language Moderator
---
WHO is DAVINCI WITNESS
@davinci.witness: This witness was created with the idea of generating high quality projects with the aim of fostering interactions between international communities.
Currently, we have four projects:
To support the posts taken care of by our trail you can join by signing on to steemauto and following davinci.vote. This trail will follow the links posted to the the discord room #curation-itastem; all the voted posts are public. You will be able to modulate the percentage you assign us, leaving you adequate voting power.
Thanks for the support and vote for us as a witness!
DAVINCI WITNESS
UTOPIAN WITNESS