My Application As A Spanish Traslator (Da Vinci & Utopian)
My Application for the Spanish team (Utopian + Da Vinci)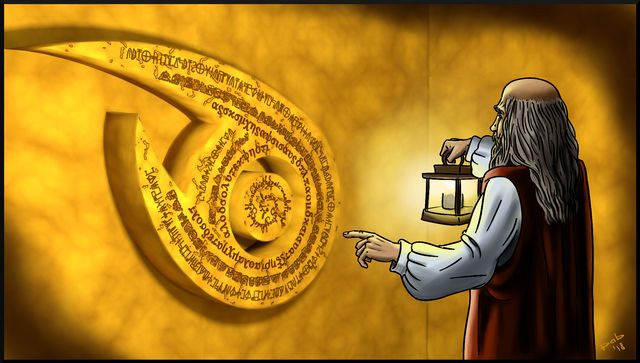 Source
Greetings everyone. My name is Miguel Ortiz and I am a 22 year old medical student from Venezuela. Ever since I was little I have been interested in learning new things, especially those related to science and technology. In fact, I'm a very curious person in general, which is why I'm always searching for answers and studying different topics.
As I grew older I started to realize that English is an incredibly necessary language. Moved by this, I decided to join a Languages Institute. During that time, studying English became one of my favorite things to do, as well as Spanish since I believe that if you want to fully understand a foreign language you need to comprehend your native one first. On May of 2018, after 2 years of hard work I finally graduated. Of course the "hard work" never ends, since I'm constantly practicing and trying to increase my knowledge in both languages as much as I can.
I joined Steemit on December of 2017 and I've been creating content for Steemstem since February of this year. I love writing articles and interacting with people who have the same interests as me, thankfully Steemstem has allowed me to do both. All my scientific articles are in Spanish because it is my mother tongue and I really love the Spanish community.
This platform has helped me a lot to improve my English skills and reach an advanced level. This is why I decided to go a step further and started to work as a translator. Right now, I'm currently working as a translator for Timeets, a hosting service for Wordpress. Sadly, I was not able to participate in Utopian's translation category as it had just closed when I intended to begin. However, I've been following the process ever since. In my opinion, this new alliance with Da Vinci is a great way to ensure quality translations for Open Source Projects.
I opened my Crowdin account because I wanted to get familiar with the platform and I can say I understand it pretty well. I have been translating a few projects, my favorite ones are those about programming and technology.
I'm a very hardworking and disciplined person who enjoys working on a team. I wasn't able to apply before due to personal reasons but right now I'm ready to work and contribute to awesome projects.
Thank you!
---
Saludos a todos. Mi nombre es Miguel Ortiz y soy un estudiante de medicina de 22 años de Venezuela. Desde que era pequeño he estado interesado en aprender cosas nuevas, especialmente aquellas relacionadas a la ciencia y tecnología. De hecho, soy una persona muy curiosa en general, por lo que siempre estoy buscando respuestas y estudiando diferentes temas.
A medida que iba creciendo, empecé a darme cuenta que el inglés es un idioma increíblemente necesario. Motivado por esto, decidí unirme a una Academia de Idiomas. Durante ese tiempo, estudiar inglés se convirtió en una de mis cosas favoritas que hacer, al igual que español ya que opino que para entender completamente un idioma extranjero debes comprender tu idioma nativo primero. En marzo de 2018, después de dos años de trabajo duro finalmente me gradué. Por supuesto, el "trabajo duro" nunca termina debido a que estoy constantemente practicando y tratando de aumentar mis conocimientos en ambos idiomas lo más que pueda.
Me uní a Steemit en diciembre de 2017 y he estado creando contenido para Steemstem desde febrero de este año. Amo escribir artículos e interactuar con personas que tienen los mismos intereses que yo, afortunadamente Steemstem me ha permitido hacer ambas. Todos mis artículos científicos están en español porque es mi idioma materno y realmente amo la comunidad hispana.
Esta plataforma me ha permitido mejorar bastante mis habilidades en inglés y alcanzar un nivel avanzado. Es por esto que decidí dar un paso más allá y trabajar como traductor. Actualmente estoy trabajando como traductor para Timeets, un servicio de hosting para Wordpress. Desafortunadamente, no pude participar en la categoría de traducción de Utopian ya que acababa de cerrar cuando pretendía comenzar. Sin embargo, he estado siguiendo el proceso desde entonces. En mi opinión, esta nueva alianza con Da Vinci es una muy buena forma de asegurar traducciones de calidad para proyectos Open Source.
Abrí mi cuenta en Crowdin para familiarizarme con la plataforma y puedo decir que la entiendo bastante bien. He estado traduciendo algunos proyectos, mis favoritos son aquellos acerca de programación y tecnología.
Soy una persona muy trabajadora y disciplinada que disfruta trabajar en equipo. No pude aplicar antes debido a razones personales, pero ahora estoy listo para trabajar y contribuir a increíbles proyectos.
¡Gracias!
---
Links of my previous translations:
---
My Crowdin profile: