Cent - A new way of generating income through Social Media - Oracle-D task#12
Hello Readers,
Are you looking to generate income through social media?
Looking for some rewarding platforms?
Here is one for you.
CENT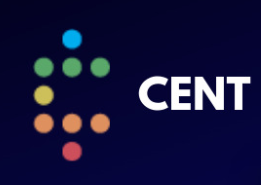 ---
What is Cent?
Cent is a social networking website where you can generate income while sharing your creativity and knowledge. It is developed on Ethereum blockchain and is decentralized. It is prorietory licensed software and is in Beta mode currently. It came into exsitence in august 2017 and has an active user base of 135.
---
How to use the Cent DApp?
You can visit their website here Cent
On launching the website link https://beta.cent.co/ , you will land on Cent's Home page which looks like below: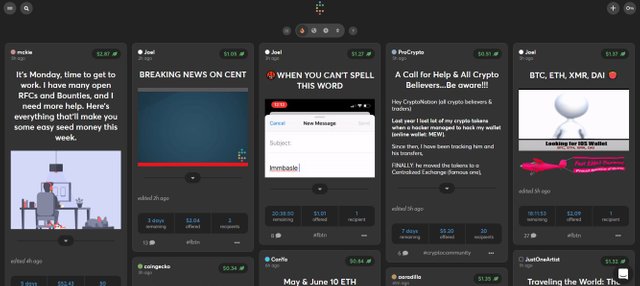 Then after going to home page you can login or sign up for Cent using below two options which are located on top right corner.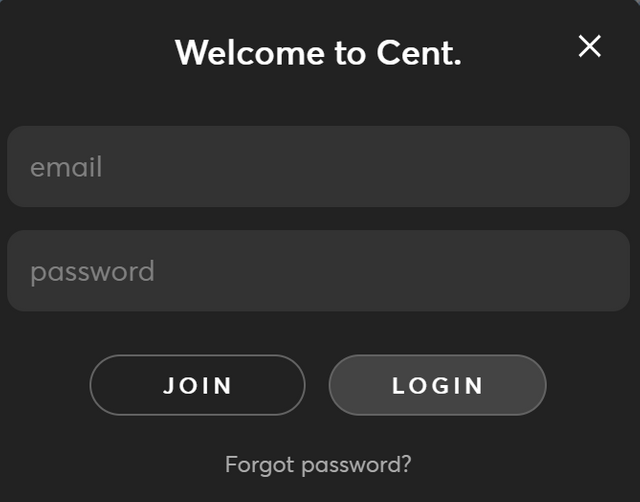 Enter your email id and password, you will be good to go. After signing up, you can publish a post of your own and you can also read an already published post by other users by clicking on it.
---
The prime menu
On clicking the search button in the top left corner, you can search for content of your interest. Te other button will below will bring forward a very interactive menu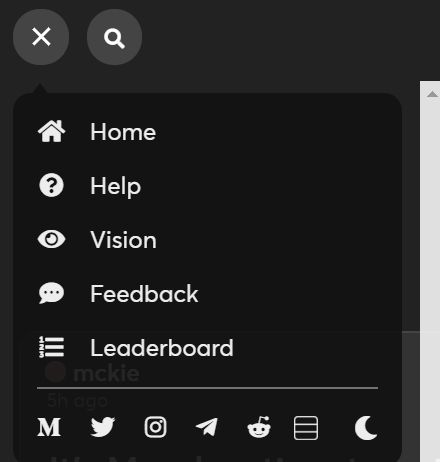 You can click on Help button to read all articulated help and FAQs. Cent has also provided their clear cut vision map on their website which makes the application legit.
---
Major Browinsg Buttons
In the middle of screen, you will see following buttons: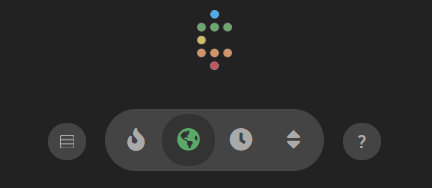 The first button here will change the outlook of the application's home page, for exmaple, on clicking the button all the posts got aligned in a vertical fashion like below: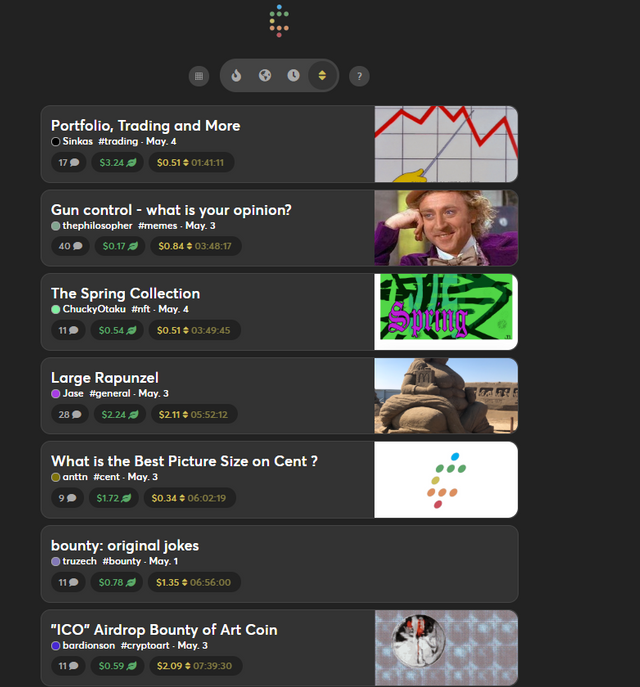 The second button with Fire symbol shows the trending posts of the platform. The third button shows all the posts posted yet from all around the world. The fourth button with clock symbol will bring forth posts according to the timestamp of their publish. The fifth button will sort the posts based on their rewards. The sixth button of ? will tell you meaning of all the other five buttons in case you get confused during browsing.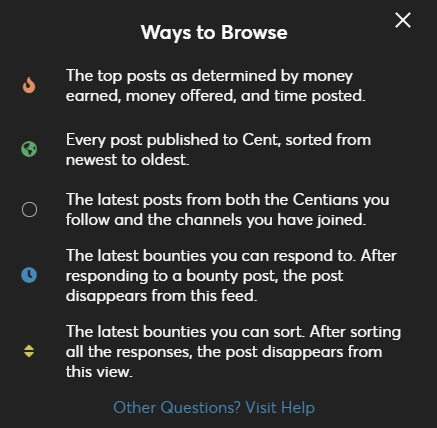 ---
Look & Feel of a published post
You can select a post to read it. Below I opened one of the posts that exicted me and then I can see the picture and the content of the post. On scrolling down I can see the rewards and comments on the post as well.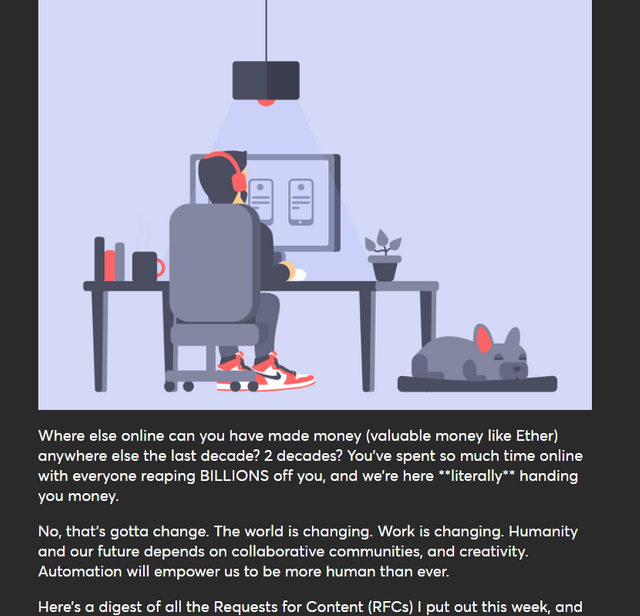 ---
What can be improved?
Since we are here doing a genuine review of Cent, lets also see what can be potentially improved in the platform.
There are two buttons in the top right corner on home page like below.

On clicking the buttons, both buttons open the same screen as below: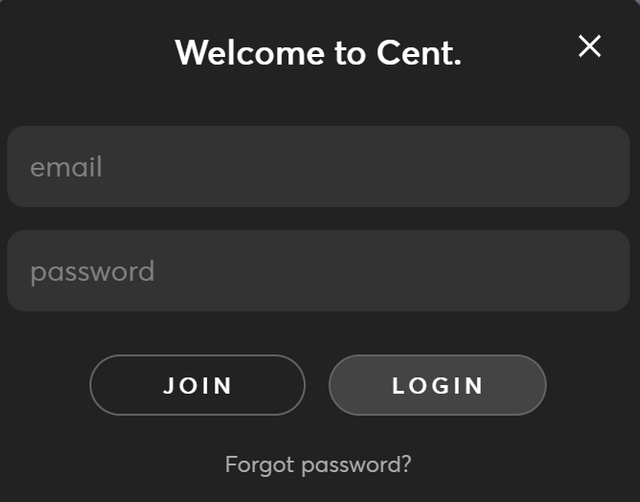 I believe they should fix this and do some segregation since it confuses the new user on seeing the two windows for signup.
Why you should choose Cent over other income generating social media platforms?
Cent is developed on Ethereum blockchain and we all know Ethereum is one promising robust technology. So the better the foundation of Dapp, the more promising its future is.

After reading their vision here, you will be more than convinced. They are transparent enough to trust.

They have a monthly volume of approximately 18 Ehtereum which talks about the reality of the platform itself.

There is no text size barrier on the posts with no language barriers. The UI is very friendly and color coding of platform is classy and attractive.

They have integrated Cent with all popular social medias which gives you more flexibility to share your content.
---
Overall I am pretty impressed and convinced about Cent's foundation idea and its progress. You must give it a try since generating money whlie using social media is a plus-plus. I would rate Cent 4.7 out of 5.
Website Link: https://beta.cent.co/
You can read more here: https://www.stateofthedapps.com/dapps/cent
Also you can check out other awesome Dapps here: https://www.stateofthedapps.com/collections/featured