'Afghan Hound.'
This is my entry for the Daily Pet Photography contest organized by @dpet
There is nothing ordinary about Afghan Hounds. In fact, these aloof and dignified dogs have a definite aristocratic appearance about them. But don't be fooled! These profoundly loyal dogs often exhibit silly behaviour which can be very endearing.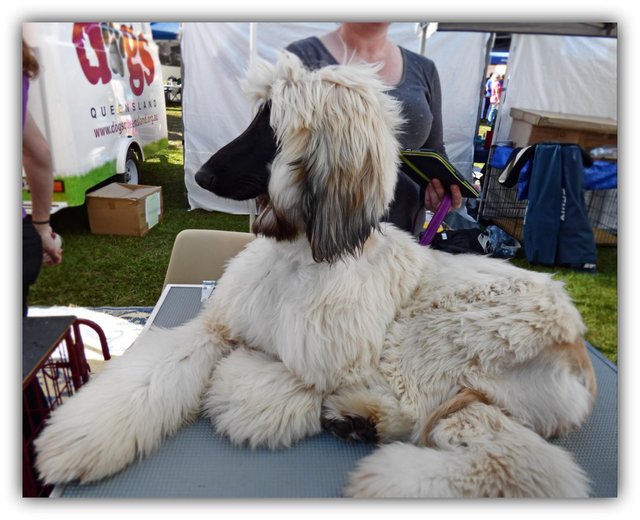 Their most remarkable feature is their thick, silky flowing coats which served effectively as protection against the harsh mountain climates of Afghanistan from where they originated. Afghans are agile and powerful and more than capable of hunting for the course of a day in rough terrain with the help of their large paws which act as shock absorbers.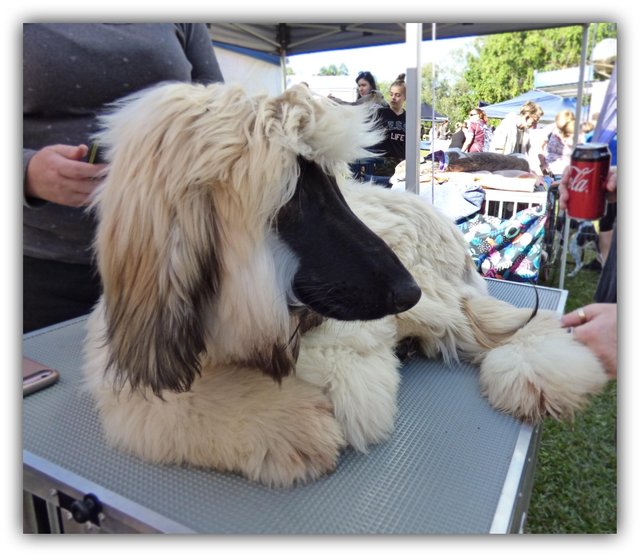 One breed expert writes,
"It's not the breed for all would-be dog owners, but where the dog and owner combination is right, no animal can equal the Afghan Hound as a pet."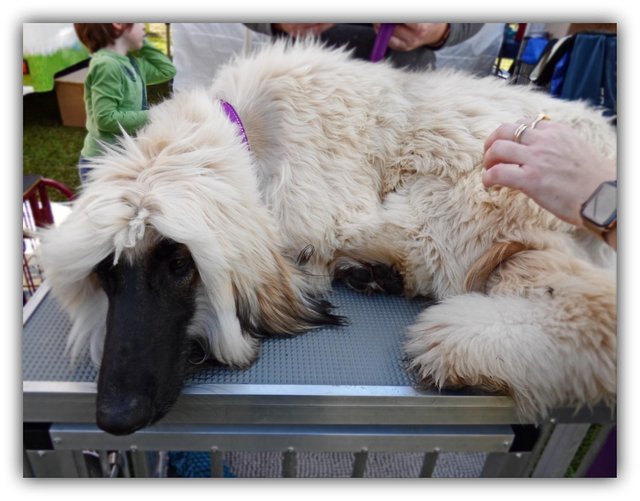 The Afghan Hound is not recommended for apartment living. They are relatively inactive indoors and do best on acreage and require long, daily walks. When this doesn't occur, Afghans will exhibit behavioural problems. Although this breed enjoy the outdoors, they are happy to sleep indoors, therefore the best scenario is to have access for them to come and go as they please.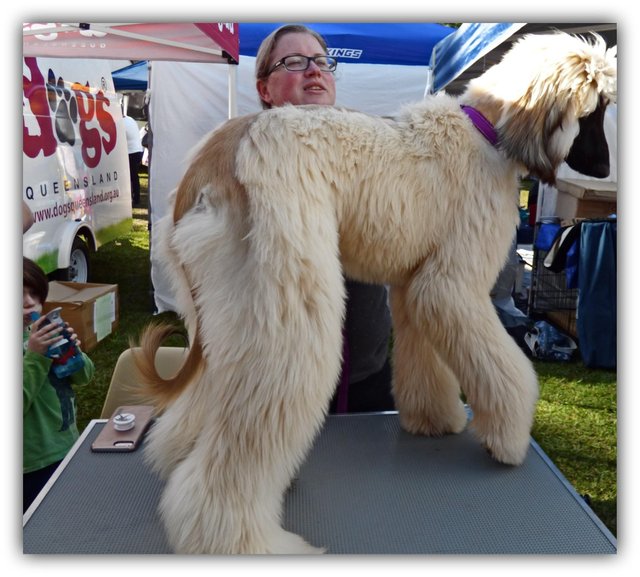 They are high maintenance dogs and need to be groomed carefully for one full hour by-weekly and specific grooming instruments may be required. Their coats should never be trimmed and they need to be bathed once a week. They shed often but brushing will reduce shedding to some extent as well as making their coats softer and cleaner.
Afghans have a life expectancy of approximately 12 years which is similar to other dogs of their size. Training can be a difficult experience requiring patience and perseverance and perhaps the benefit of a professional obedience school.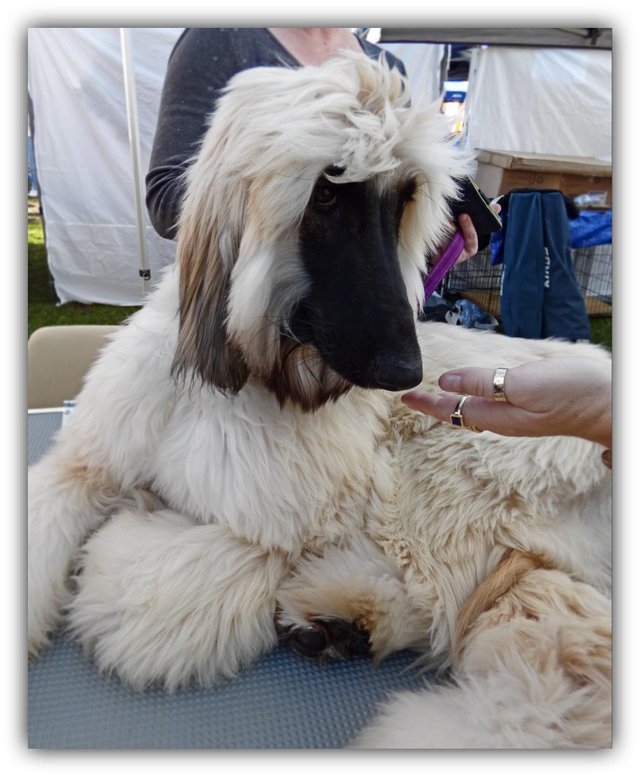 The Afghan hound is typically a one-person or one-family dog and will not greet other people with exuberance for this reason. In fact, they often appear to be rather snobbish and indifferent towards people. They will bark a couple of times when strangers come near but they do not make good watchdogs.
Source #1
Source #2
THANK YOU FOR VIEWING. HAVE A GREAT DAY.