My Daily Flower No. 4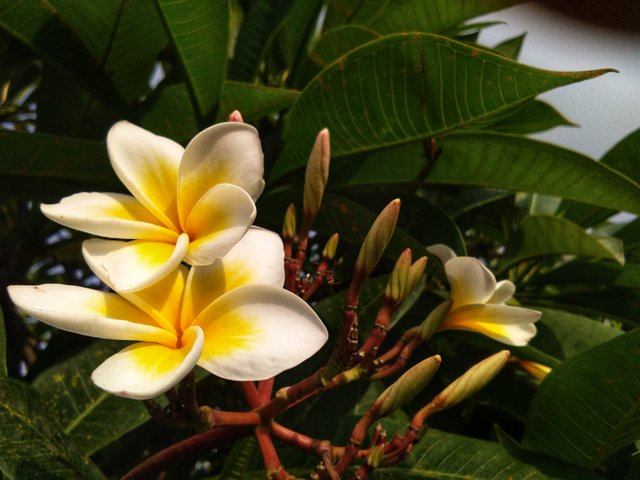 Good day Steemheads!
I took this photo this morning when I was inside the school campus where I teach. We have a lot of this kind of tree that blooms this flower in the province. Here in the city, it doesn't look like a tree anymore because maybe it is grafted. Though the flowers are still beautiful but having the bigger ones are more beautiful for it can give a shade when the sun is burning hot. People also used to climb on the trees and relax for it's a strong big tree and has a huge and thick trunk and additionally, it is not tall for it grows widely.
Camera used: Vivo Y55
---
Do you know that @plankton.token gives upvotes and free money for PLKN holders? Read about it here
BUY PLKN TOKENS here: PLANKTON

Plankton GIF by @gerber
---
Thank you everyone for dropping by!
Hugs and kisses,
@allerie00