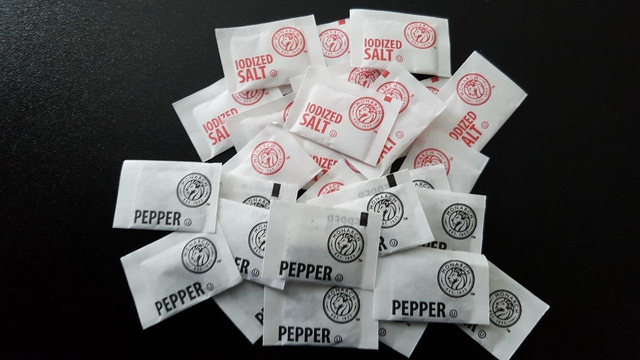 It seems like...
It seems like a really long time ago but I guess in reality it has only been 4 or 5 months since I stopped giving away shares of Steem Basic Income each Saturday. Those were always some of my favorite Daily Dose columns to write. I always gave away at least three shares of SBI but there were weeks when I would get carried away and just start naming names and before you know it I would be at 6 or 7 people getting shares of SBI.
Normally I would pick three people to receive the shares and I would write a little paragraph about that person or group and encourage folks to go check them out and give them some additional support. I also had a little self imposed rule that I lived by and that was even if a person wasn't one of the main three picked but had their name mentioned in a Saturday Daily Dose they would also receive a share of SBI that week. So that getting carried away with naming names sometimes got expensive.
I've missed giving...
I've missed giving away SBI; in fact I tried to give some away earlier in the week and not one person seemed interested enough to even speak up for it so that is five shares that are no longer available. What do you mean you didn't see it? Just how long have you been reading and following me?
If you are new here I'll explain and even if you aren't new here you might want to read the explanation because obviously you have forgotten how I operate.
Back when this...
Back when this was known as the "Daily Dose of Sultnpapper" I tried to produce quality interesting items every day and let me tell you; for an old man like me that isn't an easy task. I still do try and produce quality interesting posts but I just can't do "daily" any longer right now. For the record though, I did go 435 consecutive days without missing a day. That for me was quite a feat; the family betting odds didn't have me making it on here longer than a month and some had me at less than a week.
Writing at the end of the day is also a challenge in itself, and the more tired you are the more mistakes you are likely to make especially typographical errors. So I encouraged people to let me know when I had posted something with an obvious error that slipped by me so I could get it corrected. It didn't matter to me if the person called it out in a comment or if they private messaged me on discord I just wanted to know so that I could get it corrected.
To show my...
To show my appreciation I would sometimes transfer some steem or sbd to the person that took time out of their day to help me out by noting the errors. I didn't do it all the time but I did it enough that the regular Daily Dose readers didn't hesitate to help me out by pointing out the errors of my two index fingers. Then when I got on the SBI band wagon I started giving shares of SBI to people who took the time to help my clean up my errors.
I never have...
I never have even added up how many shares of SBI I have given away and if I wasn't so lazy right now I could go look and figure it out, but like I said, I am lazy right now. If I had to guess though; I would guess somewhere around 130 shares or so between SBI Saturday and error bounties.
Well, I was feeling...
Well, I was feeling the itch the other day to give away some SBI, that day was 03/05/19. I had put a bounty of 5 SBI in my mind for an error that I figured would be jumped on right away but as of this moment not one person has brought it to my attention. I also made the error where it could not be corrected so that someone wouldn't think I would go back and make the error after the fact like when I write this Seasoned With Sult N Papper.
"So, just what is the error and where?", good question my friends.
That would be the very first category I listed as "daulydose" instead of "dailydose" so it is pretty easy to spot when you see the post. I may not be on here every day but I am still the same old guy that likes to give back to the community in some way, shape or form.
So I still...
So I still have the itch, and I am going to scratch it right now. I have been sitting on 841 followers for quite a while now and earlier today I saw that it dropped to 840. Evidently someone got tired of waiting around on me or just plain got tired of me, either way it is all good.
I also noticed a couple hours later it was back up to 841 so I am going to go take a look and see just who happens to be my most recent follower and if it isn't the person who dropped me earlier in the day and then re-followed me I am going to give the 5 SBI to my new follower. So hang tight and I'll be right back.
Okay, I am...
Okay, I am back. Sorry to see you leave @weirdheadaches but I did appreciate the support I received from you in the past. Stop back by here anytime, you are always welcome here.
So, it wasn't @weirdheadaches dropping me and then re-following me so I do have a winner of the 5 SBI for today and my itch is scratched. I have to admit that I am extremely surprised at who the winner is, I would have sworn that this person was already a follower because she shows up around my blog pretty regularly and is a genuine good person.
Welcome aboard @dswigle and congratulations on winning 5 SBI.
Denise is very popular on Steemit (as most of you know) and is the founder of a popular weekly challenge known as "Market Fridays". So if you see posts with that hashtag or header you will know that she is the brain that got that one started. For the record, I even have participated in that one time when I brought my story of a big flea market down on the Texas / Mexico border known as the "MercaDome".
She also is part of the brain trust behind #steemusa and if I am not mistaken she might be Canadian or at least moved there in the last year or so. Anyway, I couldn't be happier than I am that she is a follower and today's winner of 5 SBI.
Ya'll have a great weekend and don't forget to set your clocks ahead tonight when you go to bed if you happen to live in a part of the US that still does that nonsense. (Texas).
Until next time,
@sultnpapper

Note: Thanks for reading this edition of Seasoned with Sultnpapper. Please check out this post by a great friend and curator who just happens to know a whole bunch about astrology named @enchantedspirit ; https://steemit.com/astrology/@enchantedspirit/it-s-astro-logical-practical-advice-for-conscious-living-issue-46