My opinions of DaieSthai War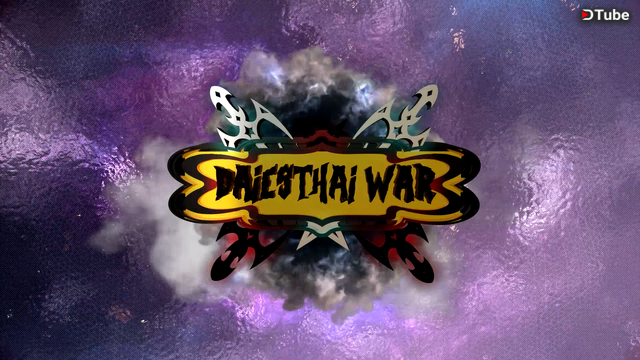 My opinions of DaieSthai War
This post was translated by Google translator because my English is not so good. I apologize for any translation errors you may have made.
I recently learned that, as it were, games on steem are booming. After a long time of not having any novelty in the platform, now there is a long list of contenders that seek to attract the consumer that participates in this, situation that although I consider positive for the business, has not given huge results at the moment. The games in steem present limitations, and although projects like Steem Monsters demonstrate the good use of these, it is, in general terms, a game limited in functionality by the steem chain.
Given such a scenario, the games that are presented are simple, and it does not seem that they are going to change ...
But what is that madness!
Recently I saw the video of DaieSthai War about their game, and I have to say that I was thrilled. While I think it is necessary to polish some details, I consider that at least the project is interesting. It manifests itself as one of the first 3D games that have been produced in steem, and with that, it can become a revolution for the block chain.
My impressions in general
DaieSthai War too good to be true. Or it will revolutionize steem, or it will be an idea that will expand too much the limits that we believed this platform had; being frank, this has already broken the mold for a while (videos and games, what else is missing?), so I can not say I'm surprised that an idea like DSW is being carried out.
To explain how the game goes, according to the information that has been given, this consists of multiplayer matches of 5 vs 5 that are fought in the arenas of battles in 3D, in which the objective will be to defeat the leader of the other team. In itself, after listening to this, you understand why the game has so much potential.
There is also (or so it seems) a certain theme of getting towers of resources, and other similar issues. Personally, the idea seems interesting to me, and it reminds me of a game I liked a couple of years ago. Moreover, I plan to mention it later as an example of what * you * should not do.
For the rest, although I have not seen much information on your page, the truth is that it seems that the people behind the project are people who plan to create something big, I would say even revolutionary. Personally, I would like to play it.
Recommendations…
I have spoken with a friend who has explained to me in great detail certain details that have displeased people with this game. And I think you're right.
Let's leave aside the name, because personally, I prefer it to others that I have heard (Drugwars) and to others I know that as a writer, the name of a work is sacred; I suppose the same principle applies to the game, although maybe they could make it a little less complicated (from now on I'll tell you DSW, because to top it off, its initials are confused with Drugwars). Nor will I claim for the image and the logo, although the truth is that it is not very aesthetic to say.
What I have to recommend is a certain aspect of the commercial part. As I understand it, the DaieSthai War team has not given much information about who they are, nor does it seem that they have trusted contacts or references within the Steem network. As a developing Social Communicator, I understand that good communication between a community and the one that is addressed, as well as the relationship it forms with the team, is fundamental for the development of a project, especially when it depends on the action of the community.
In addition, keeping players informed and with time to weigh the changes helps them feel more satisfied. Yes, the surprises are good, but it is better to do them when an open and communication channel has been established between the players, which makes it easier for the information to get there in time to avoid discontent that may little by little become popular.
Leaving aside the best relationship to develop, let me tell you that I agree to form a good relationship with other games of the Steem chain. My friend told me about the possibility of talking with the developers of Steem Monsters to add a SM monster to the game, and I like the idea; It would be a good cameo.
I enjoy the competition, but I like to see that as part of the same chain, we all support each other if the situation warrants it. By the way, the support (even if indirect) of Steem Monsters would help to give confidence to the community, and attract investors to the game.
For the rest, although I am in favor of giving proof of what they do (of what they are doing) as soon as possible, I also value good work and dedication; if anything, in the balance, something could be achieved.
Regarding this point:
Have you considered opening a test server so that players who have donated or supported the project can begin to experience it? I think that would help spread the game, especially if the posts are given good visibility. I know that the game is in early stage, but it seems like a good idea to draw attention and take advantage of the impact that would cause the players to show images of the stages through which the game is going.
I would also like a Steem Monsters tournament in which arks or exclusive pieces are given as a reward. This could help them not only to improve their visibility, but to others it would be a good way to interest SM players in DaieSthai War while fostering friendly relations with the developers of the other game.
A final detail of something that * should * not * be done ...
The game that I mentioned that reminded me of DTW is Gear Up, and honestly, they would have bought me if it was similar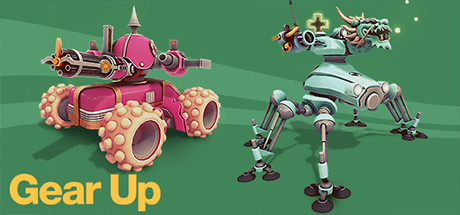 The game has an online fighting system, in which the player participates with vehicles that he himself arms from pieces, and that allow him to be transported by combat environments in which the objective can be to take a position, defeat a leader, to finish with the rival team, or any other objective that the game puts to him.
One of its advantages, and greater attractions, in my opinion, was its diversity. It was not a single type of vehicle, but there were multiple options to choose from, taking into account factors such as bases, wheels, weapons, so you could have vehicles like spiders, with a giant wheel, or even flying. The variety attracted me, and the combat is simply entertaining if you have a good internet connection.
But ...
Here is the problem with this game: they charge you for everything.
For the space of the pieces, for the pieces, for changing the vehicle to certain colors; Come on, they would charge you up for the steps if they could.
The truth is that that was one of the details that forced me to quit, because it was not progressing and it was frustrating that everything had to get something like a premium account, or something like that. Arrived at a point it became annoying, and added to the nature of the game, it became repetitive.
Please, I understand that you are a company, but do not pass, okay? Do not make the player feel that to continue playing he must pay large sums of money; this is supposed to be the middle ground between being "Win for play" and "Pay for win", something similar like what Steem Monsters has done, although taken to a game of battles with vehicles.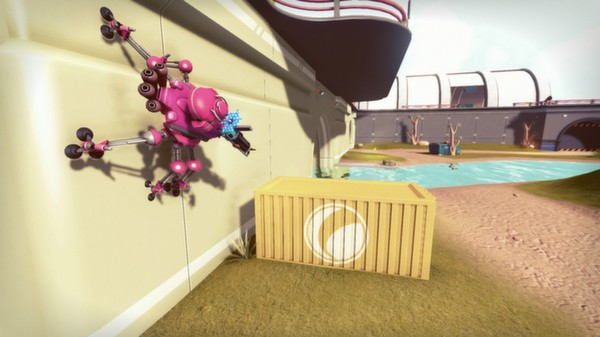 By the way, please add the mechanics of different types of customizable vehicles and with different game and handling modes. Strange to climb with a robot with spider legs and move to the top of a tower; I love those details, and at the moment, the vehicles of the game just seem like cars to me.
I finish, but not without saying ...
DSW promises.
3D battles with cars is all that this game offers, and visibility, communication, and cooperation is all that I ask of this team (I also want a spider to climb the energy sources). If they manage to show that it is profitable, it is likely to rival the best games that steem currently has, and end up manifesting an unsuspected scenario for those who today see steem as the platform for games that have barely passed the barrier of " Based on text. "
And that's it. Thanks for reading, and I hope this post has been to your liking. Any doubt put it in the comments.
Additional comment:
I propose my idea for a vehicle. I would call it:
"The Mosco".
It would be something like a triangle shaped vehicle with a curved beak, possessing a particular skill inspired by the conditions that my country is going through: it absorbs the electrical energy (or whatever the cars consume in that game). The idea is that this exclusive vehicle would absorb the light or energy of the other team's arks, and perhaps, it might be able to transmit it to its allies. It would be a very useful car (depending on how important the power is or similar in that game) and honestly, fun to use in combat (not to say that it can be easily balanced) by promoting a unique and original mechanics.
Surely the Venezuelans will understand the name. You could say that a fly has left us in the dark.

---
Posteado desde mi blog con SteemPress : http://arteaga-juan.repollo.org/2019/04/08/my-opinions-of-daiesthai-war/
---