D13, 2017-12-19
Identification is becoming a major issue in today's world of continuous data exchanges and online activities. Keeping our identity secure has become a need rather than an unaffordable luxury. We all will need a digital, verifiable identity in the future.
Taking identity verification as a challenge, TheKey.vip is building a Decentralized Identity Verification system on the NEO Blockchain. TheKey will be using national data sources and Blockchain as its core to build and rollout the product. They are currently running pilot programs in 43 Chinese cities and will be rolling out nation-wide and internationally soon.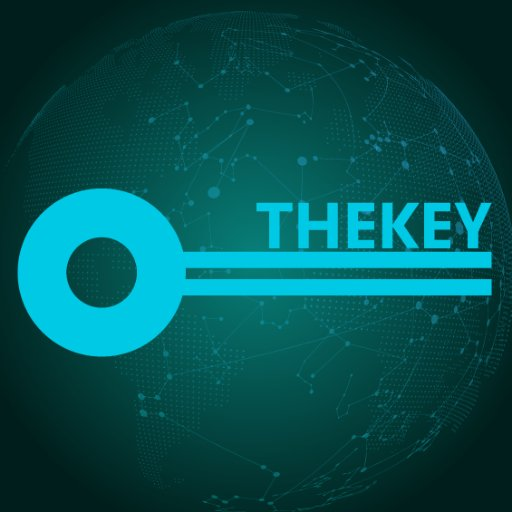 D13 recently hosted an AMA with TheKey CEO, Catherine Xueli Li. Thanks to our community & Catherine for taking time to answer questions about TheKey.vip.
---
Key Takeaways
A world leading solution provider in IDV industry is here to leverage Blockchain innovation and Smart Contract technologies to develop their second-generation IDV solution. TheKey's second-generation IDV solution will be using BDMI technology.
Copyrights and Patents, already rolled out in 43 cities, covering 130 million people. Support from Chinese government and commercial contracts aligned will back their success.
---
AMA
AMA 1: Can you tell us something about your presale progress?
Catherine: Presale is going extremely well. I will disclose more information in not-so-distant future and please stay tuned.
AMA 2: What's the hard cap, how much collected so far and what's you pricing calculation?
Catherine: $22 million is the hard cap. We will make an official announcement soon about the amount raised. We calculate USD with respect to BTC on daily basis, as per the signed agreement, and once we hit $22 million, fund raise will be closed.
AMA 3: How does your platform compare to Civic? And what are TheKey's advantages and disadvantages?
Catherine: We have great respect for CIVIC and other IDV service providers. Having said that, here are our competing advantages:
TheKey is more reliable as we are using government ID data as the reference,
TheKey has lower cost as we are using existing data and infrastructure,
TheKey has better user experience asit is not necessary to install any application and upload any information,
TheKey already covers 210 million population and we will cover 500 million by this time next year, and
We have already generated revenue; our business model has been proven.
AMA 4: Why will the price of the token go up? As Exchanges where not ready for NEP-5 tokens, as proved by Redpulse, have you worked with them to list on a proper exchange in a proper timeframe?
Catherine: I am sure many platforms are accepting nep-5 tokens now. Kucion, ibank, Coinnest; we are working with other large exchanges as well.
AMA 5: What do you see as your biggest challenge taking TheKey forward? Do you expect resistance from authorities in different territories?
Catherine: Challenges are everywhere: political and legal, data, product, technical, market development, and fundraising. To use government data for commercial purposes is very challenging and nobody in this world has ever done this before. However, we are working hard to make TheKey a success.
AMA 6: Do you have an MVP?
Catherine: As pointed out earlier, we are going to make our code of prototype available for review on Dec 30th 2017, and Testnet before June 30th 2018.
AMA 7: Has the code based been vetted by security firms?
Catherine: We have our in-house security experts and currently our first generation IDV service is running well. That said, we will work on to ensure that no mistake is made when TheKey serves more people. We will invite the world leading firm to do code audits. We are also going to invite the relevant KOLs to make full project evaluation.
AMA 8: What are your plans with the Chinese government?
Catherine: We work with them on day to day basis. The Chinese government is supporting us on our product national roll out.
AMA 9: When is the rollout for the first cities planned?
Catherine: Rollout has already started and our product is being deployed in 43 cities at present as indicated in our White Paper.
AMA 10: Why do you think TheKey will be a success?
Catherine: We are only one-inch away from success and our past achievements have constituted a solid foundation for our second generation IDV solution. In addition to the above, I believe IDV is the most important part of future Blockchain technology development.
AMA 11: What are you currently working on?
Catherine: Two main aspects: 1) the ICO, 2) MVP development
Thank you very much Catherine for the opportunity to answer the questions and for your time.
Catherine: Thank you and thank you all and have a good day!
---
THEKEY—UNLOCK THE FUTURE – join them now to change the world.
What is TheKey?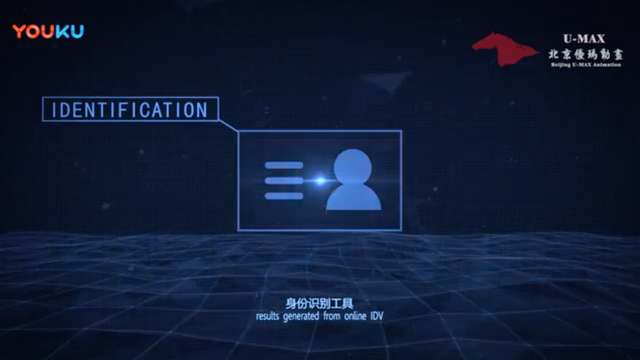 Sources: TheKey.vip
Note: Responses may have been modified for better readability