🔎3 CURIOUS FACTS about you CHALLENGE #4 💰 Prize: UPVOTE and SBD + WINNERS from #3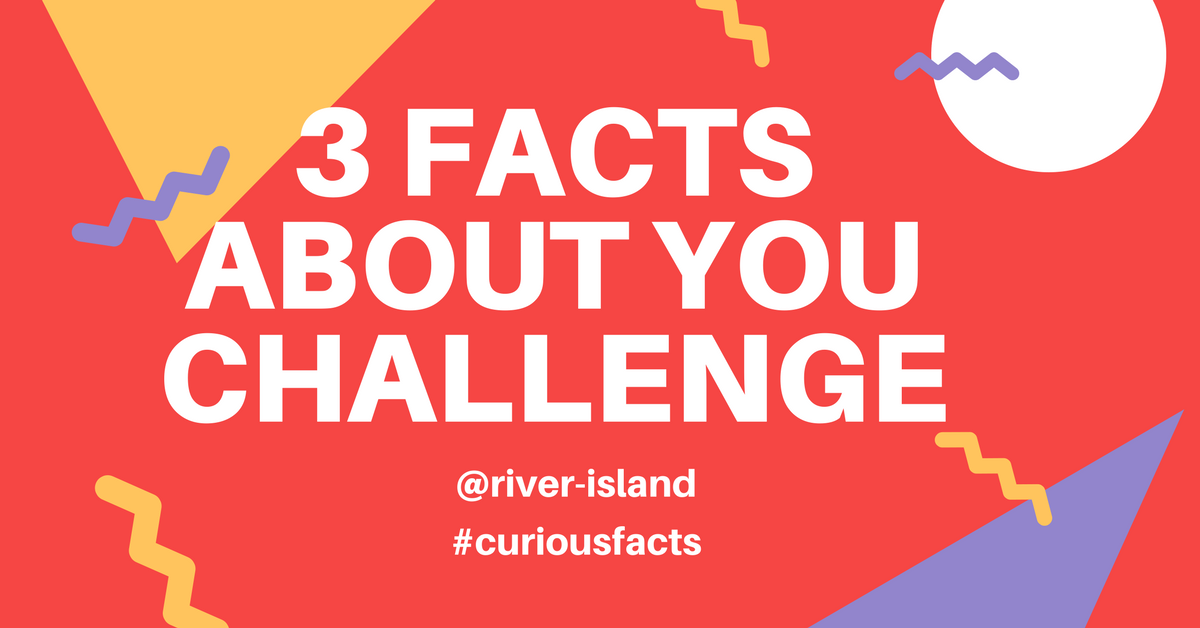 3 CURIOUS FACTS about you CHALLENGE under the #curiousfacts tag is blooming. Last edition got some very honest entries and managed to gain almost 2$ of upvotes. 50% goes to the winners.Anyway whales and dolphins are very welcome to support the challenge in order to grow the prize pool. This is a challenge that will help us learn something about each other and of course to have some fun. I will make this challenge every week and every time there will be 3 different facts that you will have to share about yourself. Following are the rules and details about the prizes.
❗RULES
✅ I've got 3 sentences for you to complete:
1. I have joined Steemit because.....
2. A bad habit I have and I would like to quit is .....
3. If I had the power to turn back time I would.....
✅ Complete these sentences and SUBMIT YOUR ENTRY IN A COMMENT under this post. There is no limit of how long you will make every story. Just be honest and have fun. 😊
✅ RESTEEM and UPVOTE this post in order to increase the prize and for other Steemians to join.
❗PRIZE
✅ A bit before this post pays out I will choose 3 comments to upvote - at moment I am on 0.18$ but depends on Steem prize and my voting weight might be a bit less or a bit more.
✅ These 3 comments I've chosen will as well be rewarded with 50% of this post's payout in 7 days which they will split equally.
✅ I will write a comment that the contest is over when I start reading all comments and choosing the winners a bit before post's pay out.
✅ Note that you will as well get some curation rewards when upvoting this post since I will do my best to promote it in different Discord chat rooms and Resteem services along with some small Bot Upvotes.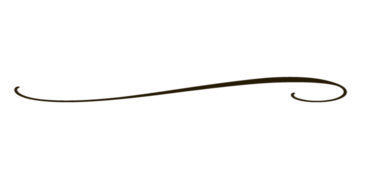 ❗WINNERS ANNOUNCEMENT FROM #3
And the winners from 3 CURIOUS FACTS about you CHALLENGE #3 are:
@strypes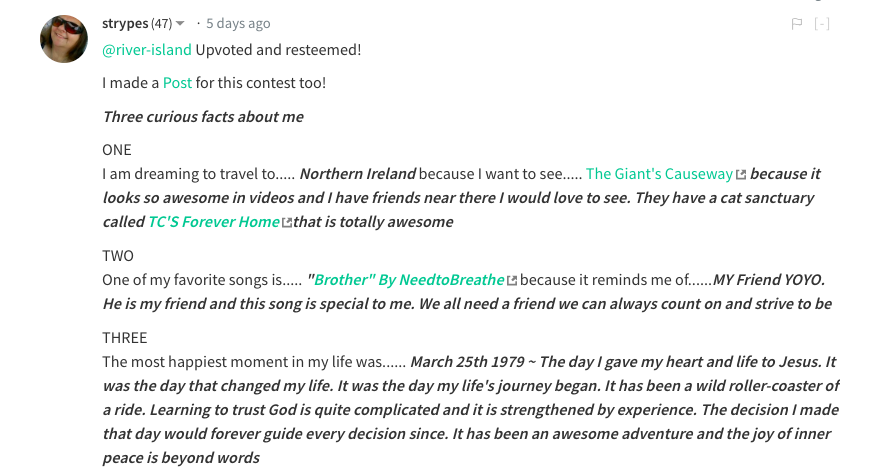 @apple96


@bleen


🎉Congrats! You've already got comment upvote and transfers from post's payout are on the way.