This post translation from Original post by @good-karma about Encouragement Curation Program Update
Credit
Hai teman-teman, ingin meningkatkan upvote dari eSteem Curation Trail? Cukup gunakan aplikasi keren apa pun untuk blogging Steem dan Anda secara otomatis memenuhi syarat! Kami memiliki eSteem Mobile untuk perangkat iOS dan Android dan eSteem Surfer untuk Windows, Mac dan Linux.
Bagaimana cara berpartisipasi
Tulis artikel berkualitas baik dan posting melalui
eSteem Mobile atau eSteem Surfer
Itu harus asli.
Gunakan teks dan gambar anda sendiri tanpa pelanggaran hak cipta.
Posting setidaknya 50 kata yang berharga.
Reputasi Anda harus tidak kurang dari 34.
Anda tidak dalam daftar ignore karena pelanggaran aturan.
Pastikan anda mengerti: Tidak ada jaminan untuk upvotes setiap waktu. Suara juga dikocok waktu ke waktu dan aturan diperbarui secara konsisten, pelaku ditambahkan ke daftar ignore. Setelah akun di abaikan daftar ada kemungkinan tipis bahwa akun akan dihapus dari daftar. Tidak ada pemberitahuan tentang ditambahkan untuk daftar ignore
Pada dasarnya ada hanya melakukan kegiatan posting reguler anda dan anda akan baik-baik saja untuk lolos. Bahkan komentar berharga yang baik kadang-kadang berkualitas.
Kami mentransmisikan lebih dari 100+ upvotes dari eSteem Project dan akun pendukung lainnya setiap hari. Anda dapat bergabung dengan jejak kami untuk membantu kami menyebarkan cinta dan untuk mendapatkan hadiah kurasi yang lebih baik untuk konten yang baik
eSteem Spotlight Giveaway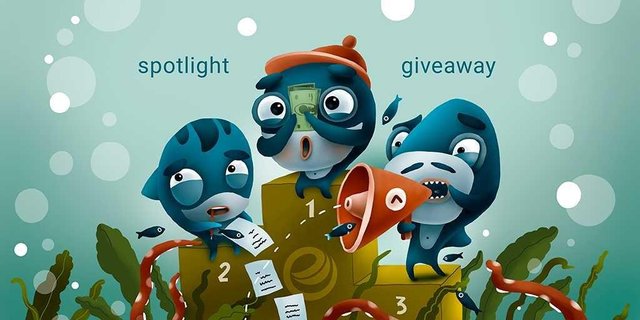 Credit
In addition to make your eSteem journey fun we are adding some gamification achivements. With every post and comment made with eSteem applications you increase your chance to win monthly eSteem Spotlight Giveaway . You can win STEEM & SBD prizes in different categories like top commenter, top blogger, top
Moderator
Daripada menyontek dan mencoba menyalahgunakan sistem, lebih baik menghabiskan waktu anda membantu kami dalam moderasi konten berkualitas. Anda akan mendapatkan lebih banyak nilai dari itu. Anda dapat bergabung dengan Server eSteem Discord kami dan mengajukan permohonan untuk mendaftar moderator di sana.
Ini adalah aplikasi untuk mendaftar menjadi kurator di eSteem https://docs.google.com/forms/d/1v4bP3VrMbvxdKGtsccQHwHiAr8aEF8bTkv5OTnlRdqw/edit
Baru-baru ini kami telah mengilhami lebih banyak moderator untuk membaca dan memeriksa kualitas posting sehingga sistem semi-otomatis sekarang dan lebih berpikiran manusia. Tentu saja tidak mudah untuk memilih dan menemukan konten yang benar-benar bagus dan kami menggunakan beberapa algoritma kode juga, tetapi lebih banyak orang akan bergabung dengan kurasi moderasi, semakin banyak nilai yang akan dibawa ke seluruh platform Steem.
Jadi kami berharap dapat mendengar dari anda! Bergabunglah dalam Discord dan tunjukkan keterampilan kurasi anda untuk menjadi bagian dari kurator eSteem
Vote witness
good-karma