The Daily Sneak 14 November 2018 - with guest curator @paradigmprospect

Welcome to The Daily Sneak!!!
We reward quality content, AND content curators! Come for the crypto, stay for the community!
You can earn up to 5 SBD per accepted submission for guest curating The Daily Sneak. Submission requirements are published at the bottom of each edition of The Daily Sneak.
Today's guest curator is @paradigmprospect.
Life as a human being has to be the most engaging and fascinating cosmic story ever, maybe because it is continuously told from countless perspectives at once, relaying to the others what we saw, what we learned and what we want to focus on in order to leave a better world for those that will come after us. It could even be argued that having our own unique take and perspective on what it means to be human is what makes this place so exciting and, at times, so utterly challenging...

In exploring different facets of being a human on Earth it is @paradigmprospect's pleasure to showcase selected works of these 5 Steemians today who offer their take on life, love and... pancakes ;)
---
The Sneaked Selections
---
---
Pancakes are an all-time favorite of many people and rightly so. I have yet to find anyone who doesn't outright love a good pancake now and then.
How awesome it is to see this timeless dish evolve and evolve until we end up with a vegetable variety that just screams to be tried. If you are looking for some novel pancake spin variation, this amazing article by @jasmink will not only make you hungry but also curious about the endless possibilities that exist in the kitchen but have never been explored by most people.
Let's dare to take something tasty and improvise on it further until we run out of culinary ideas... like that is ever going to happen?!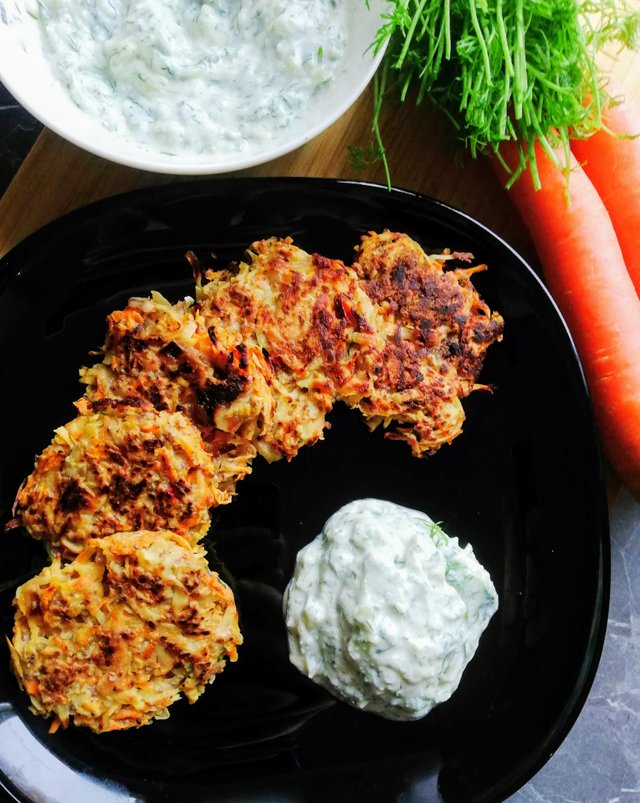 ---
Many people may have heard of yoga these days, but as so often with Eastern practices and bodies of knowledge a lot of assumptions and associations surround this topic because most cannot speak from firsthand experience. Some think it is a gateway for discovering the esoteric secrets of life on Earth, others have called it a baseless scam of the new age movement and yet other people constantly remind us that it is first and foremost a healthy practice for body, mind and soul.
So, what is yoga? And how does it benefit me in my life? Do I have to be religious in nature to enjoy its benefits and is there anything I have to believe in order to dive deeper?
This article is a mighty heads up for a very promising series that is currently being written for us to consider. Regardless of your worldview, the perspective that @abhaya504 has shared with us in the introductory post to the series seems mightily promising for people of all backgrounds to get more acquainted with this ancient and culture-transcending practice which humanity has explored over the millennia.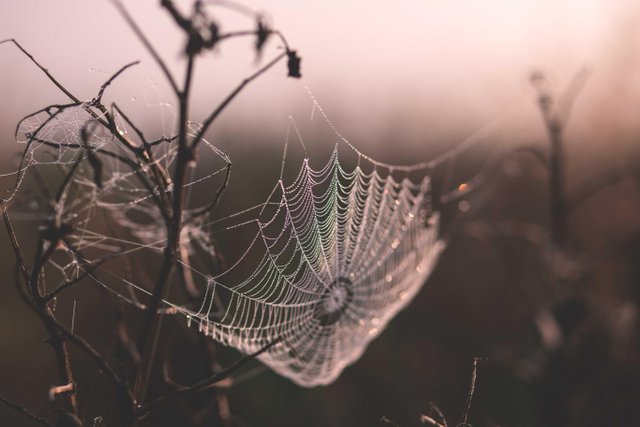 ---
I thoroughly dig lovely reminders. Some of them can be seen as "permission slips" meaning someone shares with us their take on a situation in life and we get all their benefits from exploring it in their own way, reminding us that we may actually have similar things to accomplish or to consider in order to get to where we want to be.
Sundays are just such a situation. While most people use the day to get a much needed break from everything, here is a great article that offers some ideas as to how we can use the time off not merely to be productive, but to also help structure our time for the week in a more balanced and long-lasting way.
Definitely something worthwhile to consider for all those who turn Sunday into lazy day, only to realize on Monday how much stuff has been left undone.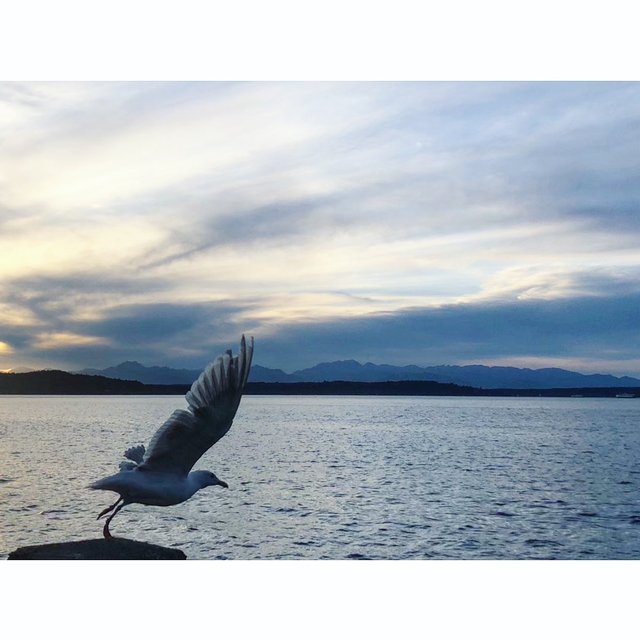 ---
It has become quite common that I share articles about permaculture and gardening techniques in The Daily Sneak, and with good reason. The idea and philosophy behind permaculture can single-handedly save human health, clean up the mess behind much of the pollution on Earth and bring human beings closer to the Earth, their ground(ing) and center. A true and attainable vision to live a more satisfying life with our own organic produce grown in a way that jives fully with nature's way of organizing and interconnecting biological and energetic systems.
And since talking about the matter is merely half of the equation, I find it highly instructional and inspiring to see people actually doing the work and showing us all how easy it is to get started. If you are looking for some spiritual support for getting to it yourself, look no further than the work of @nateonsteemit who has recently shared his swale construction with us that will become the foundation for a mighty and high-vibing food forest! Awesome!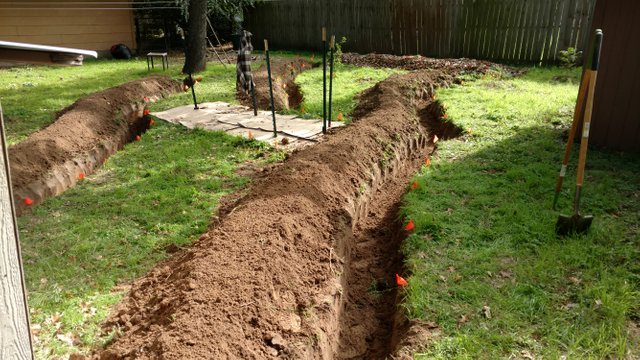 ---
Life is all about perspective but wow... some perspectives just seem too bleak to ever hope to escape from, or do they? This article may either shock you or outright free you for its genuine nature and relentless honesty in being vulnerable in public considering this lady's story.
A lot of people may have experienced issues within their families, with their parents or children, but the story @sima369 has recently shared with us is as heart-wrenching as it is inspiring. I find it incredible to read how resilient some people are with the pain they've had to endure during their lifetime, and still find the strength to overcome those deep emotional imprints to change a hopeless situation into an inspiring and empowering account of their own dark days to others out there who may find themselves in a similar position.
If you feel pain with where you're at - from what I read I would vow that @sima369 can not only relate to you like most people never could, but also to show you that it is possible to overcome even the most heartbreaking of situations and constellations against all odds. You CAN do it, just never give up!
---
---
Conclusion
Amazing commentary and selections from @paradigmprospect. For submitting these excellent articles and commentary, @paradigmprospect earns 5 SBD.
Each of these highlighted articles receives full upvotes and resteems from @thedailysneak. In addition, @thedailysneak sponsors featured writers for Steem Basic Income!
Submission Requirements
On to the submission requirements for The Daily Sneak:
You can choose from 2 to 5 articles for your entry. Submissions with only one selected article will be ignored.
All articles chosen for curation need to have been published within the last 5 days before your entry. It may take time for me to publish your curation, and curated articles need to be within the reward window when your submission is published.
You cannot submit your own post for curation. Selections from nsfw will not be accepted. We also check for plagiarism and only highlight original content.
Selected posts should have less than $50 in total rewards and have not previously been curated by The Daily Sneak.
We try to spread the love around, so while selections from authors that have been highlighted before are welcome, they might not be included if the author's last inclusion was recent. Similarly, if you include two articles from the same author in one submission, we will typically highlight only one of the two.
Be sure to include your personal bio for me to introduce you to readers, and make sure that each selection has commentary. This can be just a few sentences about why you think the selection is worth our attention, or what is great about it - something that will make people want to click through the headline and check out the actual article. English is preferred, but other languages will be considered as long as English translation is included.
Please use this web form to submit your entry. https://goo.gl/forms/VH2MGIMEgqZmd9ef1
Including image links to the source article is not required (and we prefer to leave some mystery if photography is highlighted and the article has only one photo.) However, we like to include images in The Daily Sneak, and not including any image links may decrease the likelihood of your submissions being published.
If you include more than 2 articles in your submission and not all are approved for publication, your submission may still be published into an edition of The Daily Sneak, as long as at least 2 articles are approved. This could happen for several different reasons. If you are unsure why an article was cut, please review the submission guidelines again. If you are still unsure, feel free to ask politely why it was cut.
Submission Reward
A brief biography of each guest curator will be included in the edition that uses their submission. In addition, each guest curator will receive 1 SBD for each article from their submission that is highlighted in The Daily Sneak. That's up to 5 SBD for each accepted submission!
Right now @thedailysneak's upvote is not worth as much as we are paying for guest curation. Why do we pay so much for guest curation? We believe that quality curation is very important to Steem. Paying our curators well encourages them to spend more time reviewing content and picking out the best pieces!
Banner headline sourced from Pixabay. All other images are sourced from the curated articles. Published commentary about articles are the !originalworks personal opinions of the guest curators, and may not represent the opinions of The Daily Sneak or its editor.