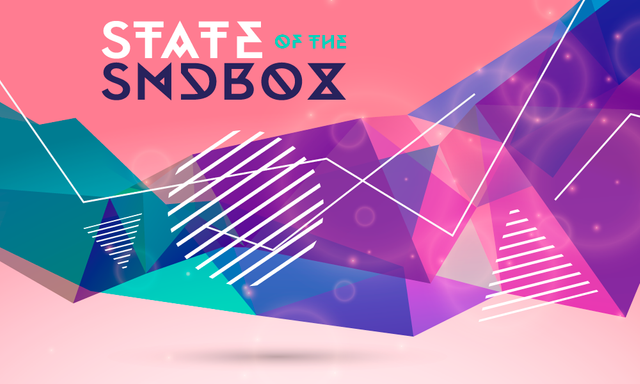 State of the Sndbox is a weekly newsletter that provides the latest in Sndbox activities, projects, and provides the best resources in creative empowerment for the Steemit community. To get up-to-date on all of our development throughout the week, be sure to follow us @sndbox.
Image by contest winner @gabynnette
This Week in the Sndbox
---
Welcome to the 59th State of the Sndbox newsletter!
This past week, we were amazed with the impactful entries on the "your-own-SMT" weekly question. For this week's question, we asked you how to tweet the blockchain in 1 sentence. Moreover, we introduced more interesting members of our 2nd cohort!
Discover + Curate + Explore
| article-topic | author |
| --- | --- |
| community | By @gabriellecd. Read more, click here. |
| | When she is not writing or dancing, actig as part-time lady boss of Fairy Makeup, Gabrielle is a Production Assistant at Audiovisual Production company, Albur. She is Editor-in-Chief of @Steem-Times and a member of Hispanic curator group, @la-colmena. |
| art | By @cheongpyeongyull. Read more, click here. |
| | Artist and family man, Yull picked up a pencil to start creating art after a hiatus of 25 years. He realizes his dream to be a cartoonist through the blockchain network, carefully polishing his craft as he moves to a digital medium. |
| blockchain | By @dedicatedguy. Read more, click here. |
| | Gabriel is a technology lover, content consumer and advocate of the blockchain economy. He explains how the local economy will benefit from the adoption of cryptocurrency and shares his plans for promotional events and community building. |
| architecture | By @maxiemoses-eu. Read more, click here. |
| | Freelance Architect Maxie, has his life devoted to design. He shares how his friend, @sbamsoneu, created for him a blueprint to success on Steemit and tells about his hopes to inspire newcomers as he sets an example in the blockchain as part of the @sndbox incubator and @celfmagazine community. |
| blog | By @jamieinthedark. Read more, click here. |
| | A lover of the written classics, Jamie give us a peek into the influences that shaped her identity and her blog of creative ramblings and literary critique. Her degrees in European History and Philosophy are a testament to her love and passion for depth of knowledge in these areas of study as she shares that where "life takes you is not necessarily where you most wanted to go" but has gladly found her peace of mind on the Steem blockchain. |
| gardening | By @mountainjewel. Read more, click here. |
| | Read about permaculture, homesteading, and all the perks of the off-the-grid lifestyle, as @mountainjewel tells us about how Steemit became their creative outlet and way to connect with the rest of the world. Steem's first NGO, @ProjectGiving, is one of the many engagements they have in the Steem community, creating impact for the environment by raising funds for environmentally-based and socially conscious projects. |
| creativity | By @kiwifi. Read more, click here. |
| | Who doesn't love free stuff? Graphics artist and animal lover, @kiwifi, in the interest of helping newbies that are just starting out on the Steemit platform, has created 50 awesome designs of Steemit cover images and 33 main images that you can download, all open source! |
| art | By @scuzzy. Read more, click here. |
| | Check out this hypnotic video and song that outlines how Scuzzy defines his persona. Join the Scuzzy train as he embarks on a bumpy ride to explore the blockchain world. |
| music | By @travelgirl. Read more, click here. |
| | Travelgirl, certified adventurer and food hunter, realized that she prefers making videos than writing about her travels. She explains how DApps have changed her Steemit experience and engagement, and hopes that everyone will go out of their comfort zone to post video content and let their confidence shine through every frame. |
Recent Reminders + Announcements
The blockchain in a tiny nutshell.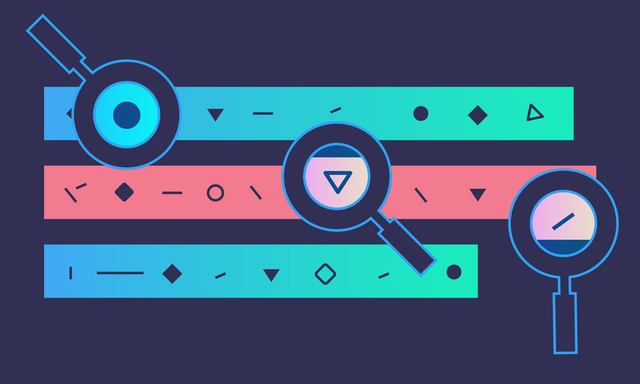 We start our week with a question designed to challenge and explore new ways of engaging the Steem blockchain.
The #BlockPitch Challenge encourages all Steemians come up with their best blockchain pitch in no less than one 280 char tweet. Get ready to bring your unrivaled Steem blockchain pitch to the Twitterverse!
Time to squeeze out those creative juices! Check out the guidelines and post your entries here.
What would your Smart Media look like?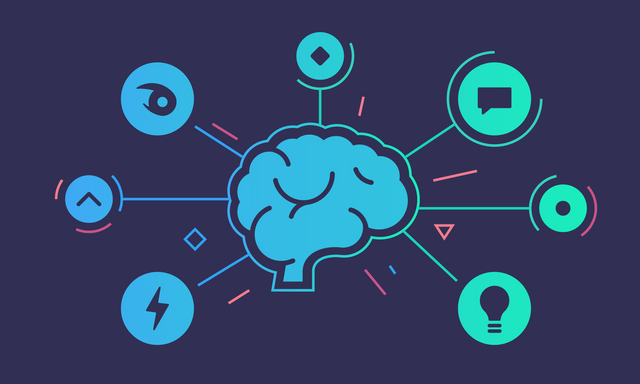 If you had your own cryptocurrency on the Steem Blockchain, how will people use it?
The results of last week's weekly question, brought to you by @utopian-io and @sndbox, had everyone brainstorming how SMTs can change the world and positively impact how architects, hiphop artists, authors, and naturopaths collaborate, interact, get rewarded, and share ideas.
We put these inspired contributions by @critday, @hhtb, @raj808, and @mountainjewel on the stage. Check out the full post here.
---

Empower artists, writers, musicians, non-profits and community initiatives - delegate Steem Power to @sndbox (using the links below) or follow our curation trail. Learn more about Sndbox - watch our introduction, here.
Follow us on Twitter, YouTube, and our magazine The Creative Crypto / @creativecrypto