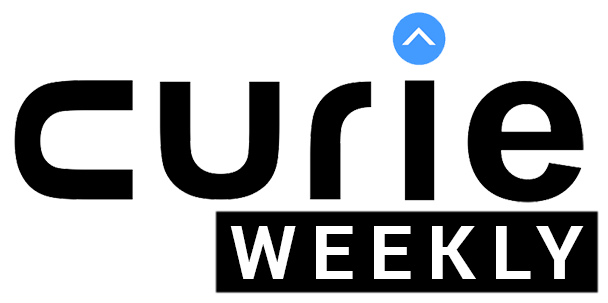 In spirit of Curie's transparency, we wish to use this weekly section as an ongoing development blog on our project to communicate our progress on top of the many casual exchanges happening in channel #curie.
For those new to Curie, please follow @curie, and join us in #curie on Steemit.chat.
We invite curators to submit posts from new authors in #curie on Steemit.chat. A finder's fee of 8 Steem is available for each upvoted post.
Follow @curie's votes to support the authors. Please consider following our trail and voting for curated authors. If you are a Streemian user, @curie is an available trail to follow.
Curie continues its focus on supporting new authors. Semi-established authors are supported by Steem Guild.
Remember to follow and interact with authors that you love whenever going through The Daily Curie.
---
News
Curie has been operating for 3 months now! In this time, we have considered over 50,000 posts, upvoted nearly 8,000 posts and distributed over SBD 300,000. (And that despite the declining value of Steem!)
At Steemfest, @andarchy and @kevinwong made a great presentation all about Curie and its place in bootstraping voluntary organisations on the blockchain, followed by a later session also including @firepower. We hope the videos to these come live soon.
With Steemfest over, we'll be slowly coming back to regular operational capacity by the end of this week, as our team recovers from the festivities.
Last week we announced reduction in finder's fees in response to Hardfork 16. However, we have decided to retain the current fees - if we incur a deficit, we'll make up for that with power downs till the Steem economy stabilizes.
---
Weekly Statistics
With half our team at Steemfest, we expected only 50 posts per day this past week. However, curators in #curie have been magnificent and stepped up to fill in. As a result, we saw only a mild ~25% decline.
Over the last week, Project Curie curated a total of 471 posts at an average of 67 posts per day. A total of 320 unique authors were rewarded. As mentioned above, these numbers are well above expectations!
SBD 7,761 was generated at an average of SBD 17 per post. After several weeks of decline, we finally see an increase in both total SBD generated and average. This is of course due to the higher value of Steem following the announcement of the economic changes. However, since then, Steem has been declining again.
Daily charts will be back next week.
---
Authors
The Top 10 Authors by payouts last week were -
Once again, we see a completely fresh list with no repeats from last week. Many of the top rewarded authors last week have now graduated to Steem Guild.
---
We upvoted 281 posts submitted by curators in #curie, with 2,040 STEEM paid out / pending payouts to curators. These are all time record numbers. #curie is now home to 600 users, over 100 active curators, and is arguably the largest collaborative effort in the Steem community.
After seven weeks of domination, @fubar-bdhr saw some intense competition this week. @cebymaster, @royalmacro and @fubar-bdhr ended the week in a virtual tie, with only 1 post separating all three! Hats off to all three mega curators. However, @fubar-bdhr maintains a higher acceptance rate. Interestingly, @royalmacro was the clear leader towards the second half of the week. @levycore wasn't far behind either. Rounding out the top 5 is a new challenger in @atkins.
---
Please check out today's Daily Curie!
---
Note: All author rewards from this post will be used to fund Curie.
Join us in #curie on Steemit.chat, vote for @curie as witness and follow us @curie!
---