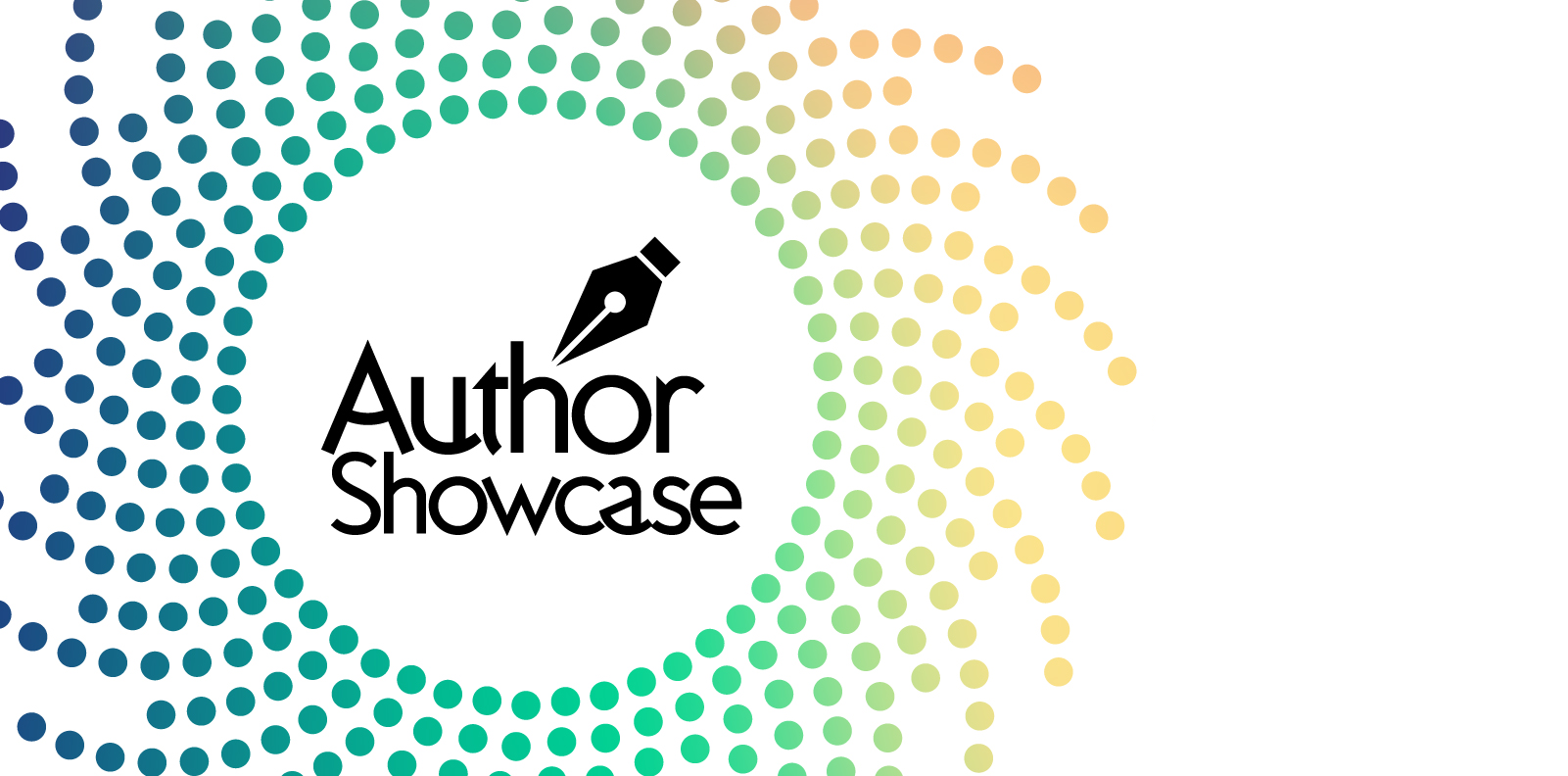 In spirit of Curie's mission to promote undiscovered but exceptional content, we wish to use this weekly section to provide an author showcase for some of the outstanding authors who received Curie upvotes in past week. Curie curators and reviewers nominate authors for inclusion in this showcase and author approval is sought and attained.

For those new to Curie, please follow @curie, and join us on Discord: https://discord.gg/jQtWbfj
---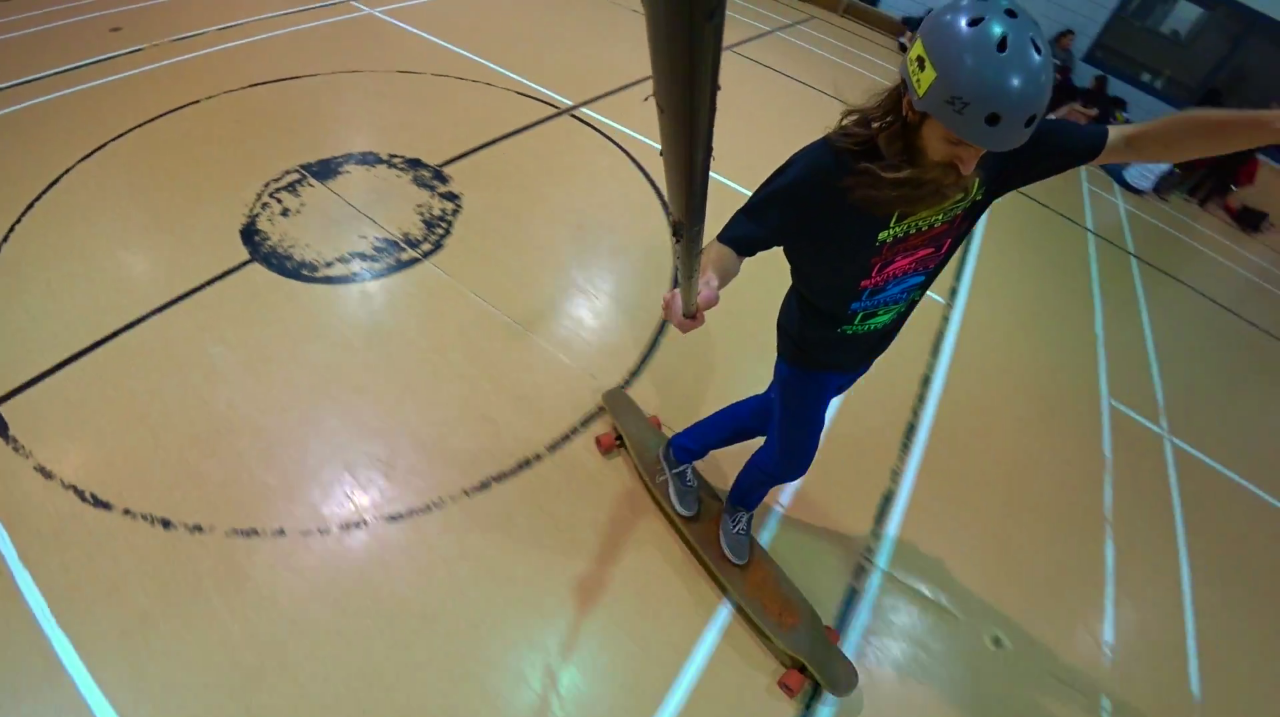 Screencap used with permission from @howweroll
Much more than just a handsome mustache, @howweroll is a community-building longboard activist and he is here to teach us how to dance on top of a (moving) longboard! This is both a really well done and easy-to-follow tutorial, and a joy to watch. Seeing how he rolls from the vantage point of a selfie stick is a treat. And yeah, okay, the mustache is quite impressive.
https://steemit.com/tutorial/@howweroll/learn-to-longboard-dance-first-lb-dance-lesson-on-steemit
My goal is to bring the global longboarding community to Steemit, because so many of them make a ton of great content, and they are also an amazing group of people that live the true meaning of community.
On top of all that, I also believe community is what will change the world. Communities take many forms, like just neighbourhoods of people who do things together, or the scientific community, and of course the Steemit community. So if we can learn to work as a global community rather than fighting each other, we can evolve to the next level one day. Which I believe is a self-governing civilization.
---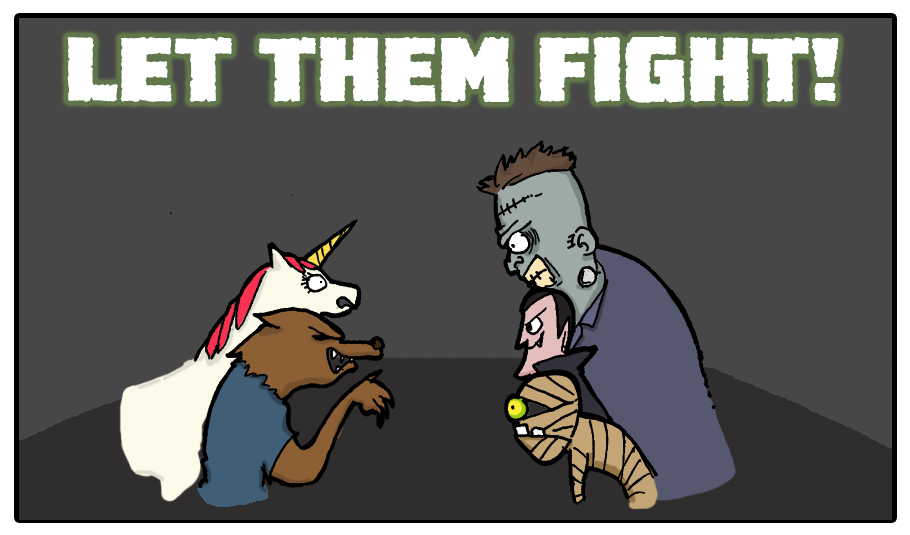 Image used with permission from @guri-gure
What is not to like about a royal rumble between a unicorn, the Wolfman, Frankenstein's Monster, Dracula and the Mummy? Nothing, that's what. This is pure comic gold. I honestly don't want to spoil a thing, but look at the picture above and if you don't want to know what happens next there may be no helping you. Feel free to place your bets on the winner in the comments before you make the jump: https://steemit.com/steemit-webcomics/@guri-gure/welcome-to-monster-rumble
| | |
| --- | --- |
| @guri-gure | Guri-gure is a Filipino word that means "scribbles". Surprisingly though, some of my Filipino friends do not know it too so it could just be a made-up word that I heard somewhere. I chose this pen name not just because it sounds fun but also because I'll be posting comics that may look badly drawn but hopefully can make you guys smile! |
---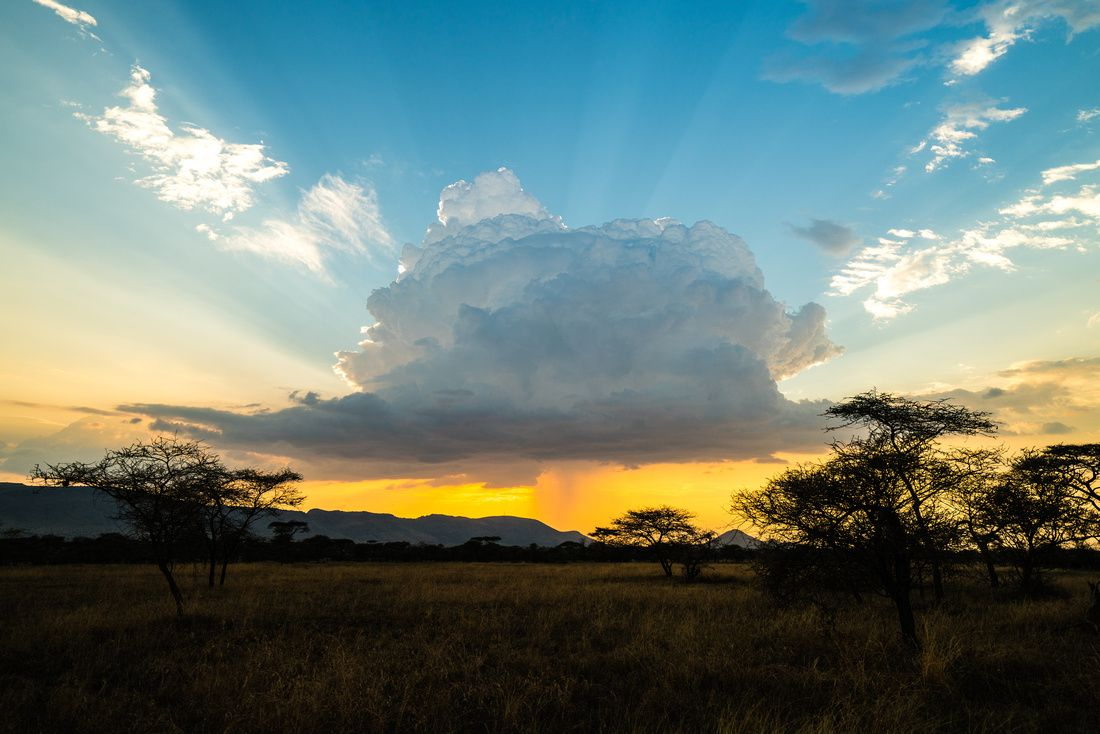 Image used with permission from @jackinthebox
Lion and Hyena and Dik-Dik Pics, oh my! Don't worry, this is SFW - dik-dik are tiny little antelope. From the cute to the ferocious, the lounging to the inquisitive, the stars of this post are the animals of the Serengeti. This is an ensemble cast and everyone takes a turn in the spotlight. Highlights for me are the leopard (literally) hanging out in a tree and the elephants jousting with their tusks, but this is such an impressive collection of wildlife photography that picking favorites is no easy task:
https://steemit.com/travel/@jackinthebox/african-safari-day-2-the-serengeti
Hello! My name is actually Jack and I actually don't go to Jack In The Box very often, but it is a persona that just took over after I purchased a Jack In The Box head for a costume one year.
Life is too short to not travel, see the rest of the world and experience everything a person wants to experience. I hope that my pictures and stories will inspire others.
---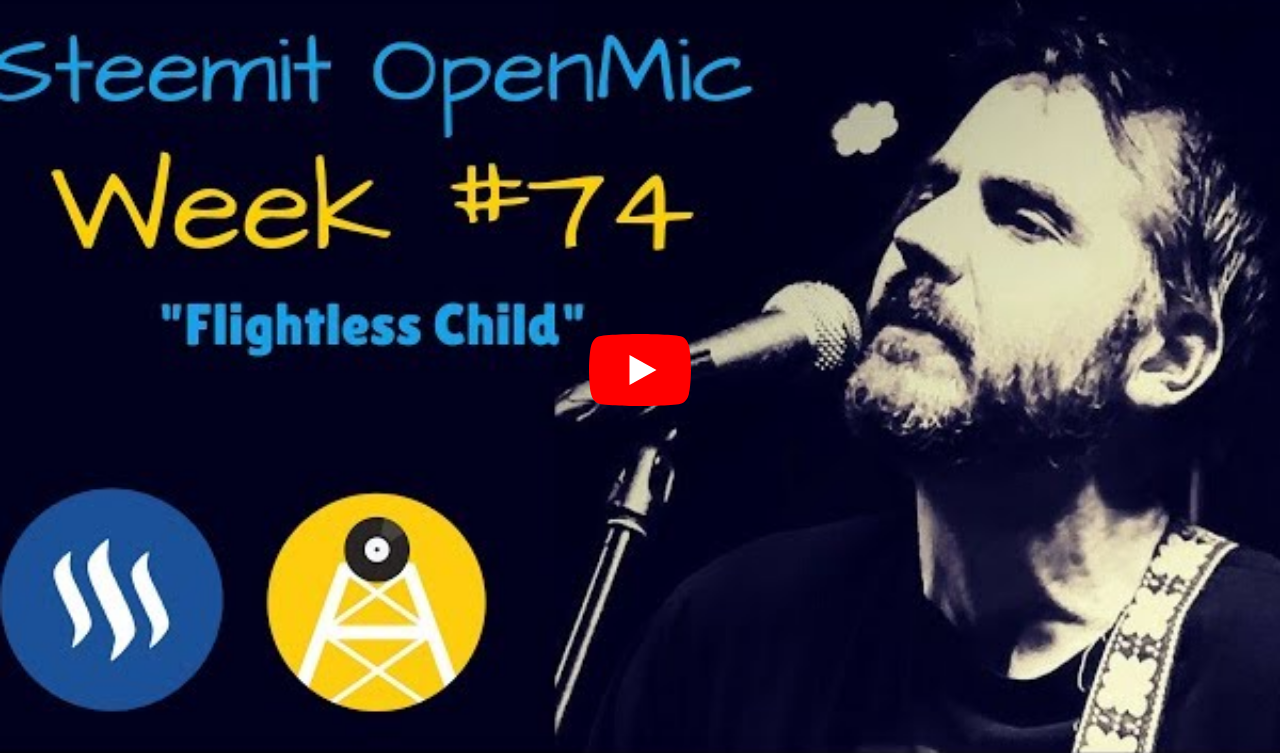 Image used with permission from @trevorpetrie
The haunting image of a flightless child is explored in @trevorpetrie's latest Open Mic entry:
This song was written for someone very close to me. When I found out that she was suffering from anxiety and depression it broke my heart. I didn't want that for her, not her too. I won't go into too much more detail, suffice to say it is very special to me and if the lyrics speak to you I'm sure you will give the song your own special meaning too.
https://steemit.com/openmic/@trevorpetrie/steemit-open-mic-week-74-original-song-flightless-child
A songwriting and performing veteran of over 20 years, Trevor has been writing and performing throughout Central Victoria (Australia) since he was 17 and has been a mainstay of the Bendigo live music scene since moving there in his early 20's. Trevor is an IT Consultant by day, but despite the left-brain nature of his day-to-day work, his true creative self shines trough in his songwriting. It's perhaps this left-brain thinking that inspires his analytical approach to songwriting, described in a recent interview as "a thought-provoking lyricist, and insightful chronicler of the human condition."
Music is my passion and my biggest fear is not giving it everything I have. I don't want to look back later in life and wish I had put in more effort. It is what I love doing and it is where I feel I can truly express myself.
---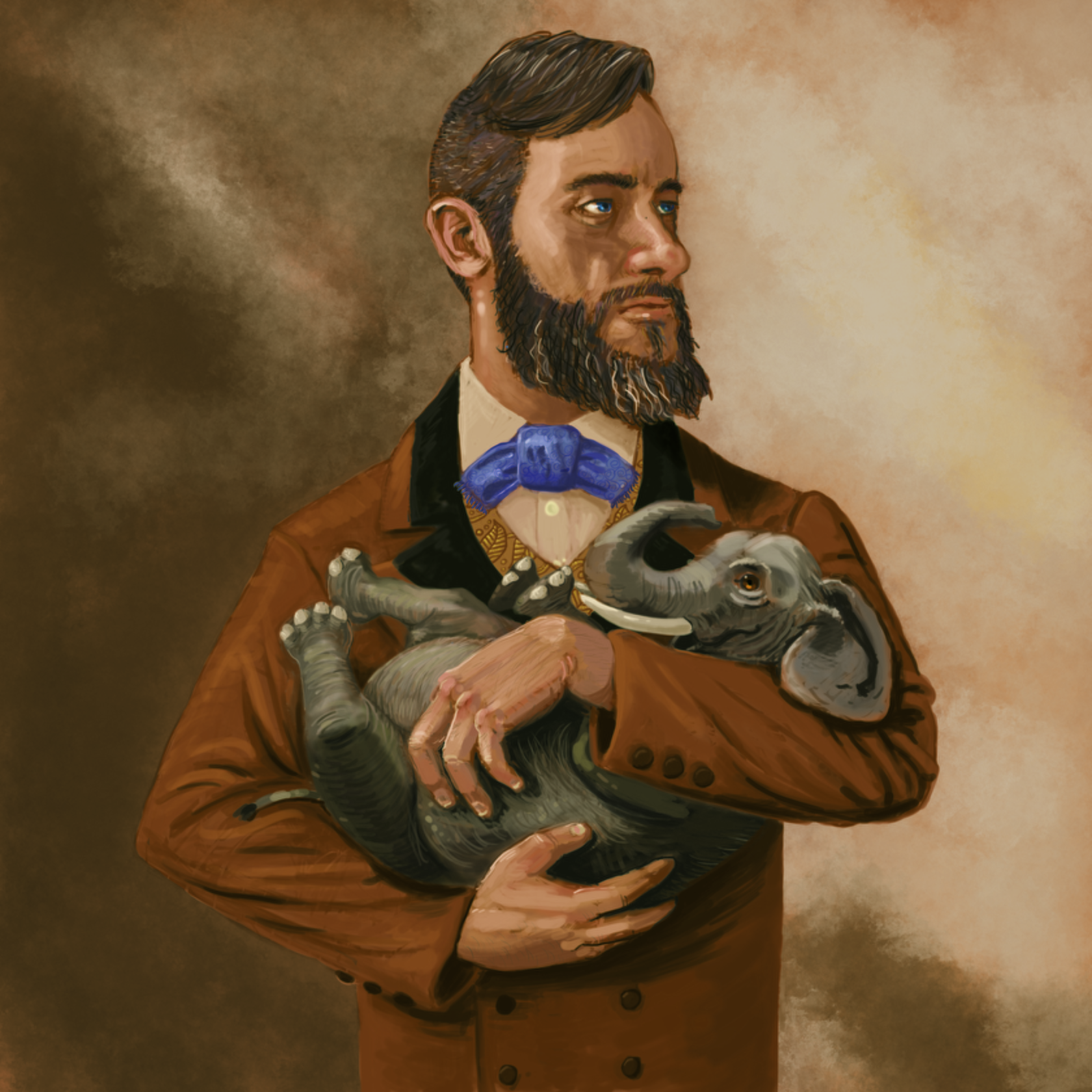 Image used with permission from @jcayne
Time traveler? Intrepid explorer and discoverer of pygmy elephants? Author of the most creative Introduce Yourself post to hit the Steem blockchain in recent memory? Check, check and check. Okay, fine, maybe only one of these three things is true. To give you a hint, "Introduce Yourself" posts are in fact normally a category of posting excluded from consideration for @curie upvotes. It takes a very special post to ignore this guideline, but in this case the @curie reviewers agreed that for such an exceptional post, an exception could be made:
https://steemit.com/introduceyourself/@jcayne/an-introduction-and-self-portrait-with-process
It is an absolute delight to see the artistic process here, from the reference images of a dashing Victorian gentleman & Ben Aflek holding a puppy, through the digital sketching and painting. Sometimes the question isn't "why?", it is "how ?"... as in "how did we get so lucky on Steem blockchain to have someone like @jcayne join?"
Good question!
So how did I wind up on Steemit? It's a bit of a long and convoluted story. I had typed it all out, but I ended up deleting it because it was long and convoluted. Let me try the short version. Something, something cryptocurrency, stumbled on Steemit, poked at it for a while trying to figure out what I could do it with it and if it was worth my time, discovered @steemitadventure, kept coming back to look at steemitadventure's work because it spoke to my geeky soul, and then I realized what I wanted to do with Steemit, make art again.
The plan is to post my work, some new, some old, and resteem artwork I like. So follow me if you want to see more of my work or work I think is cool.
---

This Curie Author Showcase was written by Curie community representative @carlgnash with input from other Curie curators and reviewers. Author permission was sought and obtained from all authors featured in this showcase. All works the copyright of their respective authors and used with permission.