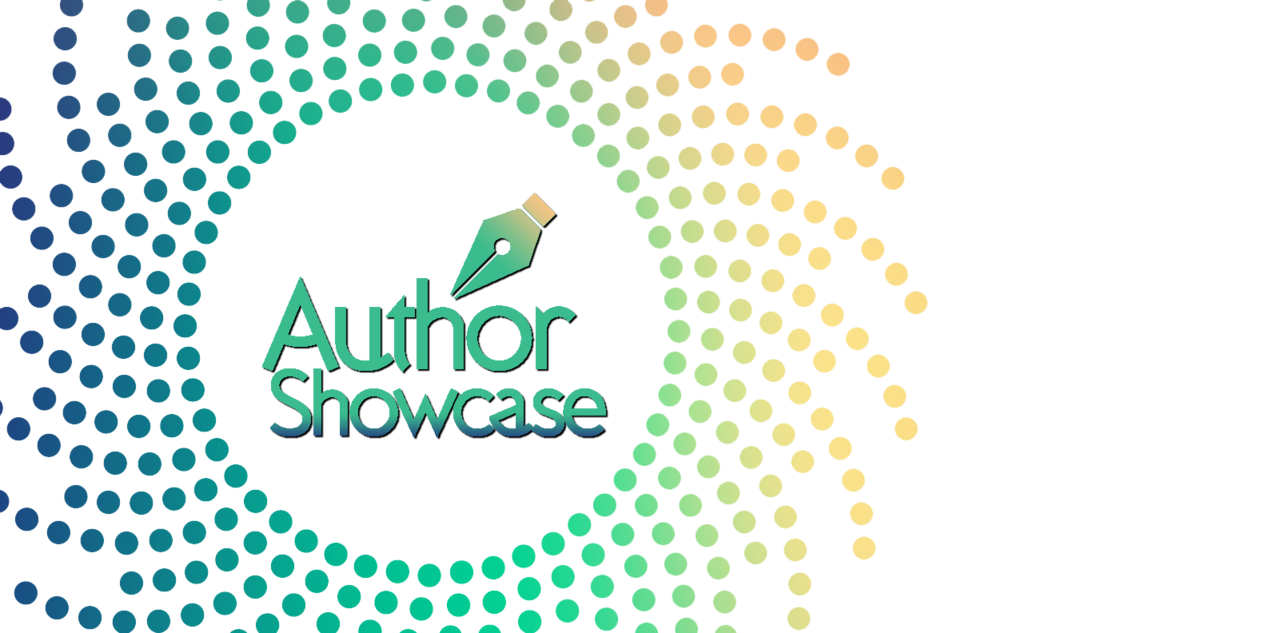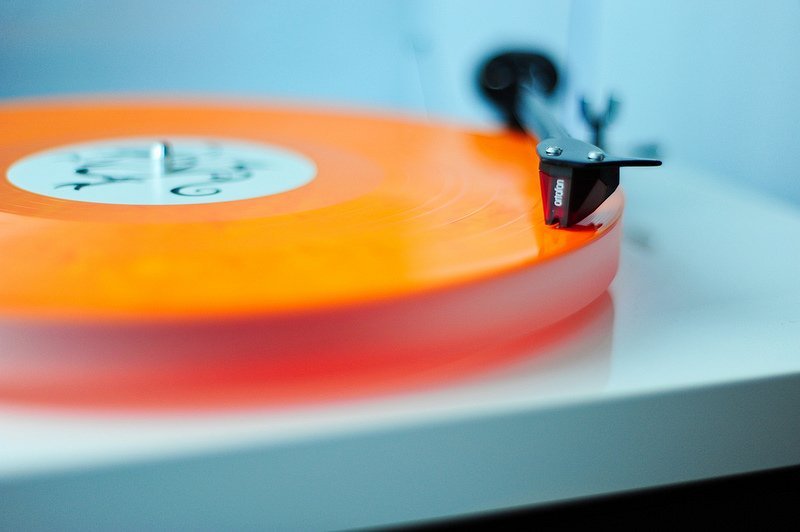 Images property of @guchtere
The first of today's showcase post explores the different elements that dictate the quality of sound from a vinyl. It details the craft involved in making sounds through that medium.
The author compares the Moving Coil (MC) and the Moving Magnet (MM) elements, pointing out the differences, weighing their pros and cons, as well as justifying the choices of either. It must have taken a careful research to come out with this as the turntable is no more as common as it used to be not too long ago.
Remy recommended the MM element for its upgrade-able and non-complex installation feature, among other pros.
For the vinyl experience, Remy put up some music that will make you sink in the 'sands of vinyl'; the featured artiste (album) are Naaz (Bits of Naaz), Jack Johnson (In Between Dreams), Rollin Stones (Let it Bleed).
Oh how we miss the good old days when these filled the air around our homes!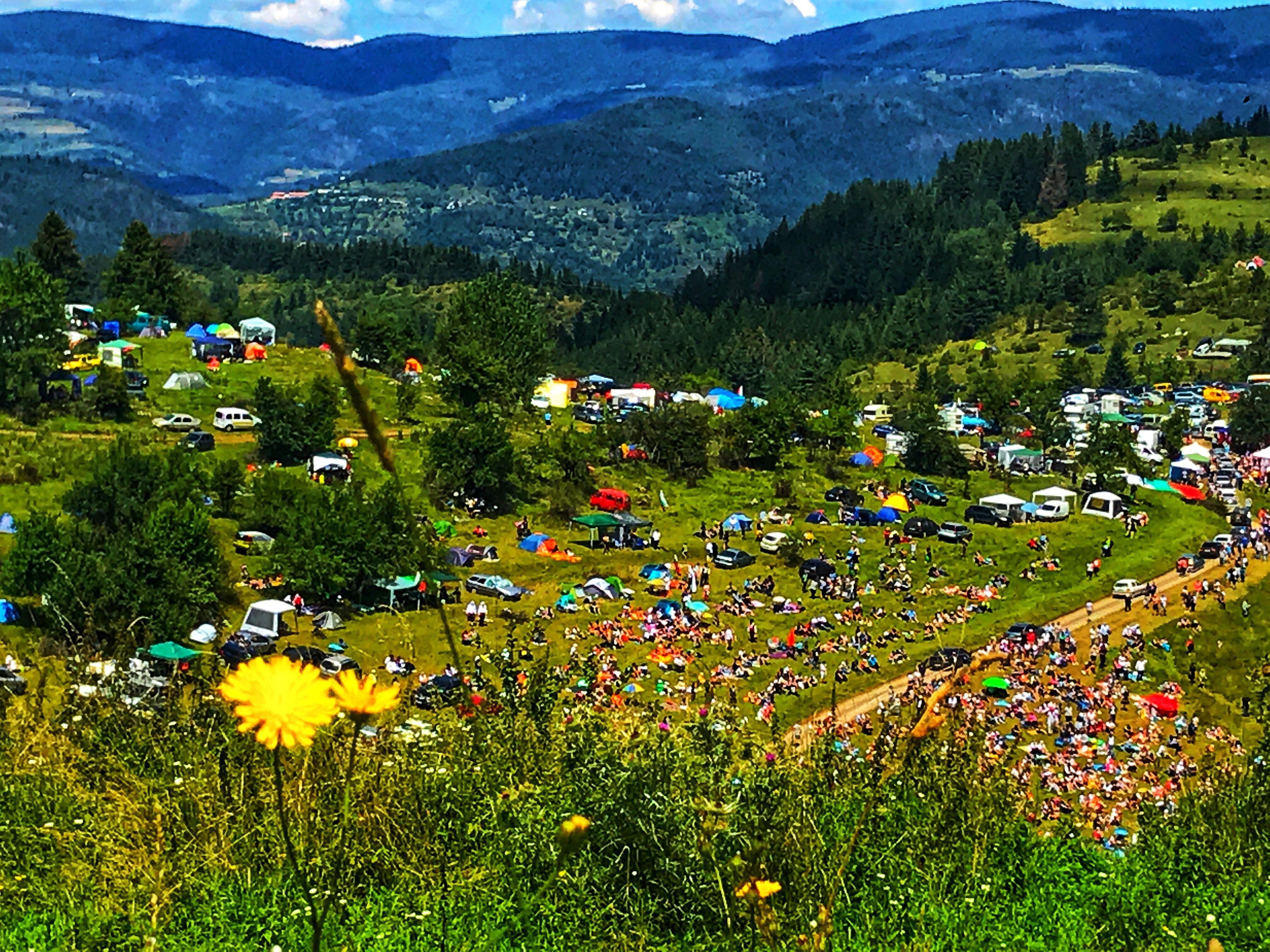 Images property of @danielapetk
For me the first time feeling this "collective energy of love" for my home country (described in this post) came with the experience of singing the national anthem along with 45,000 other compatriots in an arena at a football match. For Daniela it was amidst the Rhodope Mountains of Bulgaria, at the Kaba Gaida Festival.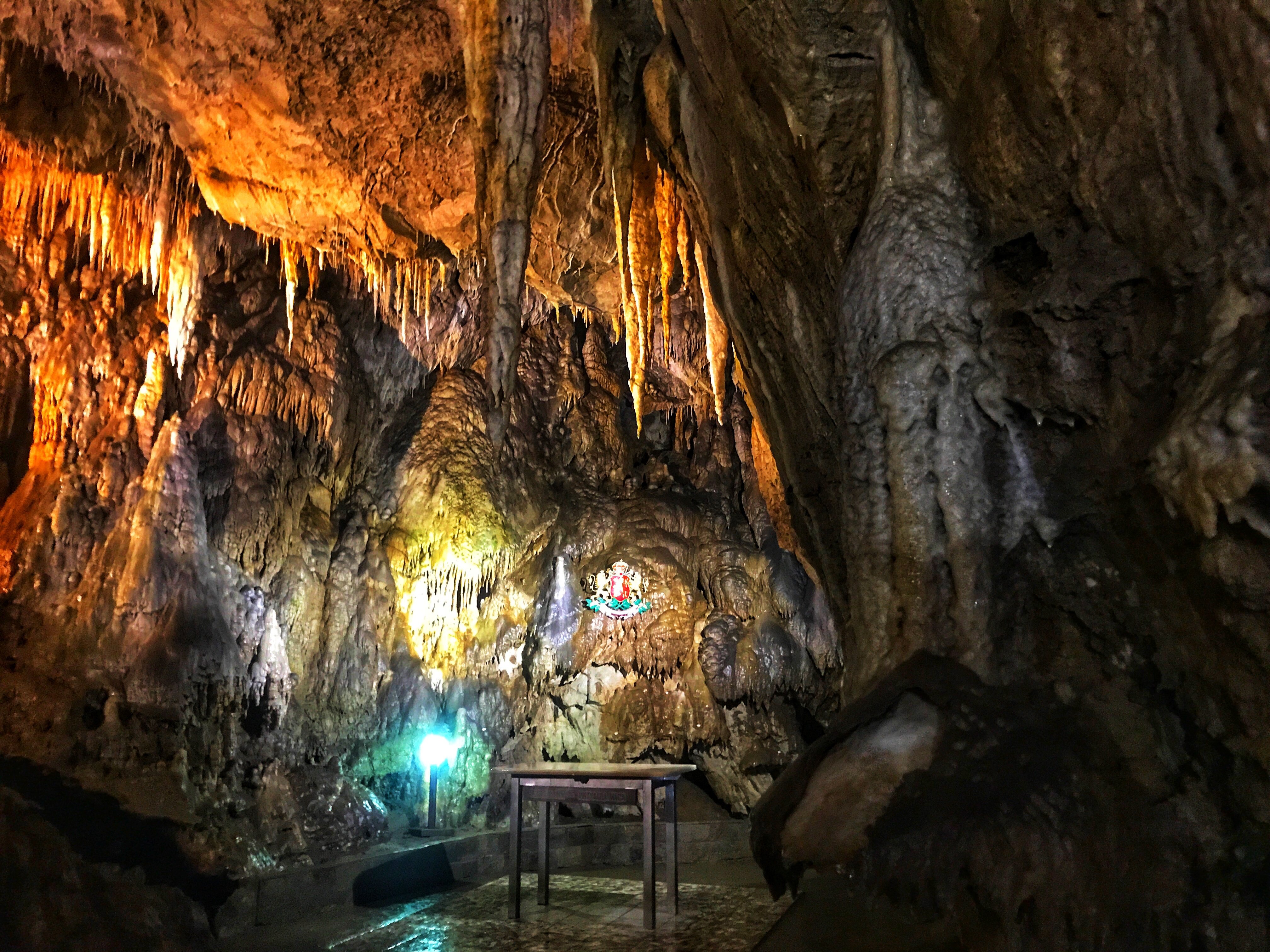 Images Property of @danielapetk
In this post she details her experience at the remote, depopulated village of Gela, at the Rhodope Festival which, according to her "combines the best things about Bulgaria – the music, the dances, shockingly strong good vibes and unbelievably beautiful nature, many beautiful places to visit around the area, great food and amazing people."
She shares beautiful pictures from the mountains, capturing the mood with lush landscapes. Down the Yagodinska Cave, even if you dislike a cave experience, you can't hate the views shared here. A dungeon had never been this inviting. The narration would make you crave for Bulgaria.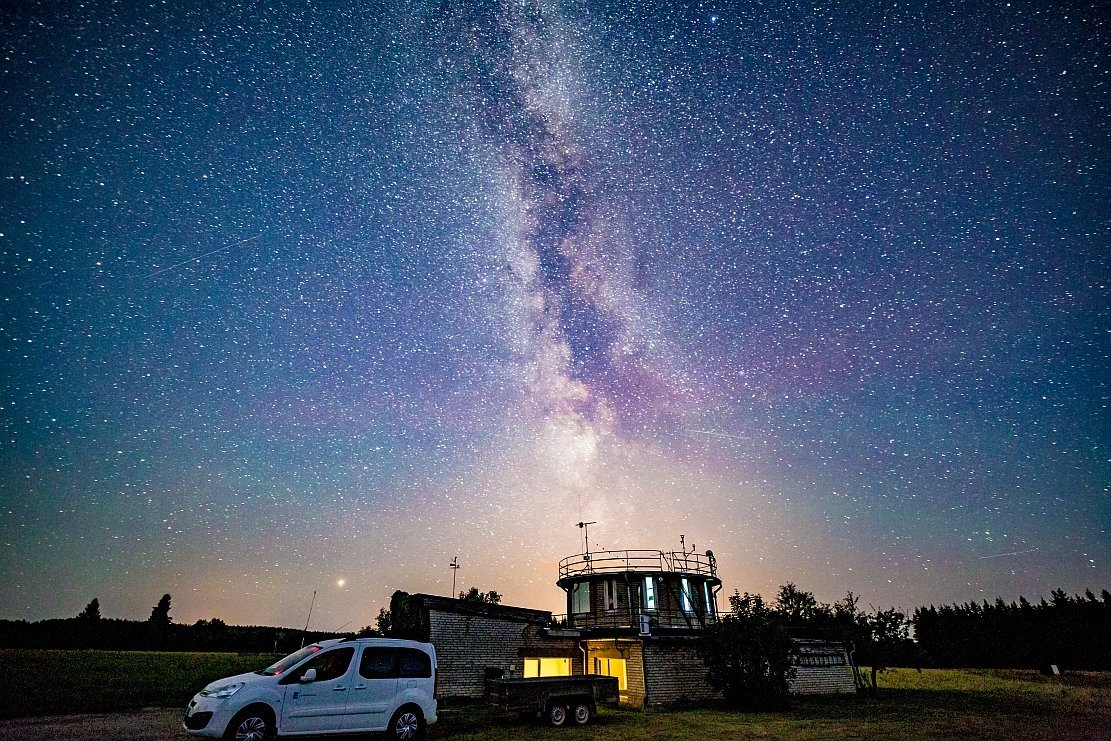 Images property of @annaabi
"Shoot for the moon. Even if you miss, you'll land among the stars." – Norman Vincent.
Just not if you're Rain Ungert and happened to be at the Tartu Astrological Observatory. You rather shoot into the milky way.
The resultant pictures look beautiful but Rain acknowledged there is lot of room for improvement, after his first attempt at capturing the night sky. He also details those things he could have done differently as part of his post body. The photos are truly magical.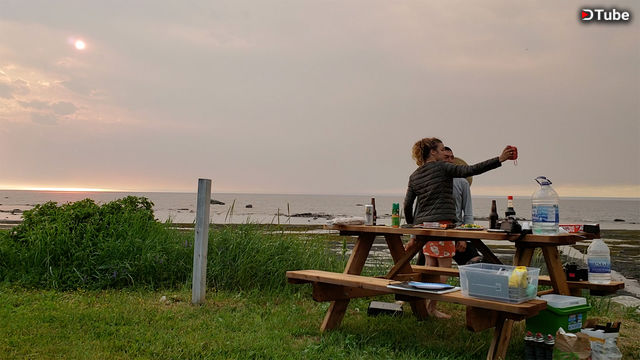 Images property of @hors
It's a bit of an edgy adventure: snakes, bear tracks. Nature can really be beautiful when you get to explore it, and exploring is what these partner vloggers do best, as they round up their road trip of Quebec.
These two would make your sit through a half hour of them just being humans in front of the camera. Their goofy, wit, camaraderie, and sense of purpose are all ingredients for their excellent quality vlog contents. That's special, especially if you've had experience with boring vlogs.
"We ate like kings, relaxed, and just enjoyed the beautiful sunset. Truly a great end to the road trip," author commented. And a fulfilling one, I'll say, after a 22 year break from roadtripping.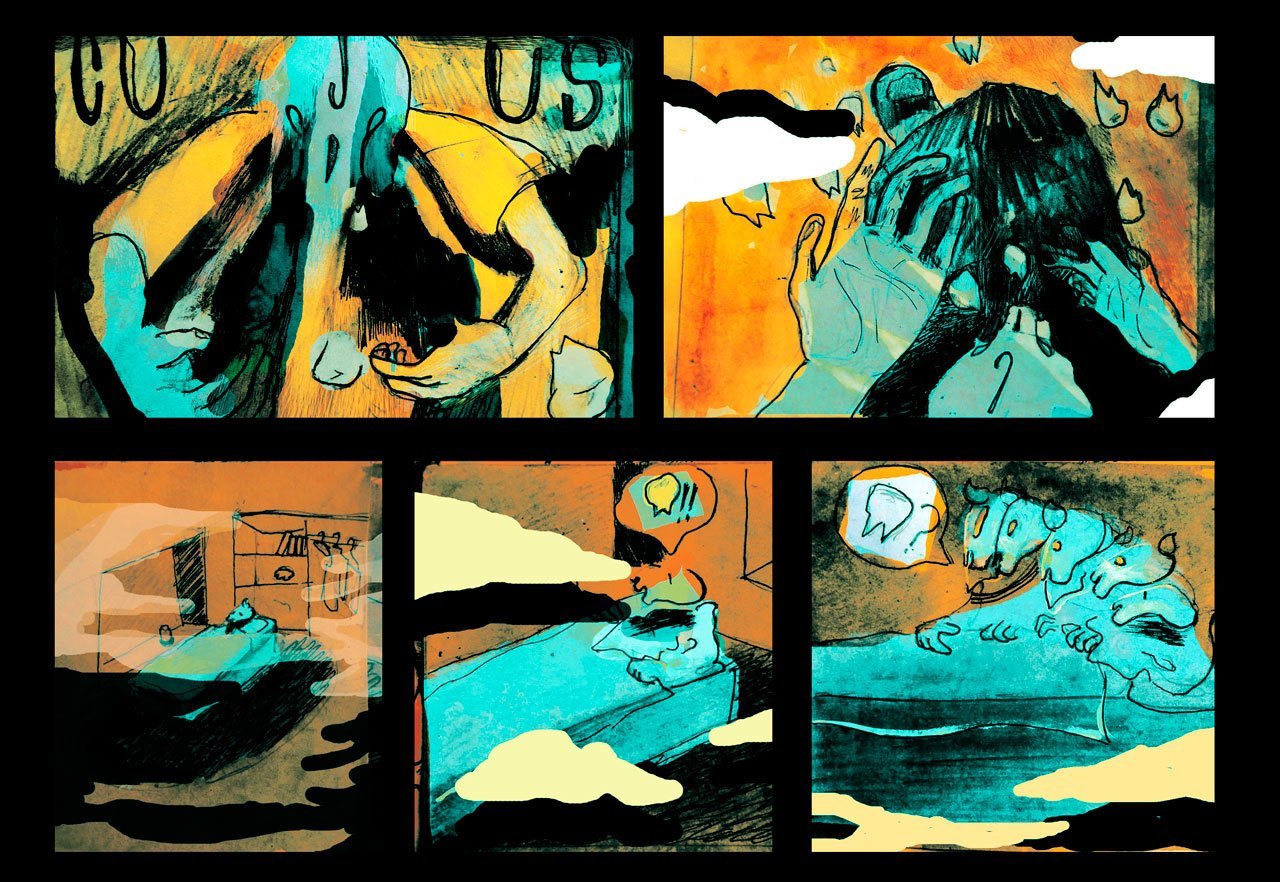 Images property of @misssadeyes
The last author/post to be featured today is Sadeyes. In her graphic novel she isn't shy about confronting the topic of death in what she describes as "her most personal work." According to her, the character development started back in 2012 (even the name "Cujus"), from reading the inheritance documents her mother left.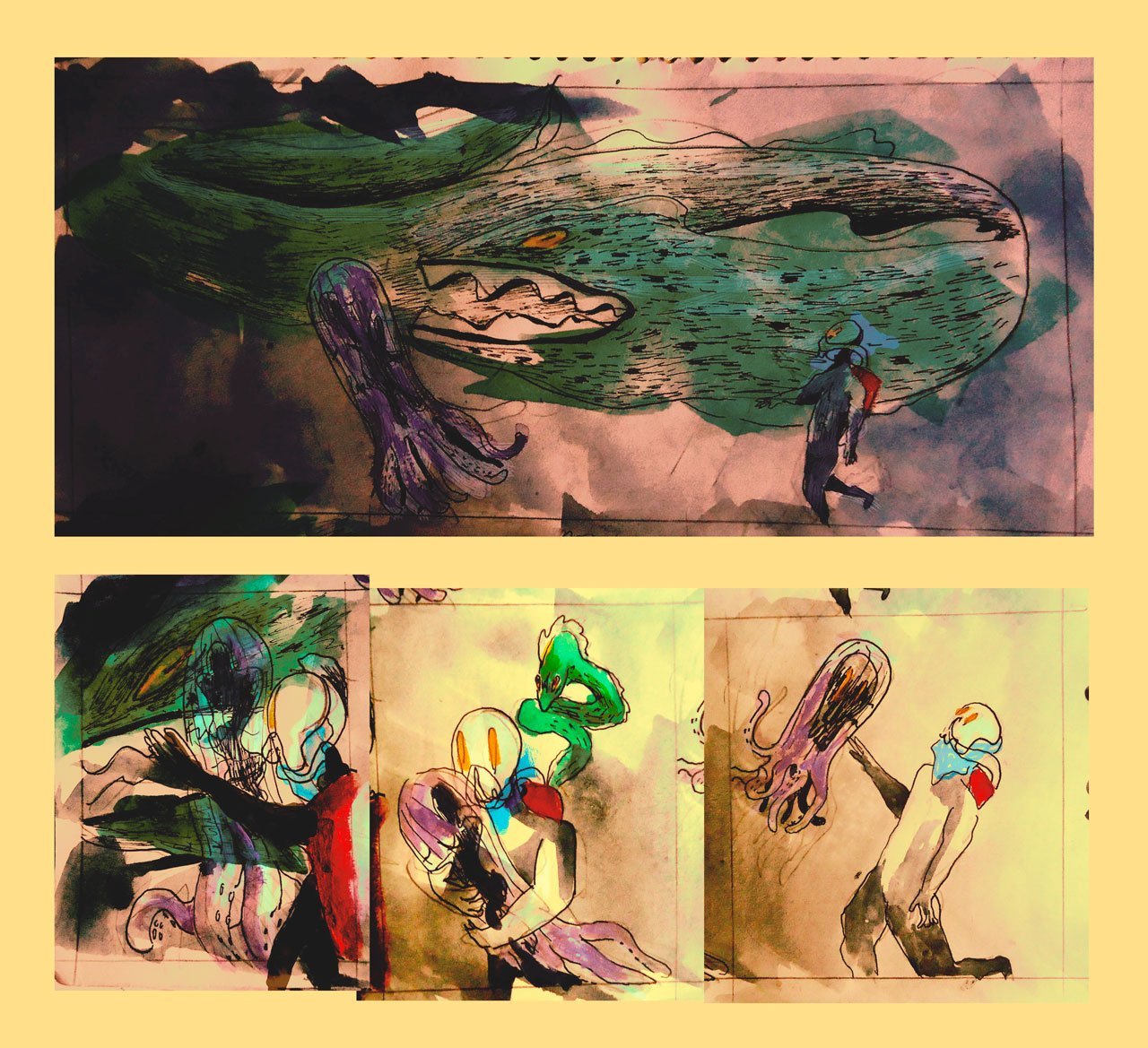 Images Property of @misssadeyes
"Much of what you will see is the reflection of a 180 degree turn that my life had that same year, when in mid-December my mother died. My work then became an insight to understand this event," Sadeyes reckons.
Being a graphic novel, it is one most open to the interpretation of its readers viewers. The work pulls you in and want you to figure her out.
"This publication is very important for me, I really want CUJUS to grow," are among the last words of its author. Sadeyes releases a new chapter to this novel weekly. You want to keep up with it, go follow her blog.

This Curie Author Showcase was written by Curie Curator @misterakpan (Ubokobong Akpan), often with input from other Curie curators and reviewers. All images and quoted texts are the copyright of their respective authors and publishers.