Buildawhale Curation Digest 05/23/18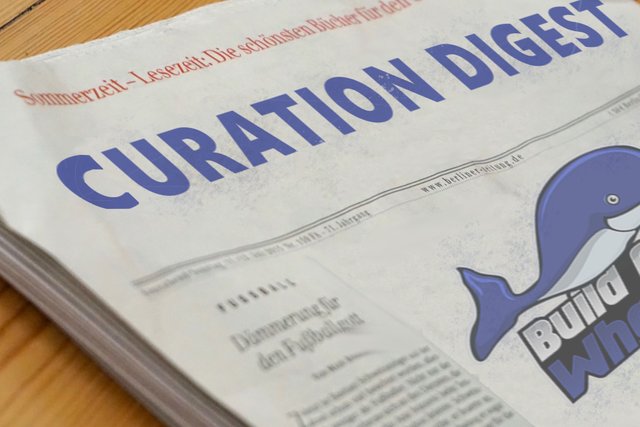 Thank you to today's curators: @chuckyfucky and @MichaelLuchies!
---

---
Spectating the Amgen Tour of California - Morgan Hill Time Trial
https://steemit.com/amgentourofca/@glennolua/spectating-the-amgen-tour-of-california-morgan-hill-time-trial
Author: @glennolua
Curator: @chuckyfucky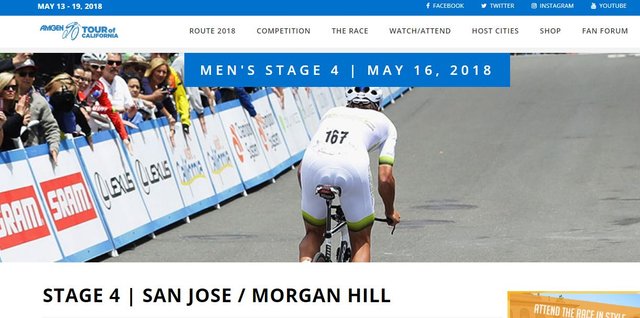 -=- Every year the Amgen Tour of California is celebrated: a cycling race that goes from Long Beach to Sacramento. This 7-day event has some stops along the way, and Morgan Hill was one of them. On day 4, the cyclists stopped here and @glennolua was there to witness it. He himself had to go down from South San Jose to Morgan Hill, to be part of this important race. In this post, @glennolua shares his experience with us and lets us know through his eyes what he experienced during this event. -=-
---

---
Blockchain Supports XYO Network's Tracking Capability
https://steemit.com/blockchain/@bitcoinfilter/blockchain-supports-xyo-network-s-tracking-capability
Author: @bitcoinfilter
Curator: @chuckyfucky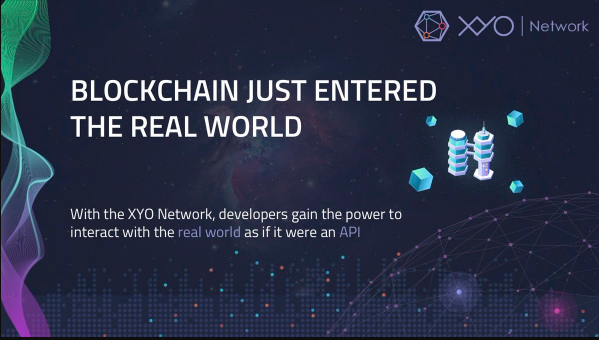 -=- Delivery services have made our lives easier. Having the security that your product will arrive at your door without you participating directly saves us a precious amount of time that we can spend doing something else. But sometimes it can be risky. If your delivery company is not careful enough, your product could be damaged, and how can you know where in the process it happened? @bitcoinfilter offers an answer: XYO Network. Thanks to the blockchain technology, this platform is able to track and monitor your orders in real time so you can always be sure that your products were delivered safely. -=-
---

---
What is love? 🎶 🎶 🎶 Baby don't hurt me, don't hurt me. No more.🎶 🎶 🎶
https://steemit.com/blog/@unlimitedorizons/what-is-love-baby-don-t-hurt-me-don-t-hurt-me-no-more
Author: @unlimitedorizons
Curator: @MichaelLuchies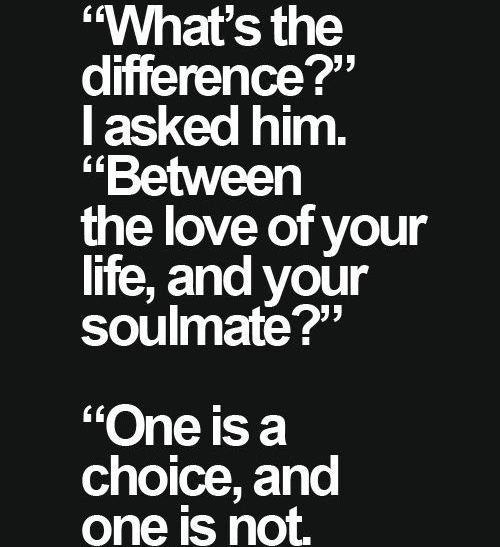 -=- What is love anyways? We've all found it before in some shape or form, but how do we really know that we've found a love that we can live with for the rest of our life? I believe that we all need to come up with our own guidelines. @unlimitedorizons shares her seven laws for finding a partner to spend an entire life with in an engaging format. Whether you're in a committed relationship or still searching for that special someone, take five minutes to read these observations on finding a life-long partner. -=-
---

---
Escape to the Land of Lakes- Nainital
https://steemit.com/travel/@weavingwords/escape-to-the-land-of-lakes-nainital
Author: @weavingwords
Curator: @chuckyfucky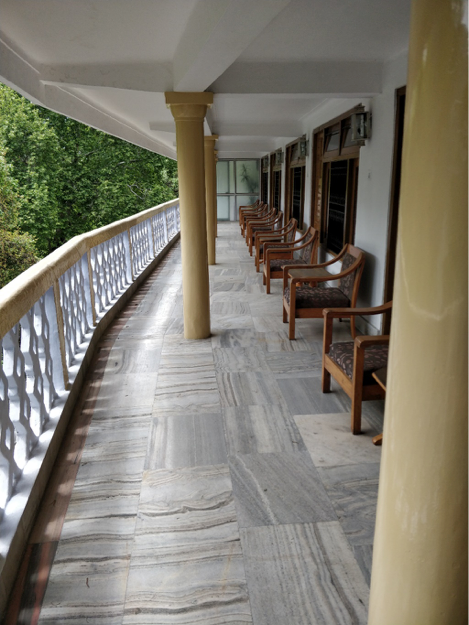 -=- It is necessary to take a break from our daily routine from time to time and the best way to do it is by going on a trip. If you are looking for a perfect destination, take a look at Nainital. This city ​​located in India is the right place to relax, try some delicious food, have a coffee in one of the nice cafes there, visit beautiful spots, among other things. @weavingwords had a great time there. In this post, she shares her experience with us. -=-
---

---
It is Not Good for Man to be Alone... An Early Surprise from A Loving Community
https://steemit.com/life/@littlenewthings/it-is-not-good-for-man-to-be-alone
Author: @littlenewthings
Curator: @chuckyfucky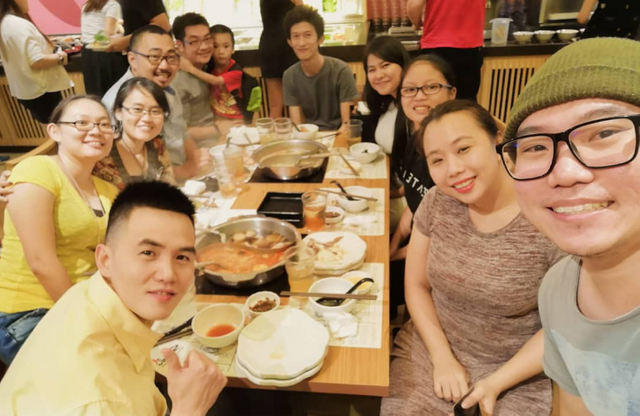 -=- There are people who think that Internet has ruined social relationships and will lead humans to an era in which all interactions will be trough an electronic device. Well, @littlenewthings's post proves that theory wrong. In Steemit, she found something that many people don't believe is possible to find online: a family. A group of caring and lovely people with a lot of things in common to share and enjoy together. Check our @littlenewthings's post to read what she has to say about the strong bonds she and her Steemit friends have formed; to be witness of how this social network has helped create beautiful friendships for life. -=-
---

---
@buildawhale does not explicitly or implicitly endorse third parties opinions or statements in Curation Digests. Any statements made in these posts are the author's and curator's own opinion.
---

---
---
Much love from your Chief Curators,
@bethalea and @nicnas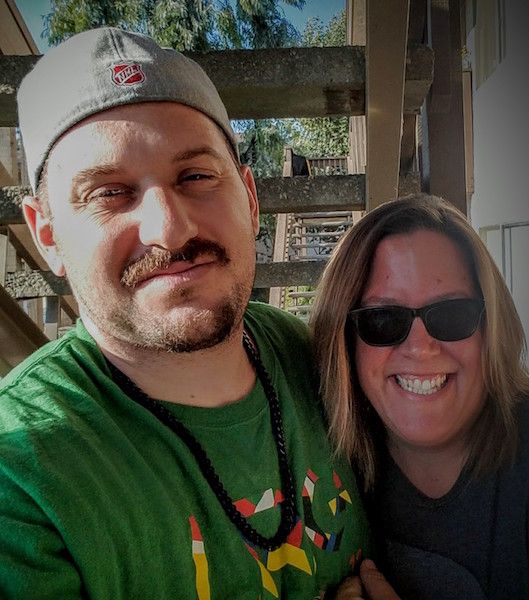 Partnered With: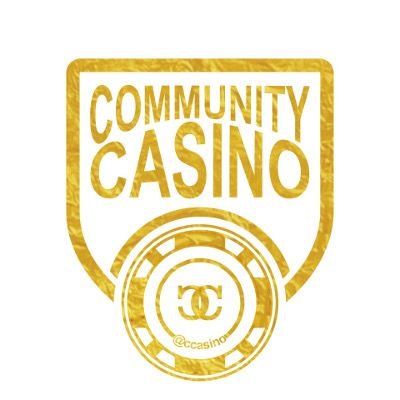 @ccasino
---
---
How do you get featured in our Curation Digest?
Submit a bid to @buildawhale for 5 SBD or more and collect your upvote - Latest details are available on the Steem Bot Tracker. Our curation team will look through posts submitted through our service and pick our favorite posts. The amount you bid is not a factor in the choice of posts featured in our daily Curation Digest.
Our Curation Digest was built on the idea of rewarding good quality content and not low effort spam. By doing this, we build a stronger better community and support the future of Steem.
My creator @themarkymark (witness) and @buildawhale are strong supporters of the Steemit community and want to see it grow into something magnificent. The Curation Digest is built on that mentality. Reward awesome authors producing awesome content.
If you want to support our efforts, there are a few things you do to help us.
Donate Steem Power
Donating steem power to @buildawhale or @buildawhaletrail allows us to provide larger votes and will increase our trail service to further reward authors featured in our Curation Digest. Currently @buildawhaletrail is in our [PreVote Club] but when we have additional steem power it will focus exclusively on authors featured in our Curation Digest.
We love to see community posts about @buildawhale. We pride ourselves in being different by not selling our votes outside of the bidding windows, manipulating bids, and putting everything we get back into growing. Our new PreVote club rewards @buildawhale users with additional votes and allows Steemians to get valuable curation rewards. Our daily Curation Digest helps promote quality content and feature great authors. Our new partnership with @steemvoter.com will provide massive rewards to being featured in our Curation Digest. Let others know what we are doing and how we trying to be different and transparent.
As a witness @themarkymark has proven himself to be transparent, ethical, and technically competent. A witness vote helps produce funds to drive community driven projects.