I've been thinking a bit about story structure lately.
---
Why do I have so little desire to sit down to a typical movie or TV show, or to open up a novel?
Do you feel the same way?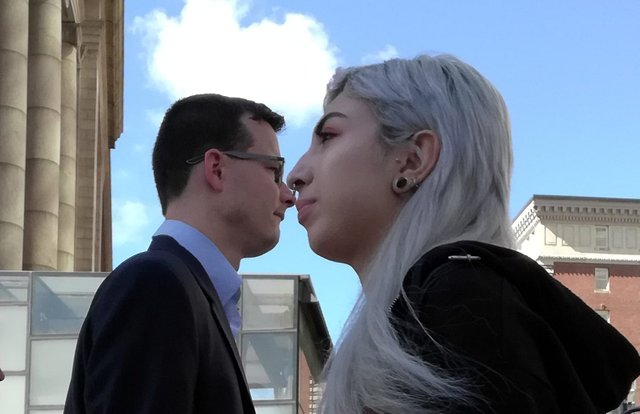 You know the story-structures I'm talking about. You probably studied them in high school English classes.
Introduction. Conflict. Rising action. Climax. Denouement.
Sure, there are variations. Kurt Vonnegut made a nice presentation on the shapes of stories where he talks about a few of them.
For the most part, stories are built around people getting into trouble and then finding a way out of it. Put your protagonist up a tree and start throwing rocks at him. That sort of thing.
But as I get older, and get busier, I have less time to spend on "entertainment" or "culture" or whatever you want to call it. The last thing I want when I sit down for a bit of relaxation is to be taken on a roller-coaster ride.
Open up a Lee Child novel, say.
I'll use him as an example since I think his talent actually is remarkable, and he has a style that stands out among drugstore thriller best-sellers. He pumps out a title a year and has mastered the art of producing something that's the same, but different, to entertain his fans.
His protagonist, Jack Reacher, will stumble into a situation where something is horribly wrong. Reacher's a good guy, so he's going to fix it, whatever the personal cost and risk. People try to kill him. He uses intelligence and violence to eliminate them. Somewhere along the way he gets laid, but it's really just ancillary to the rising waves of tension and anticipation. Then there's some explosions, and justice is served.
He's a master of the short chapter with the cliffhanger ending. Fine, I'll just read one more, you think, at 2:00 A.M. There's a visceral reaction in the body. You are, in a word, thrilled.
It's a fine trick to play with marks of ink on paper.
But here's the thing. After I've finished one of his books (at 3:00 A.M., say, or 4:00) I don't feel so much thrilled as manipulated.
It feels like I've been pulled through another appointment, in a life that's already over-scheduled. Reading a thriller is like going to the dentist. You get through it and then you think, well, my teeth are nice and shiny, but I'm an hour older and my gums hurt. But you kind of knew that was going to happen when you went in. And you paid for it. So you think, that was fine.
Movies feel the same way. When I log onto Netflix and scroll through all those offerings - high stakes drama, saving the world from aliens, surviving some eldritch horror, solving some mystery - all I feel is a sense of anxious despair. I know the roller-coaster of emotions they're built to put me through. I know the narrative techniques that'll be used, not to mention the slathering of music laid on thick to remind me what to feel in every scene.
And I think, Why put myself through that, AGAIN?
So, increasingly, we turn to documentaries for relaxation. Or I head over to YouTube and look for someone doing something ordinary - or something that's ordinary for them, but which is different enough from my own life to be mildly interesting.
The Wife loves gardening shows where people wander through their yards and talk about their flowers. I'm a fan of videos where people who are good at their jobs perform them with skill. I can ride along with this pilot all day. It's just enough of a window into what might have been my life, but just the better parts of it, that it's relaxing.
There's a ton of videos of people in different parts of the world trying drinks and snacks from other parts of the world. No drama there. If we do want a little drama, maybe we'll go for one of those Russian dash-cam compilations, or a "bad day at work" collection just to remind ourselves that whatever we're going through, it ain't all that special.
Life's a mess for everyone. Ha ha, LOL, alright, let's move on.
The fact that there's so much other stuff out there must mean I'm not alone in my growing distaste for traditional story.
It seems like this is a significant shift. It's hard to imagine someone twenty years ago watching a the view from the bow of a cruise ship on a television screen for five hours, or the feed from a train trundling through Norway. In the days before we all carried HD video cameras in our pockets, it took a tremendous investment to film, edit, store, and share footage. Why would anyone do it if they didn't think they could get a good return on their investment? Of course media was going to rely on tried-and-true forms.
So maybe it's just taken an overwhelming abundance of media - and the ease-of-access to tools of production - to bring this shift about.
Or maybe it's porn.
---
Perhaps you've watched some of the stuff?
Pornography was perhaps the first "entertainment genre" (or whatever you want to call it) that abandoned narrative structure entirely. Even when it was made with expensive cameras and celluloid film, the plots were dispensed with so quickly that they immediately became a joke.
"Pizza delivery, mam."
You could say that porn has a narrative structure that doesn't demand plot. Or that the natural structure of stories (rising action, climax, ect.) already follows the arc of the sexual act so closely that any kind of plot is unnecessary. There's an awful lot of it out there that just kind of goes on and on (so I've been told).
It's not like people watch these things from beginning to end. (My understanding is) that people just jump around looking for a particularly good bit.
(This suggests another consideration in the changing way we consume media: the scrubber bar. Pornography must have been a lot different when you could only move forward or back by straining the motor in your VCR. Even the basest form of entertainment took a certain commitment that's lacking today.)
It's interesting how the term "porn" is applied to all sorts of non-sexual activities, now. *Food porn, landscape porn, knitting porn."
Porn used to refer to media that was meant to elicit a physical response from the viewer. That's changed. Now it just means unstructured video that people simultaneously enjoy and feel guilty about.
We feel guilty (at least in America - is it the same elsewhere?) if our actions aren't contributing towards something. Even in leisure, if we're not working towards some goal, we must be doing something dirty, right? We've worked so many long hours that it feels awkward to have leisure time at all.
Maybe this is another reason the traditional narrative has held on so long. God, it hurts to watch those characters suffer, but eventually there'll be a pay-off.
It doesn't help that we're taught to consume literature in schools where getting through a novel is an assignment, followed by a report and a grade. We're been conditioned to accept that stories are work. And as with most work, we expect to be paid when we're through. Why else would so many people suffer through the travesty of a high school education and then enroll in college for a degree in literature?
Is it any wonder there should be a dichotomy between stories we feel virtuous about consuming, and things we just take in for the sheer pleasure of it? Like the sorts of videos we just leave running in the background? Filmed experiences that feel like casual chats with friends? The shared experiences of video games? The false intimacy of recorded sexual congress?
I'm wondering what your experience is. And I'm especially interested in how people my age and older (I was born in 1976) differ from the younger crowd, who have spent their entire lives surrounded by these non-structured media narratives. Do you zoomers (??) feel the same vague sense of guilt for zoning out to hours of ASMR girls brushing their hair or eating peanut butter as we old folks do?
Do you think appetites for stories (and non-stories) are changing? And if they are, what does this mean for the future of storytelling?
---

---

---
Unless otherwise stated, photography is the work of the author. Feel free to copy, remix and share photographs from this post according to the terms of a Creative Commons Attribution Sharealike 4.0 International license.
Camera divider and signature illustration by @atopy.
If you'd like to read more, you can check out a categorized catalog of my posts on Steemit here.