Forget about Sabang for while. I would like to take you take another side of coastal people job. This sight is used to find along the shore. What kind of job should be called? Yes, net draggers. They usually do this job in the morning and in evening time. Mostly, this activity is always crowded by the people who want to buy the fresh fishes as well as to witness the style of the net dragger while dragging the net. It has been long preserved tradition where they rely the living on this activity.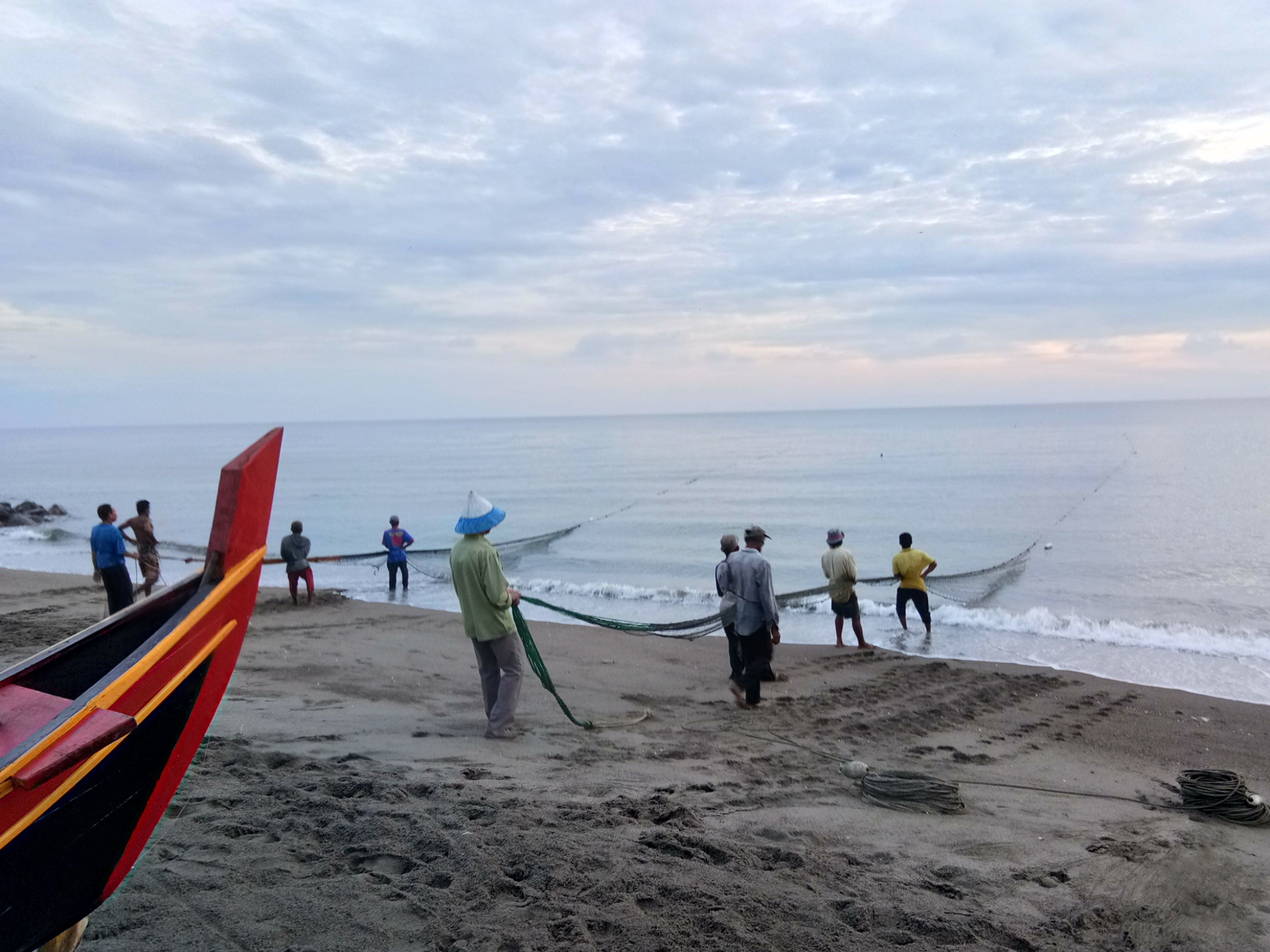 They tie the rope at their waist in order make the net dragable and it is done by a group of people. This activity has been included as Acheneness culture that is preserved from generation to generation, especially for the people who live at coastal teritory. For the net dragging, it usually need ten until sixteen persons, each of them hold designated position.
(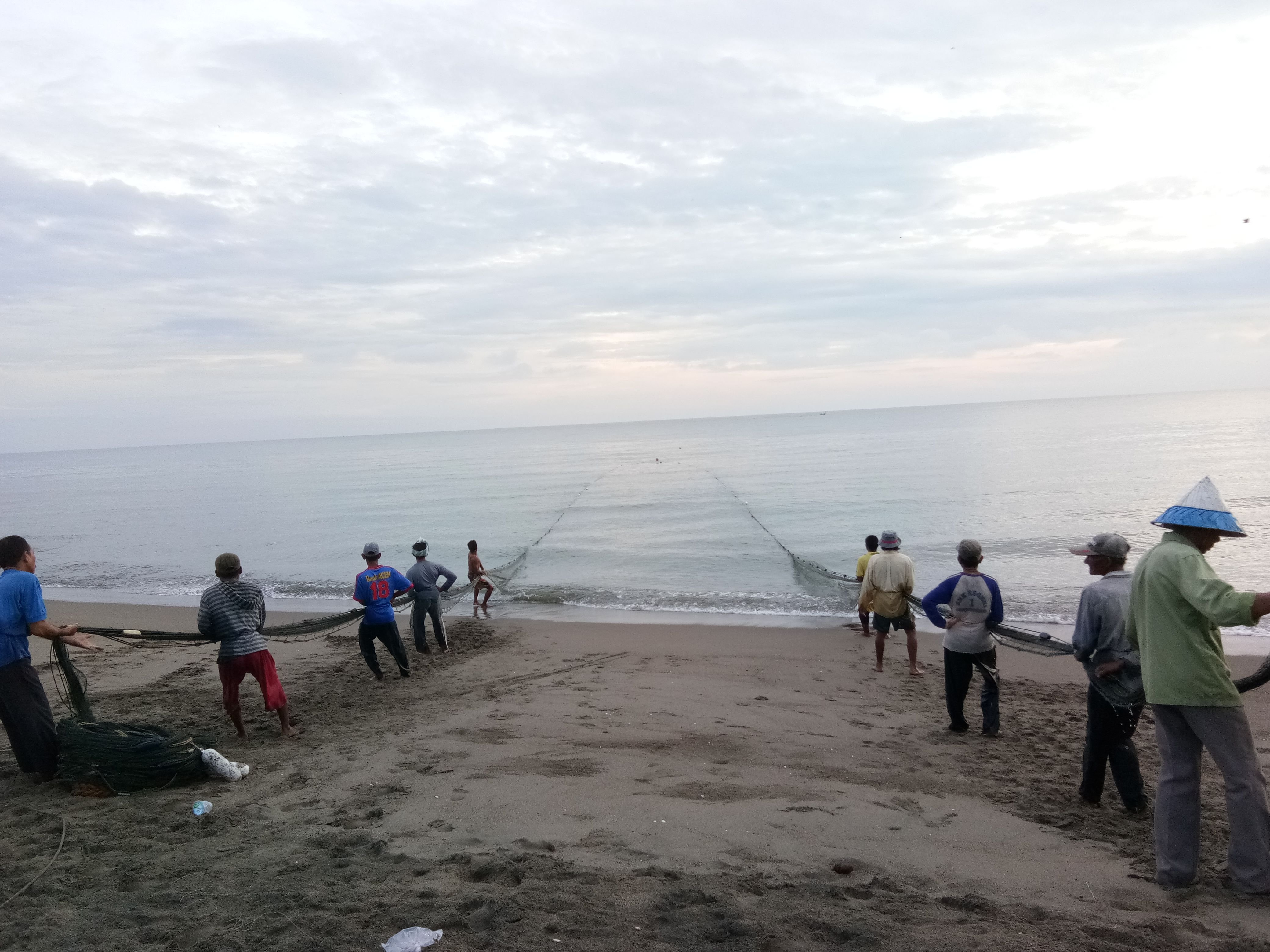 )
In Aceh is called "Tarek Pukat" has been becoming a popular activity and it has inspired to create an art of dance. Not only that, this activity also means the teamwork between the sailors, togetherness, and help one another. Interestedly, this activity must correlate with the same movement while dragging the net. The visitors who help them, they will get the share.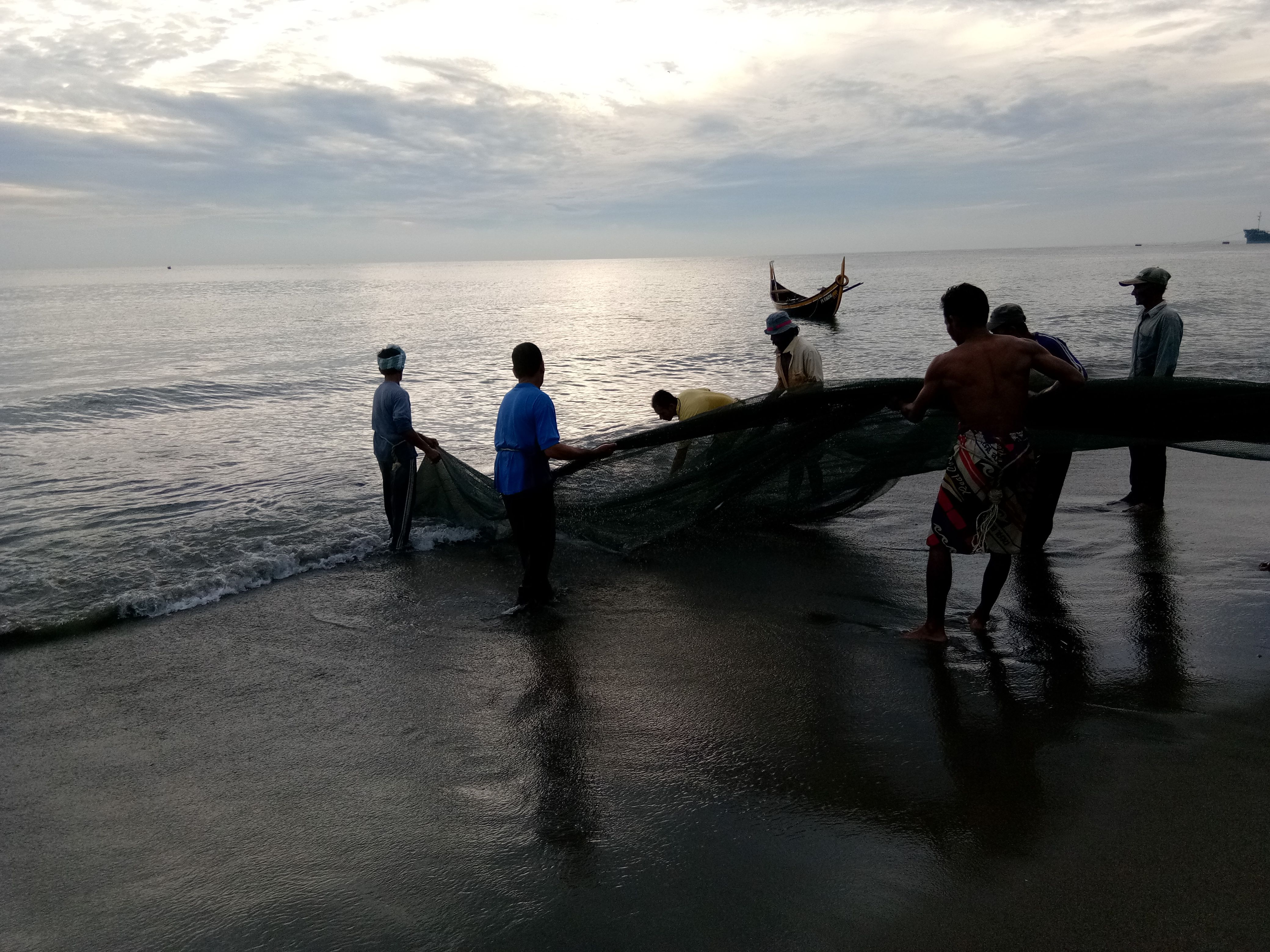 I used to spend time seeing this fishermen activity while waiting for their job done. It took hours to collect the fish that stuck in the net. When all set, people came to approach the net to see the little fishs are trying to release themselve from the trap. The dragger will then pick those fishes and put in the containers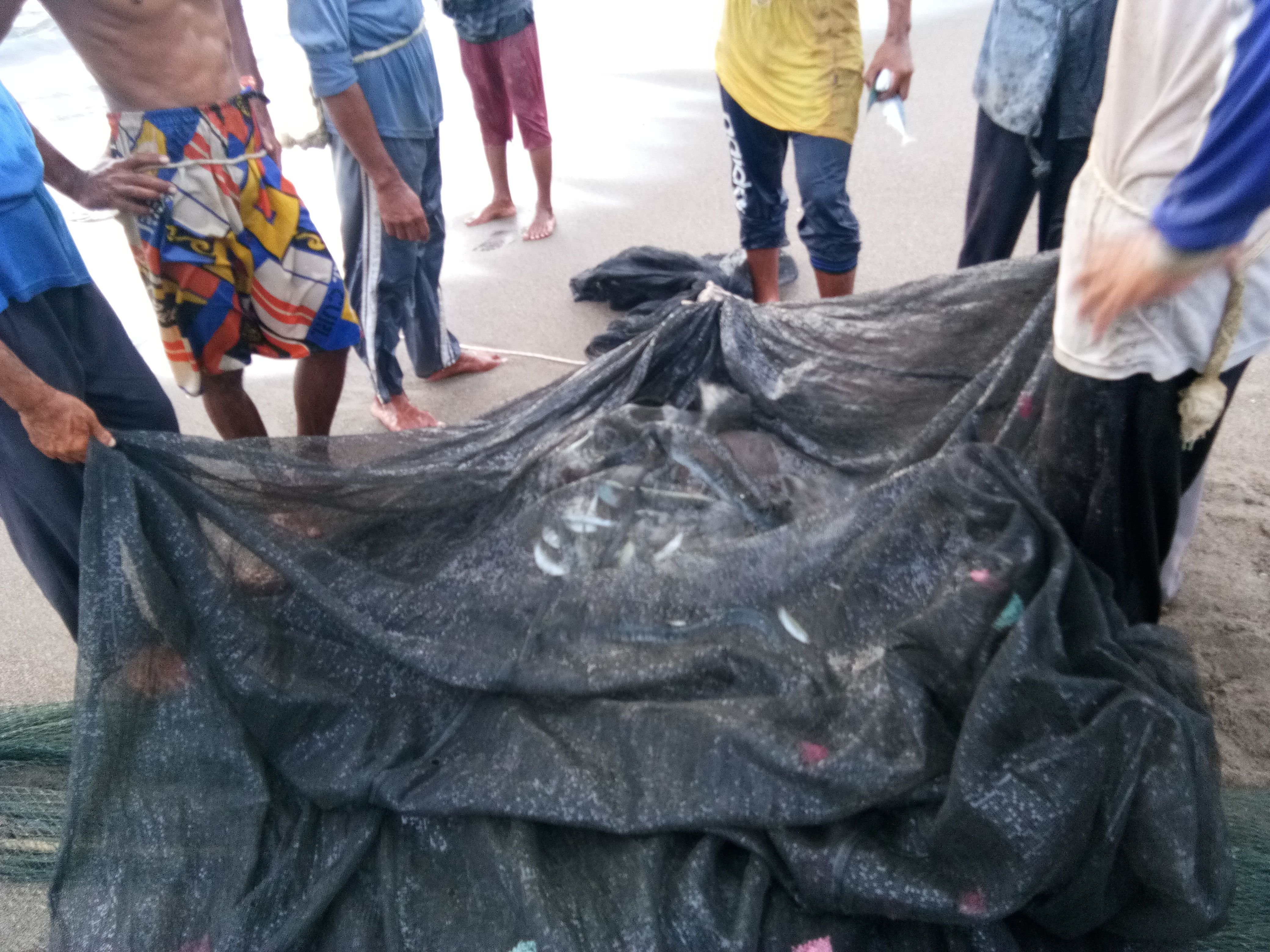 As you all can see, they are lucky this day, they get a lot of fishes to be sold and the rest will be shared to other draggers. Many believe that these fishes are fresh and have no any contamination with the chemical subtance. No wonder, why most people are willing to wait until their job done.