Cat Cat Village in Sapa
A week ago, I had a fun trip in Sapa.Cat Cat village is my favorite tourist place. Cat Cat Village is located on the Muong Hoa Valley, this is the village of the H'Mong people.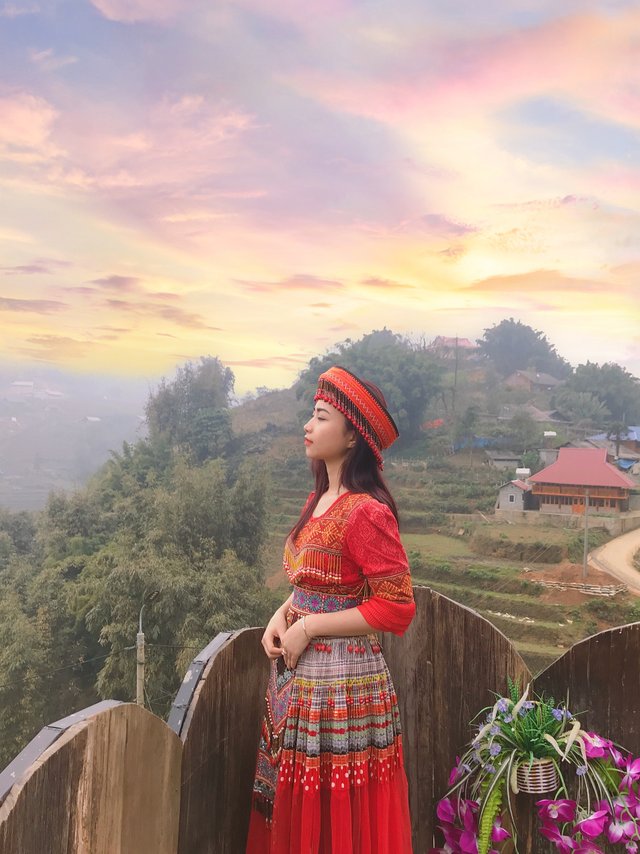 Cat Cat Village attracting tourists from all over the world for its distinctive customs and practices that have remained in the area. You need to pay VND 90,000 for a ticket to Cat Cat village. Price for a taxi from Sapa town to Cat Cat Village and vice versa is 100,000 VND . Also you should rent traditional costumes here, you will have the most beautiful photos.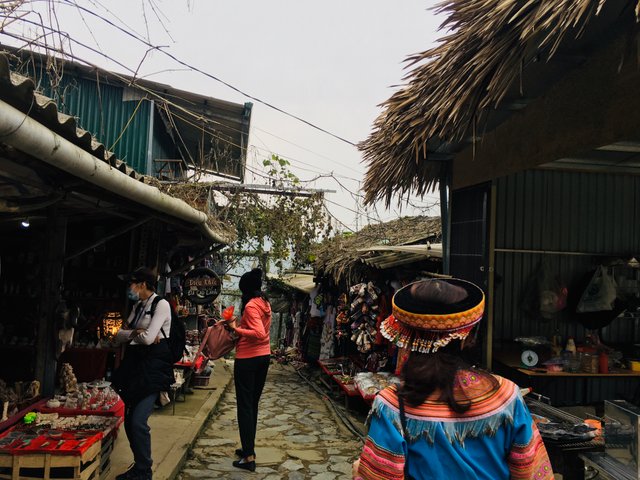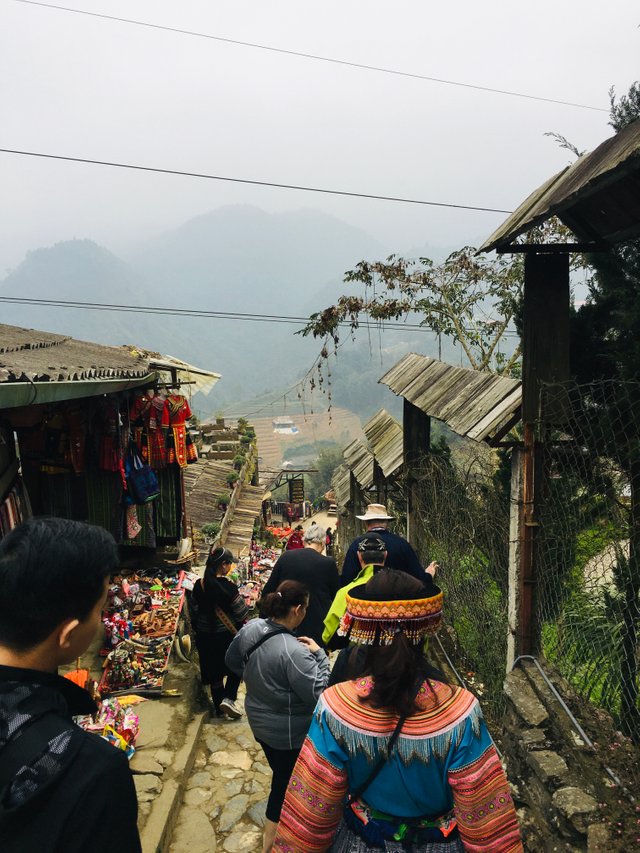 Cat Cat waterfall is one of the main attractions. Visiting Cat Cat village , will be impressed by the peacefully picturesque sceneries.
I have a favorite restaurant here. The restaurant is called "Cat Cat Riverside". I have reviewed this restaurant on Tasteem
Read more here :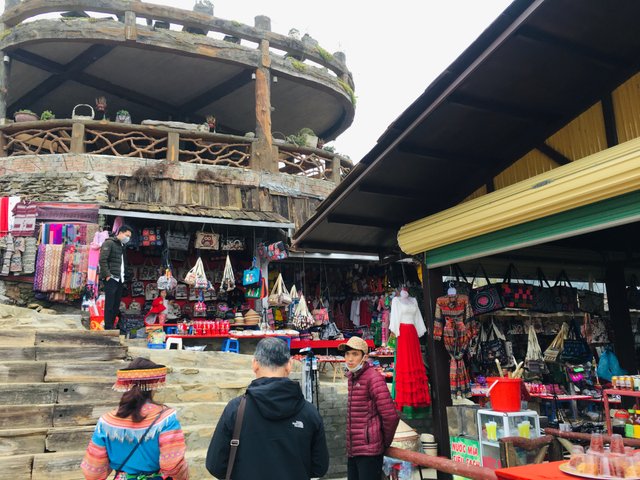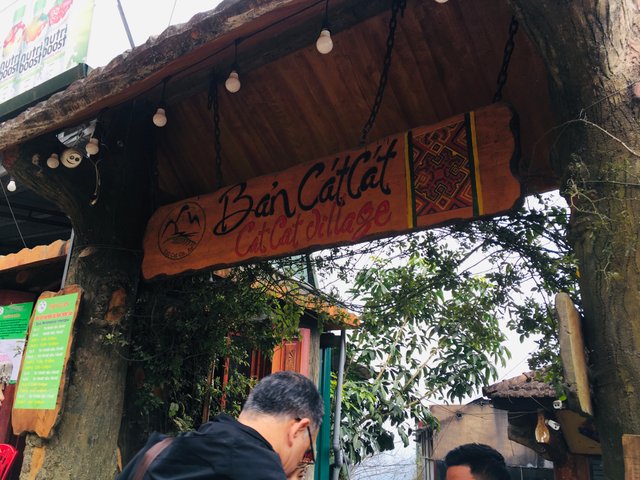 Shops dot both sides of the Cat Cat trail. The shop sells lovely and cute souvenirs made by H'mong people ( fresh food, handicrafts, clothes,..). The cost of an outfit is from VND 50,000 - VND 80,000 (including hat and skirt).
You will see women stitching colorful pieces of brocade, They are beautiful and hardworking girls, they have strong brown skin and skillful hands. The H'mong people speak English well because they interact and talk to foreign tourists when they are young. when you hike through mountains , you will see wonderful picture of rice paddies, water fall, scenes that represent rural Vietnam. You will feel comfortable and relaxed, the atmosphere here is fresh, the sky is clear, food is safe without chemicals.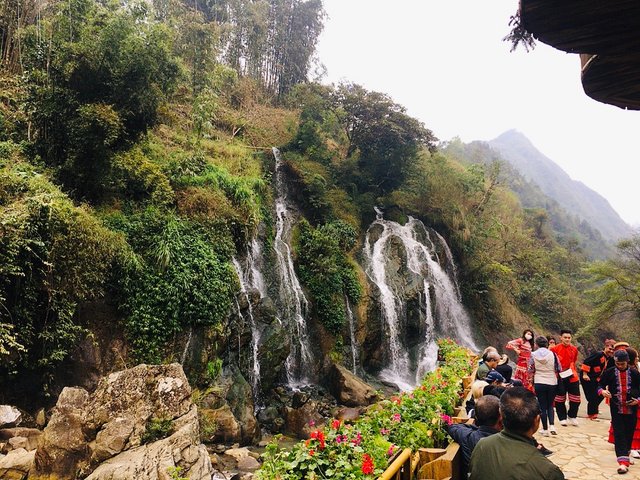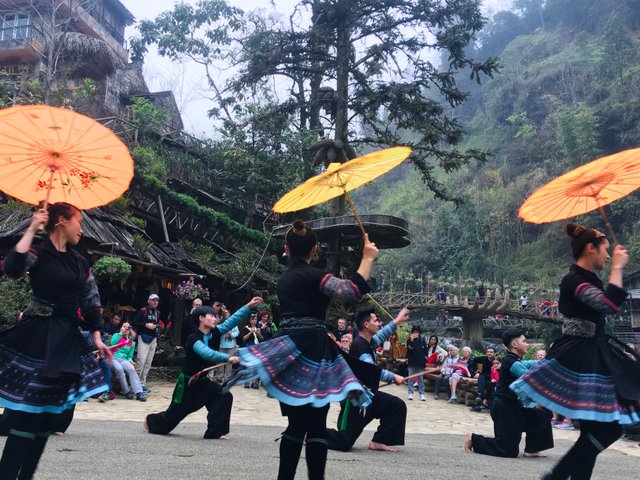 ####Review and photo by @a-alice
Thanks for reading ❤️