Cat Cat Riverside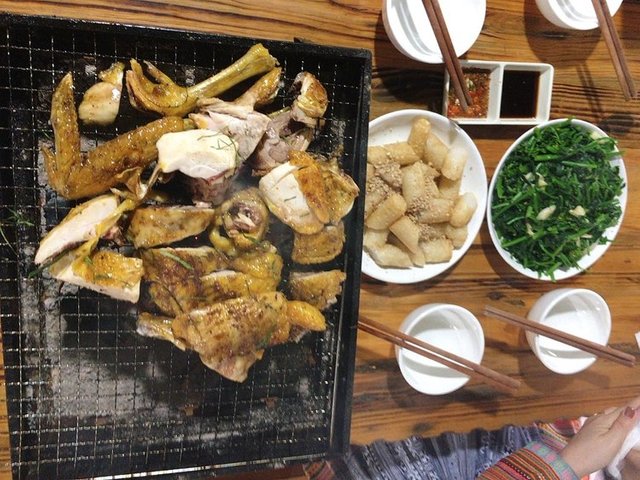 Today I will write an article about food and travel. In the article, I will introduce more about the culture of Sapa and its culinary specialties.
I visited Cat Cat village. Cat Cat is a lovely village with peaceful views and distinctive customs and practices of the H'Mong ethnic tribe. Cat Cat Village is not free to enter. You will come across a ticket center for Cat Cat Village. You need to pay VND 90,000 (USD4) / 1 person...
especially, this place also preserves the unique culture of H'mong people, one of the ethnic minorities in the ethnic communities of Vietnam. We have to buy 2 packs of candy and donated to H'mong children. Those are 2-6 year olds who always follow you and demand candy. H'mong people speak English very good, although they are still young, they can speak 3 types of languages: H'mong, Vietnamese and English. Because they have been tour guides for foreigners since childhood.
This is a H'mong costume. dress costumes of the Hmong is very colorful and diversity with many brightly patterned different embroidery motif. Me and my mom rented it at a store. There are about 10 H'mong ethnic costume rental shops here. The cost of an outfit is from VND 50,000 - VND 80,000 (including hat and skirt).. I like all of these outfits however I chose a red dress.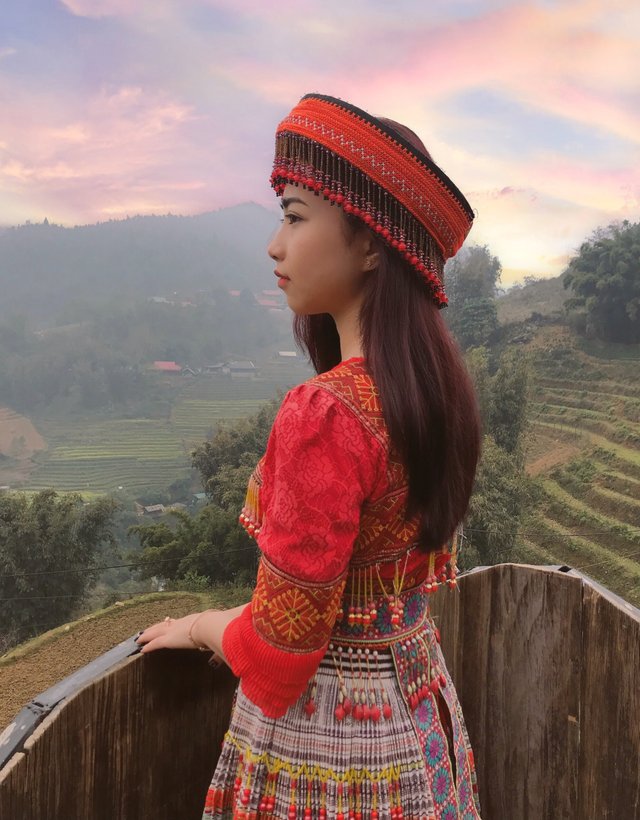 Hahaa because this outfit made me stand out from the crowd. There is a beautiful restaurant in Cat Cat village, bringing all the culture of H'mong people. This is also the restaurant that I would recommend today. I want to talk about a restaurant:"Great view, good food, nice host"
Restaurant scenery
This is the path to the Cat Cat Riverside restaurant..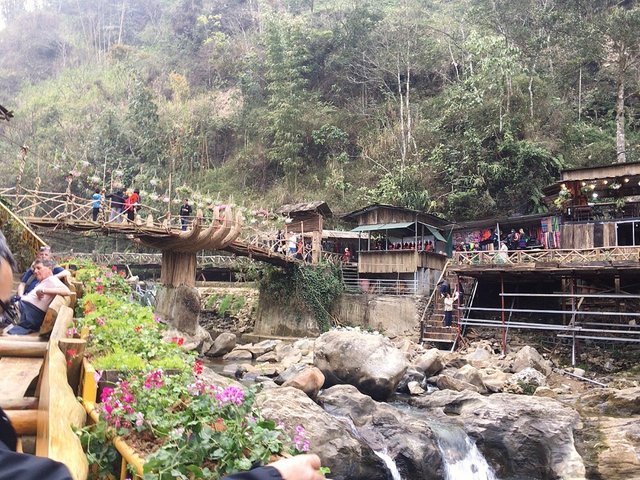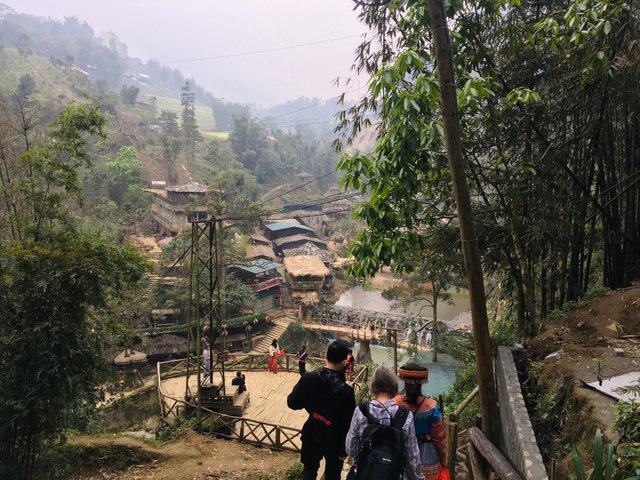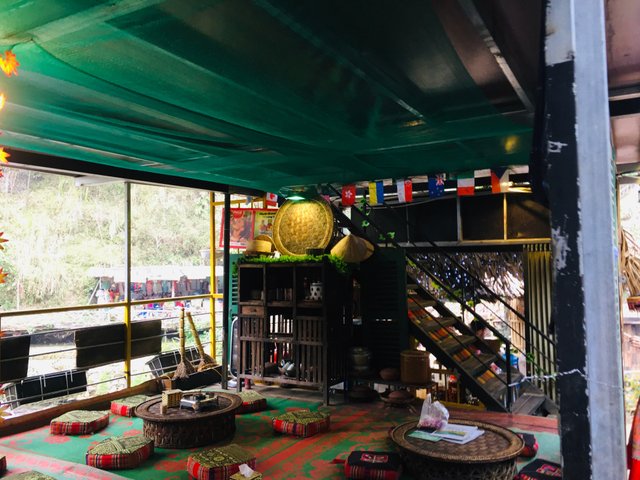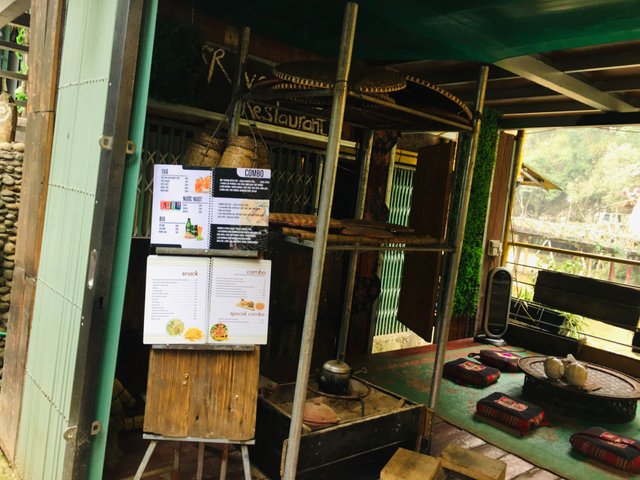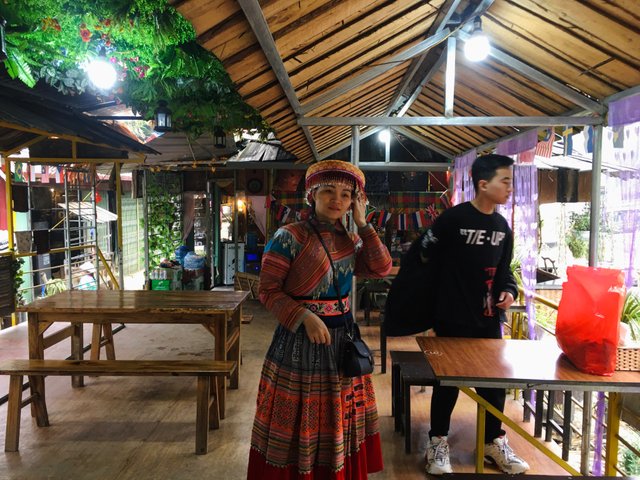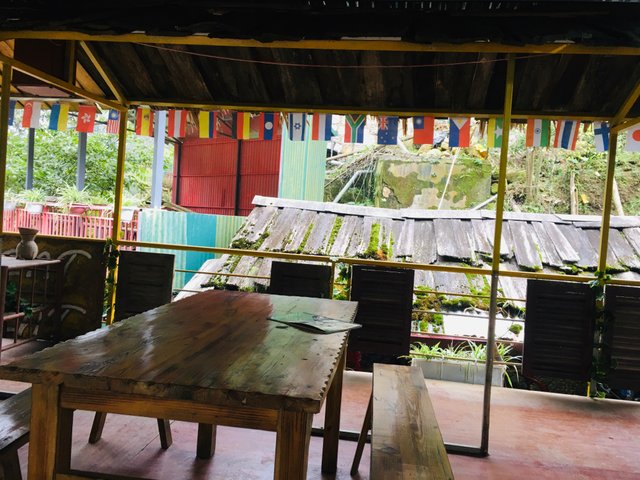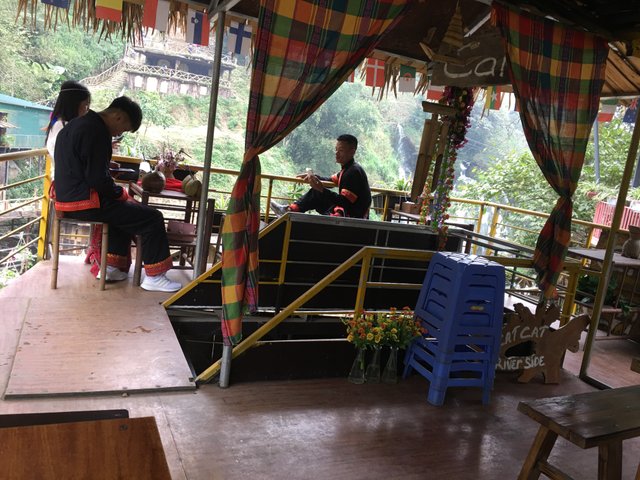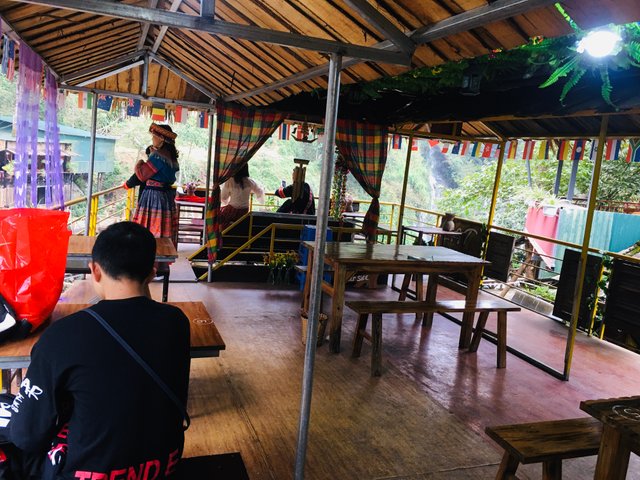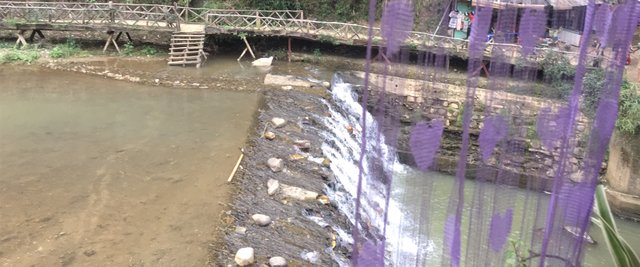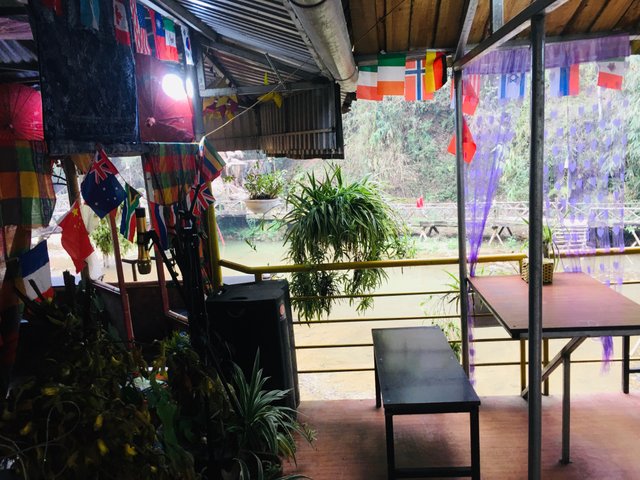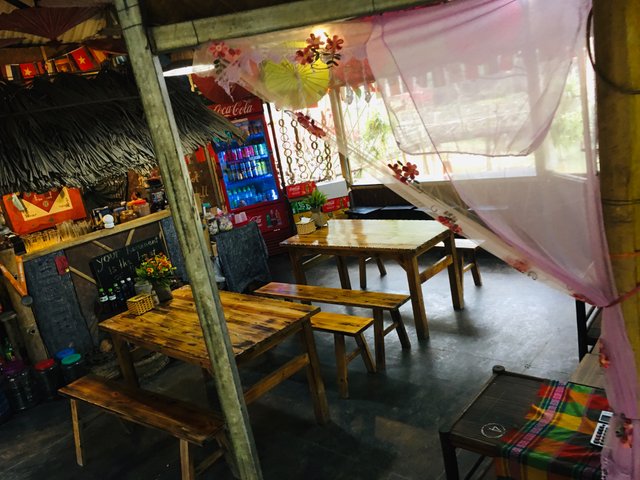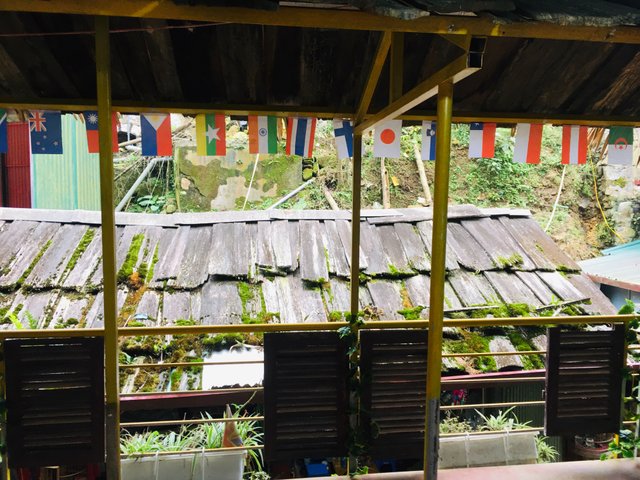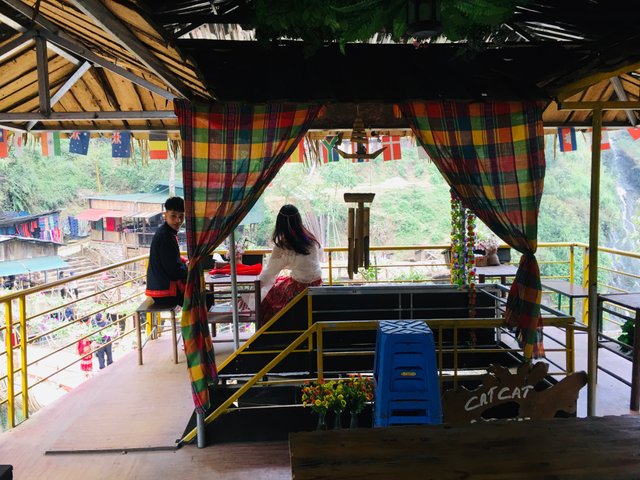 It was a restaurant with waterfalls and mountains around it. Right next to the Cat Cat waterfall overlooking the bridge and the water mills, where you sit outside enjoying the wonderful scenery.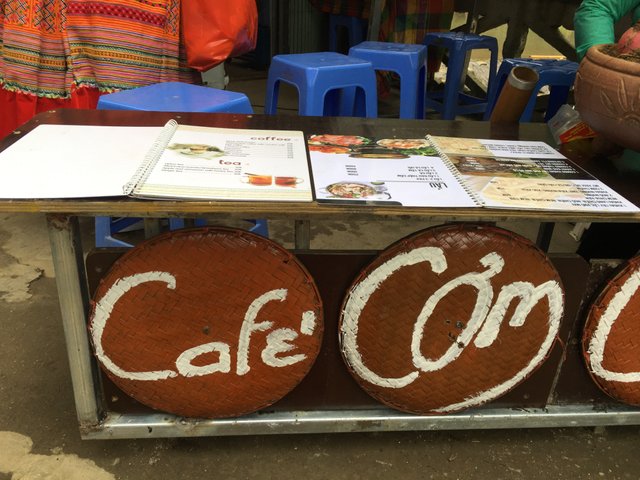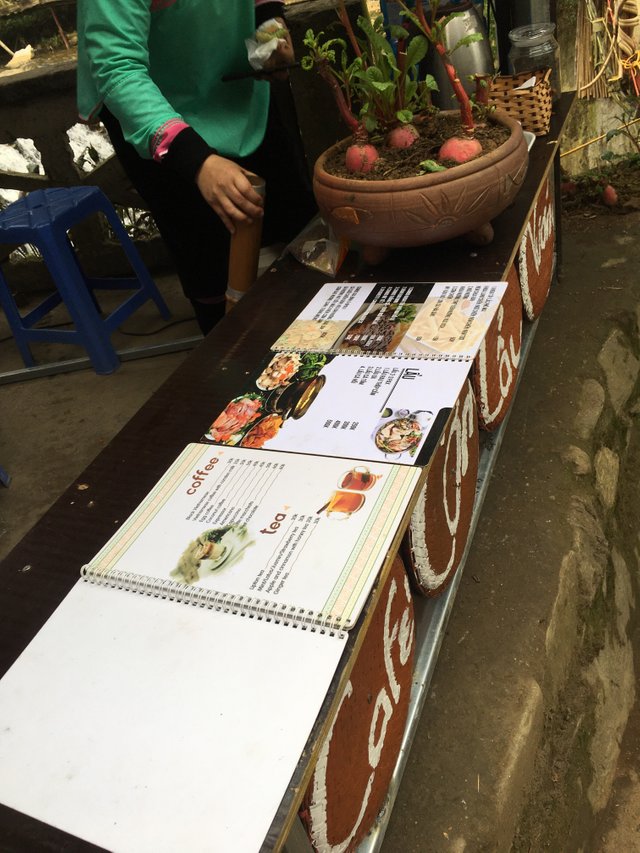 We took some time to savour this picture perfect views here! , Restaurant is small but pretty restaurant has all the local specialties.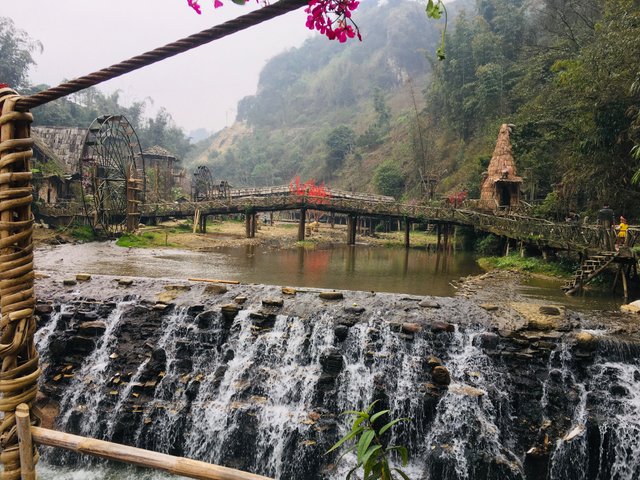 ——————————————
My Younger Brother
————————
————————-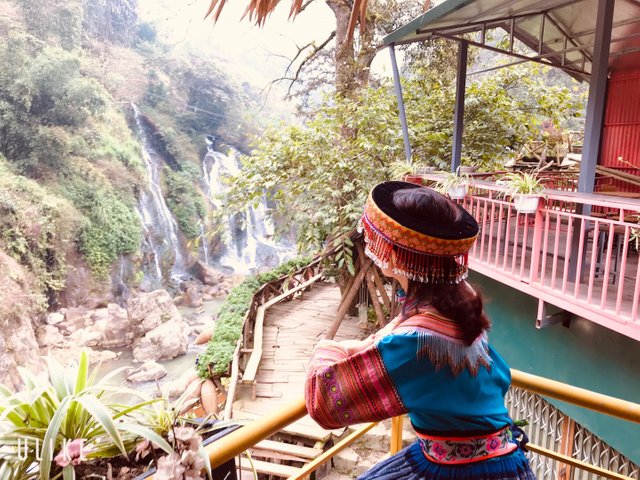 My Mother
————————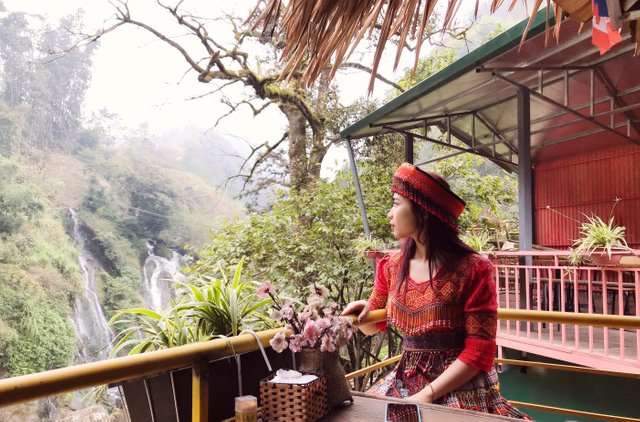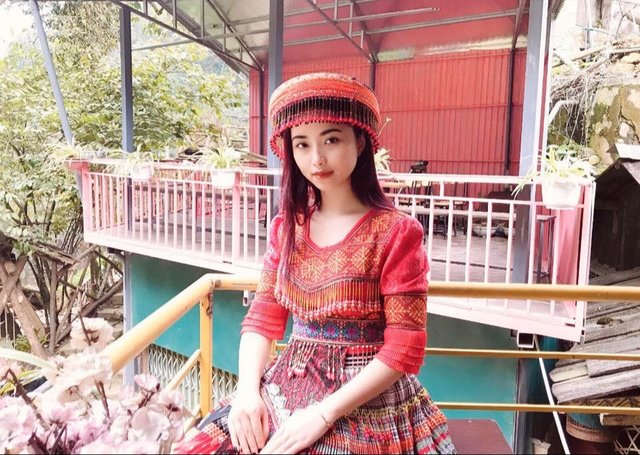 And me @a-alice
—————————-
Cat Cat Riverside is a great place to visit !! And the ambiance was so cozy and relaxing!
Ordinary restaurant decoration
with corn, banana flower, lanterns, brocade fabric , that's the image of rural Vietnam.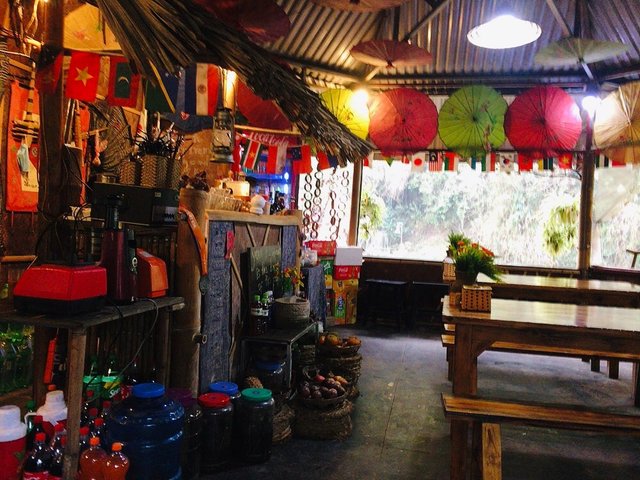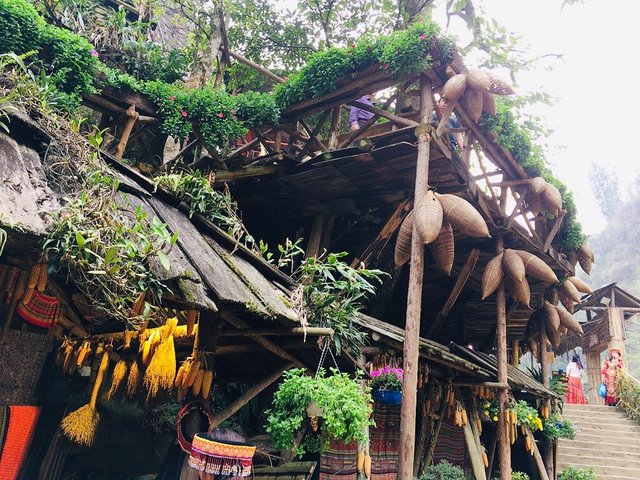 About Food
The food is delicious and not expensive. yesterday I wrote a review about street BBQ, the total payment for that meal was VND 400,000. Yes! And now I just pay 425,000 VND for this meal! unbelievable! The view of the restaurant is so beautiful, the food is too much and too cheap !!! I want to go back to Cat Cat Riverside restaurant again.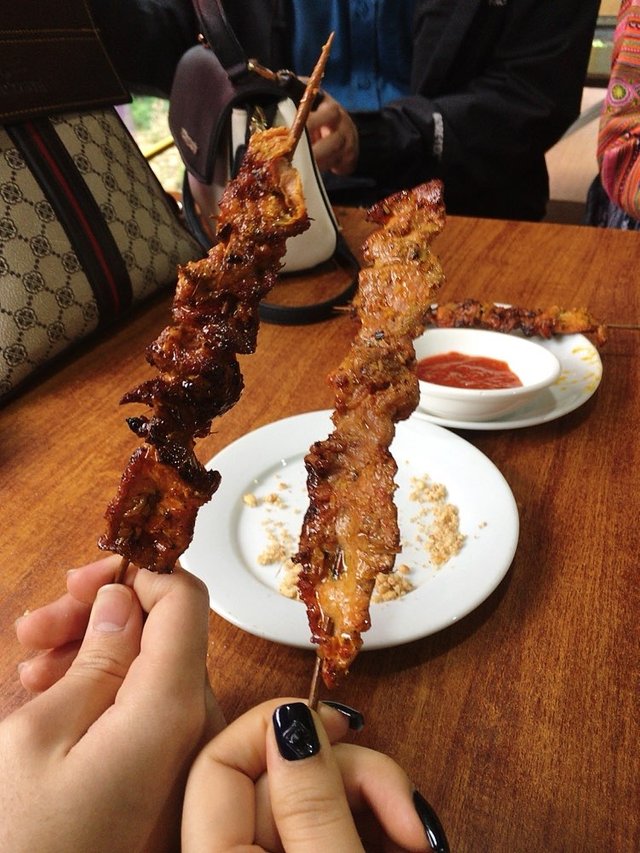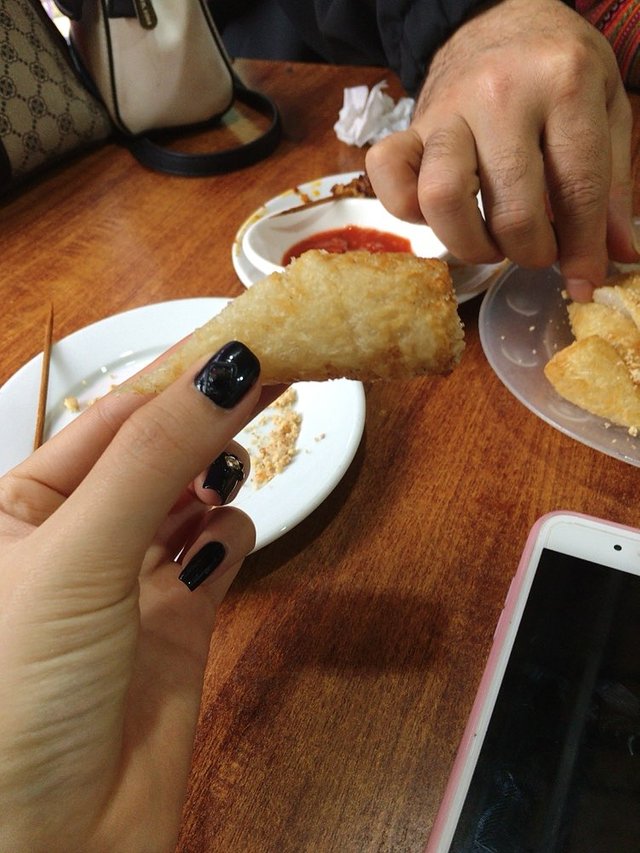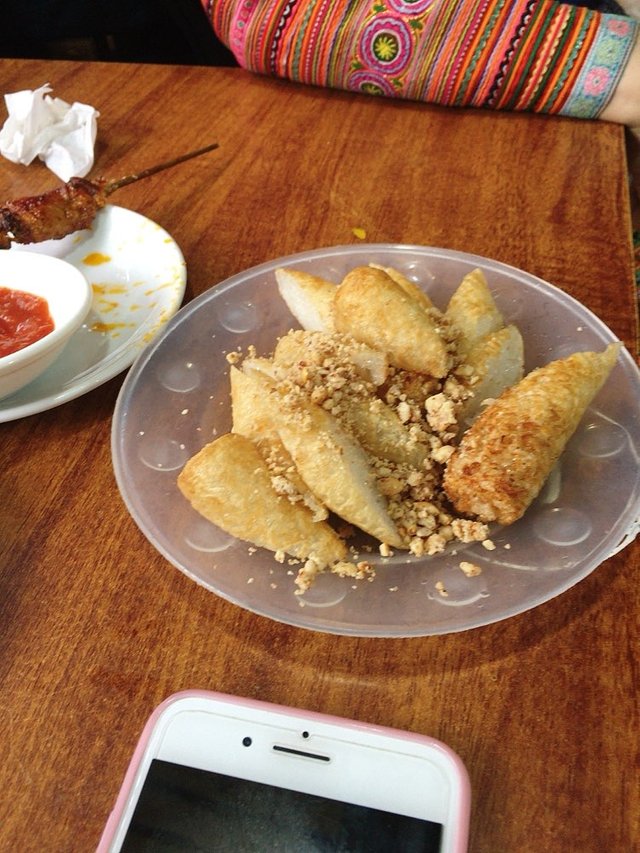 Initially, we only ordered 2 tubes of Lam rice and 3 skewers of barbecue.
Later, we realized: The restaurant has very good food. we decide ordered 4 tubes of Lam rice, 1 grilled chicken, 1 plate of mountain vegetables (this is a specialty of Sapa, this vegetable is grown by H'mong people).. everything was fresh and tasteful!!!!
We move our seats, we want to choose a bigger table, enough to hold charcoal.
When the coals are ready, Put the chicken on the grill!!
Grilled chicken mountain flavor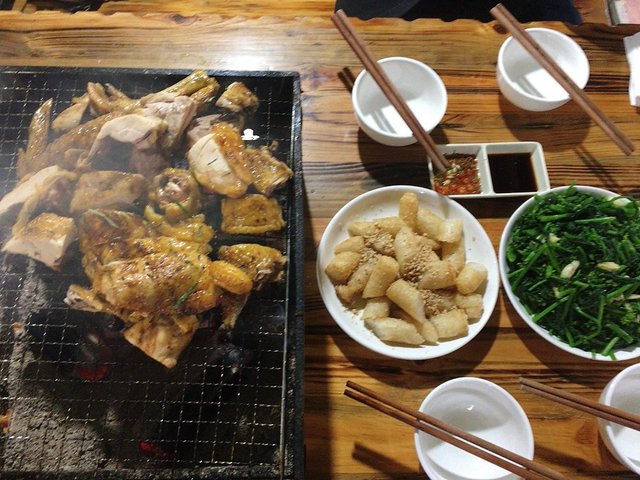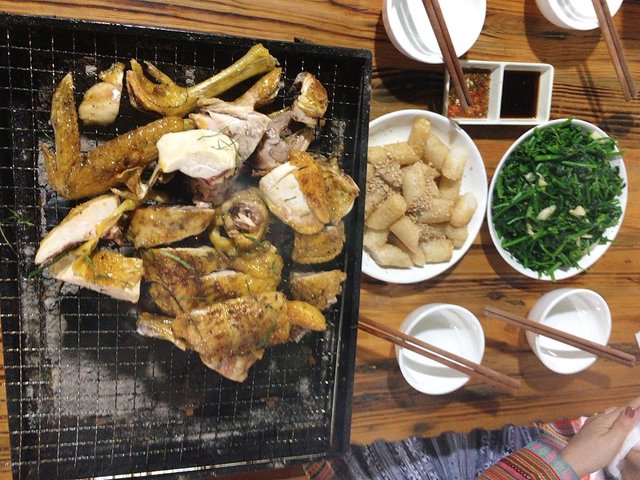 They offer great grilled chicken which is one of the best in Sapa. Grilled Chicken Breast is the perfect meal! Grilled Chicken is one of our favorite meals !!🤣🤣Grilled chicken has the taste of honey, hahaa is exactly the taste of mountain chicken!
Lam Rice (rice in bamboo tube)
Bamboo -tube rice is a Vietnamese rice dish found in the Northwest Mountainous area ( including Sapa) .. Lam rice - slight scent of bamboo and coconut.
Lam rice to eat with roasted sesame and salt! Lam Rice is not only a favorite food, it's considered as the soul of ethnic group, of unspoiled mountains...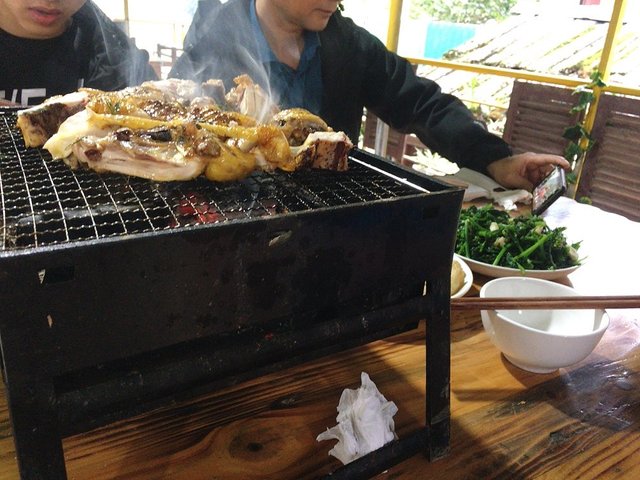 "Cai H'mong or Cai Mèo" vegetable
There are many kinds of "Cai H'mong" , such as the stems of garlic, cabbage, kohlrabi,..
This dish is fried "Cai H'mong" with garlic, very easy to eat. " Cai H'mong" are delicious and crunchy. This is the main vegetable in daily meals of people in highland Sapa.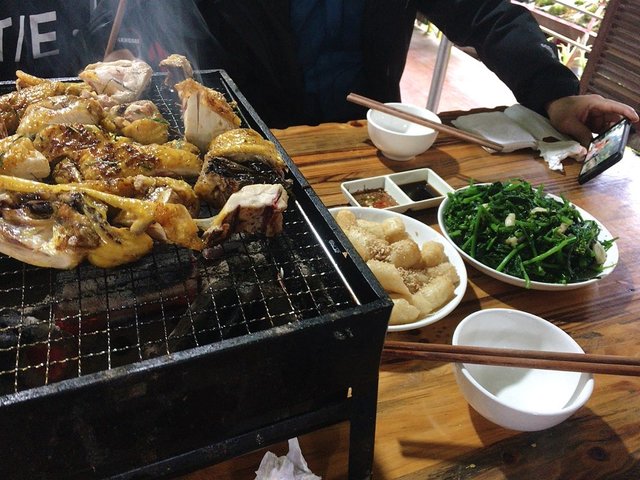 About service
So, if you travel to Sapa and Cat Cat village, come and eat at this restaurant! If you're around, drop by and check this place out!!
I believe you will be surprised and want to come back here (like me)
Hahaaa !!! All restaurant owners in Sapa speak English very well, so don't worry. They can offer tourists advice ! It is worth the travel!!!!
The owner is friendly, she introduces us to H'mong specialties and H'mong culture.
The staff's also really friendly and kind.
We all enjoyed it and would love to go back.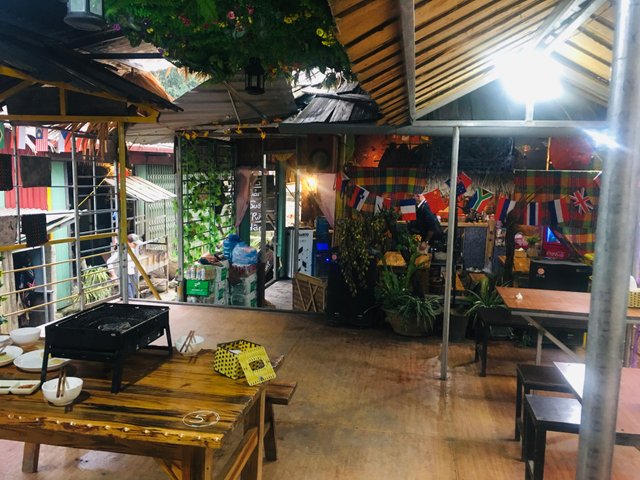 Highly recommended !!!!😘
Review and photo by @a-alice
Thanks for reading 🥰
---
Restaurant Information

Cat Cat Riverside



San Sả Hồ, Sa Pa, Lao Cai, Vietnam
---
Cat Cat Riverside
This post participated in the Tasteem contest BBQ & Burgers