Trading the Inside Bar Breakout Strategy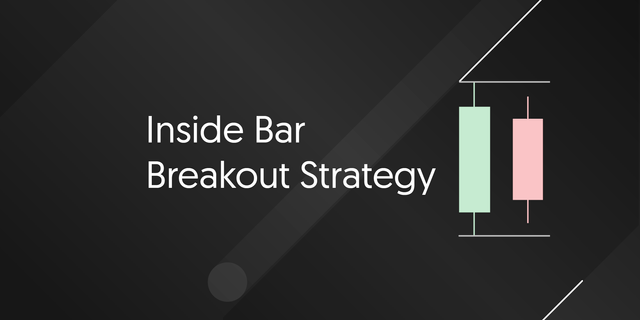 Trading markets by using candlestick formations is a popular approach among crypto traders. In the trading process, we often look for logical and profitable trading opportunities. In this blog post we take a closer look at a popular candlestick formation, called the Inside Bar Breakout pattern.
Structure of Inside Breakout pattern
By definition, an Inside Bar Breakout pattern consists of two bars where the inside bar is smaller within the high to low range of the prior bar, i.e. the high is lower than the high of the previous bar, while the low is higher than the previous bar's low.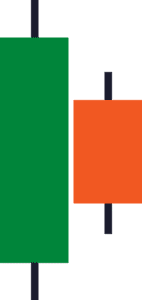 As mentioned, the bar on the right is called the inside bar while the first bar is often referred to as "mother bar". For this reason, you will often see traders referring to these two bars as "mb" and "ib". The mother bar can be either bullish(green) or bearish(red).
As a general rule of thumb, the mother bar should be bigger than the inside bar. In case you can't judge if there is a difference between the two bars, as their size is similar, it is best to stay away from such formation. It is crucial for the validation of this formation that the inside bar is formed completely inside the shadow of the mother bar.
Given the structure of this formation on higher time frames e.g. daily/weekly/monthly, usually it looks like a triangle on the lower time frames. As the triangle is defined as a consolidation pattern, the Inside Bar signals the market is consolidating after a volatile day, week, or month, depending on which time frame you spotted this formation. Following every consolidation, a strong move occurs in one direction. This pattern works best on higher time frames, a 4-hour chart or higher.
The Inside Bar Formation signals indecision amongst traders as market participants hesitate to move higher than the previous bar's high and vice versa. In general, the Inside Bar Formation can be both a reversal and a continuation pattern. In most cases, this pattern occurs as a continuation formation.
Read more about this Trading patter here