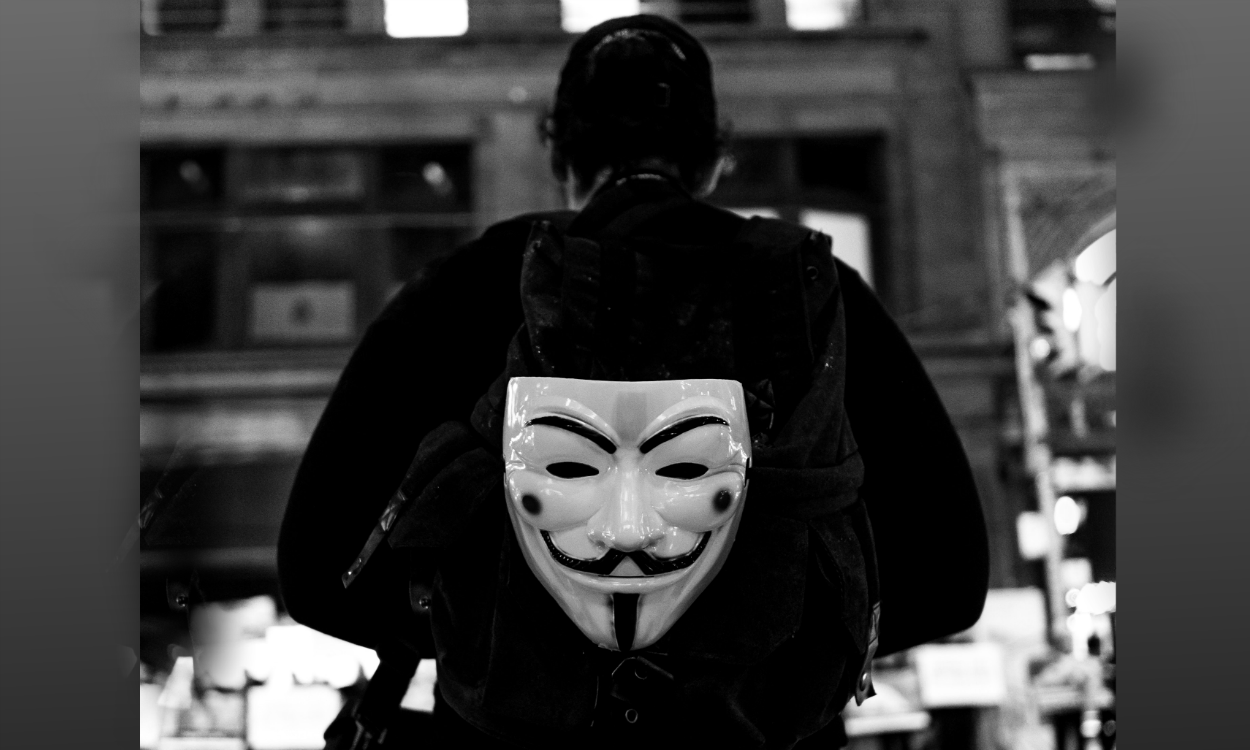 In the days before social media, and indeed before the internet, bigotry, hatred and racism existed. However it was packaged in a different way, before the internet it was perhaps possible to live your whole life and never experience serious bigotry.
Then along came the world wide web, and social media, and with that came the concept of digital anonymity, and thus the internet troll was born.
Before I continue, this next musing has been inspired by Jay Bozz, aka @bozz, for his (hers?) comment on my article; *Making Good Better By Understanding Hate*. For this reason the comment has won one of the start prizes of 5 Steem in; The Great Steem Giveaway.
I see You, You See Me
My childhood was spent on a housing estate (project) in North London in the 1970s and 80s. At the time, it is not that difficult to argue that England had less tolerant attitudes towards racial issues back then.
Not only that, many things that are considered racist today, were not then. This was reflected in the popular media of the time.
For instance we had a show here called; Love Thy Neighbour, a situation comedy whereby a white family had to come to terms with an Indian family moving in next door to them, the program was littered with language, that is deemed wholly unacceptable today.
However even then, people weren't racist to your face in the same way somebody might be towards you today, whilst you're online.
Enter The Digital Ghosts
Clearly anonymity is empowering, for instance, if you are asked to fill out an appraisal questionnaire at work; you are far less likely to say exactly what you think of your boss and working environment if it isn't anonymous.
So too might a person be emboldened to voice an opinion that may be construed as bigoted or racist, when they are covered by a digital cloak concealing whom they are to the world.
There is a difference of course between an opinion you hold that is unpopular and is perhaps is debatable whether it is racist or not, to one that is obviously so.
This for me is the subtle difference between the commentator and the troll, one is trying to be reasonable, the other is not.
All Cloaks Are Not Equal
If you've ever read far enough down the comment section on a Youtube video, you would probably have read some pretty vile stuff.
Or maybe you've been hanging out watching a live Youtube stream and had the comment section open to the right of the video, and seen Nazi symbols and celebration of genocide.
I believe people do this because most Youtube accounts are not linked to real world profiles.
Many people can't even be bothered to put intelligible names in their Youtube profiles, preferring instead a sequence of random numbers and letters, that make it look like they have just mashed their fingers into the keyboard at random when originally asked for a username.
Steem A New Paradigm
With Facebook came a new type of social media, a syntax was created which required and encouraged people to use their real identities.
Suddenly we were out there, front and centre, showing who we really were, complete with family photos and geographical locations.
It seemed that Zuckerberg and co had recreated live social situations in which people were wary to cause offence.
However since the artificially intelligent learning algorithm has created silos of agreement for us to inhabit, there is a lot less chance of causing offence on Facebook.
Twitter too has some of the problems Youtube has, however it sits somewhere between Youtube and Facebook, in that people care more about their Twitter profiles than they do about their Youtube ones, yet not quite as much as their Facebook pages.
Steem And A Matter Of Care
Where does Steemit fit into this particular picture? Steemit has created an environment whereby you don't have to use your real name, however there are so many important real world actions that can be linked to our Steemit accounts, that it really doesn't pay to spout the kind of vitriol that is spouted on Youtube.
Perhaps the new type of social media, is one that allows a kind of known anonymity.
For instance, a Steemian might keep their true identity perfectly secret. However as time goes on their account becomes more and more important to them, hence the identity of the account becomes more important than that of the holder.
The question is; will this change our online behaviour? Will Steemit be the first of many, known anonymous social media sites; and what will that mean for the future?
ONCE MORE THANK YOU @BOZZ FOR INSPIRING THESE LATEST MUSINGS. WHAT DO ALL OF YOU THINK; WHAT MAKES PEOPLE BEHAVE THE WAY THEY DO ON YOUTUBE IN PARTICULAR? IS IT A CASE OF ANONYMITY, OR IS THERE SOME OTHER UNDERLYING UNSEEN FACTORS AT PLAY HERE? AS EVER, LET ME KNOW BELOW!