Hi there steemit ! I've recently found out about this nice extension for Google Chrome and decided to take a deeper look :D I'm a curious guy and I usually won't use something unknowingly ...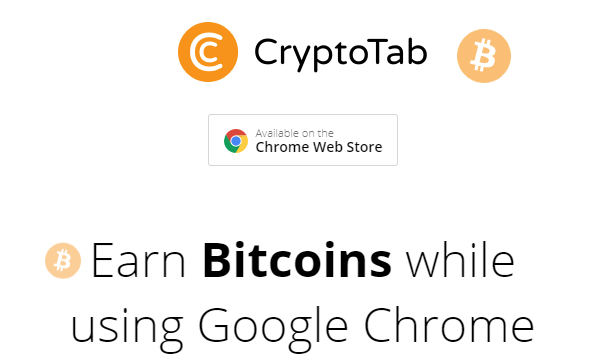 If you wanna check out their original landing page / presentation you can find it here.
So let's break it down, they say they're mining monero and are paying users in bitcoins. The most effective monero web miner that I know of is made by coinhive, and they seem to be using it. But then again, coinhive takes away 30% of your mining profit, and the CryptoTab guys seem be offering about 36% in their referral system ... so paying that premium on using the coinhive service seems out of the question.
If we're to take a look at the start() function in the miner.js script we'll see this code:


And it's clearly not using the coinhive type :D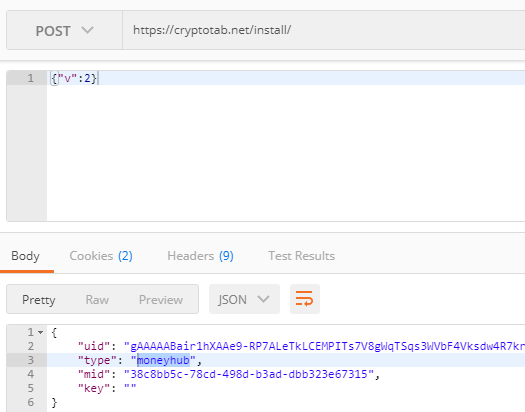 This got me thinking ... maybe coinhive was used in the past and now they're using a new system called moneyhub ... let's try it out ;)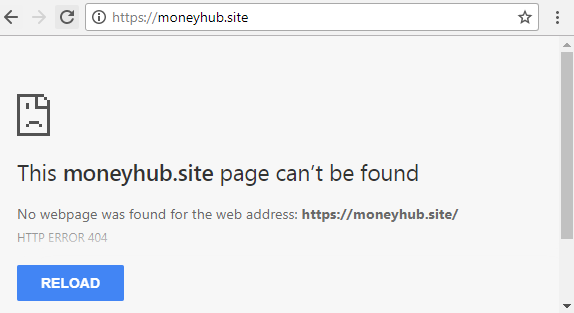 The main site seems nonexistent ... so what's going on ? Let's test the address from the miner.js script.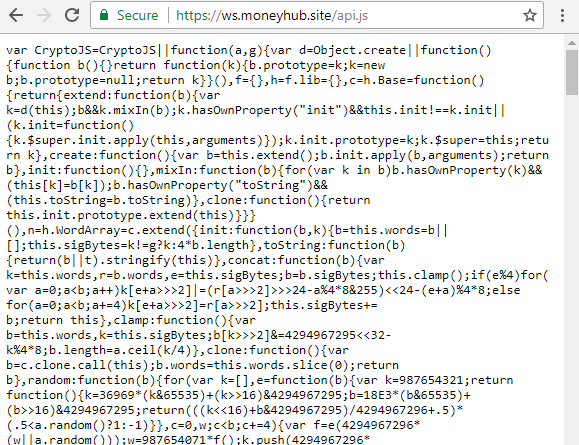 This one works but it's clearly encrypted ... seems to be a simple AES and we already have it coded for us. If you can't find the main function here it is :D

Well ... the code is self explanatory, it defines a deAES function then does eval on the return of it. So to get our real code out we'll just replace the eval with a console.log and just call the whole code in the Chrome Developer Tools - Console tab like so:

Just run the code and it should give this result: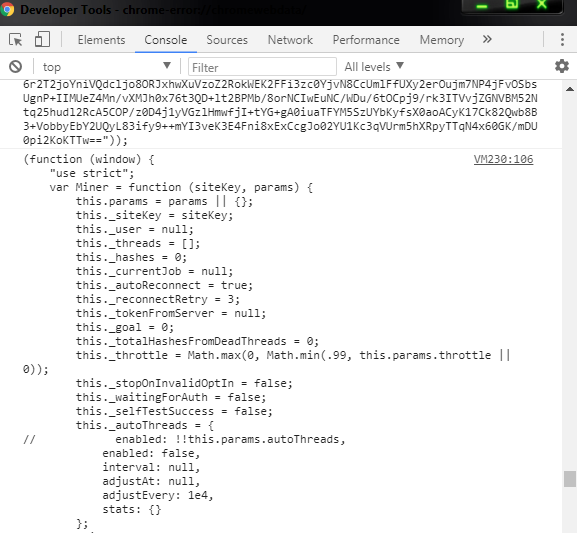 Now we have some readable code to check out <3 Looking ... looking ... and found ! Here's our goodies :D

Why do I consider this part the core of our research ... well due to seeing the exact same code on the coinhive main script here. More exactly this part here: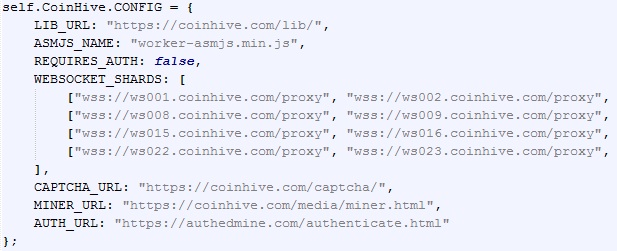 So ? Why the similarity ? It's simple <3 the CryptoTab made their own proxy for processing user sent hashes, it's most likely a node.js service that handles it's websocket at wss://ws.moneyhub.site/api.
This service is probably responsible for getting user shares / hashes / work then verifying and sending them over another protocol (stratum) to the pool that fuels this whole show (coin wise) :P It's also very likely that this is the core of the operation too, since this service is responsible for updating the total correct hashes that an user has sent, and also for transforming those hashes (withdraw) into the respective bitcoin reward at the set conversion rate.
My conclusion: the CryptoTab team did it's best to cut costs and offer back to its users the best rate of generating crypto-currency possible ! Here's my profit in just a few minutes while writing this post <3 please note that I have an above average CPU :) I'm mining at about 65 Hash / sec.

CryptoTab is a solid service and I think you should take a look at it. Not to mention that you don't have to keep any tab open, that's just their name :) the miner script works in the background so your tab list won't be affected by mining. You can even right click the extension icon to set your mining speed on the fly.
Also their referral system is quite rewarding, here's an example of what happens when telling 3 of your friends that do the same thing: tell 3 more of their friends. I've decide to show ya the power of 3 because it's really rare for a person not to know at least 3 more people that wanna join the system. And the numbers look way more realistic too :D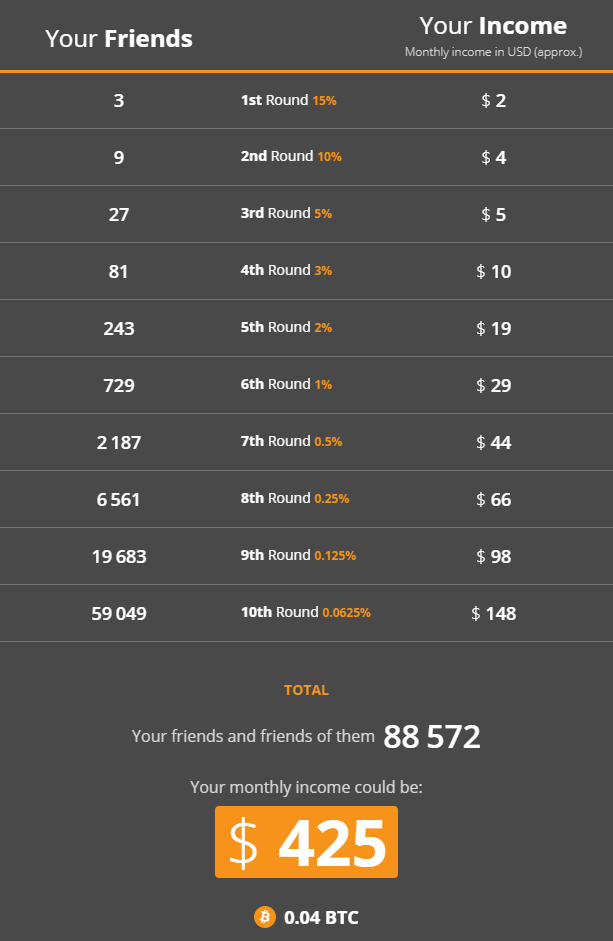 If you find this post useful, don't just upvote it :D Join the Crypto Mining revolution today !