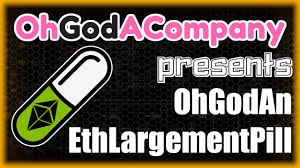 Hello Fellow Steemians,
I came across this piece of software on the web a few days ago and installed it on my mining rigs. The software optimizes the RAM timings on Nvidia 1080, 1080ti and Titan XP cards in both Windows and Linux.
https://github.com/OhGodACompany/OhGodAnETHlargementPill
The software mostly promotes a boost in Ethereum (ETH) mining speeds. However I noticed a substantial improvement in several algorithms.
The software needs to run as with administrator privileges in Windows or sudo/root in Linux. I created a scheduled talk to have it start automatically at logon in windows. The same can be achieved through a cron job on Linux.
If you have any question or need help getting the program to run feel free to ask. I'll do my best to help.
Regards,