Look for opportunities, but don't chase them!

Patience is a key. Knowledge is a key. Greed is a barrier.
You should keep your knowledge up-to-date. Have a routine you apply everyday:
Watch your charts, one by one, on your 3 favourite time-frames
Search for news in case of uncommon price action
Follow the in-depth technical development of your coins. It is more rarely already priced-in than informations published on major cryptonews websites
Check if your portfolio is still well balanced
If an opportunity arise, act accordingly.
If there is no opportunity, then you've worked enough for the day: go play bowling, smoke crack, or whatever, but don't trade.

There is no need to initiate a trade everyday. This is counter productive.
Most of the people want to buy/sell at least once a day. They are wrong.
They are going to convince themselves there is an occasion when there is not. They are going to take risk, to stress, and to lose money.
Don't look for a daily "salary", this is for employees. 
No 9am to 5pm for us, we are high level traders of the future technologies that will govern this universe and crack down the evil reptilian powers.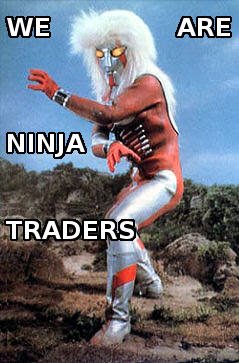 Comment, vote, resteem!