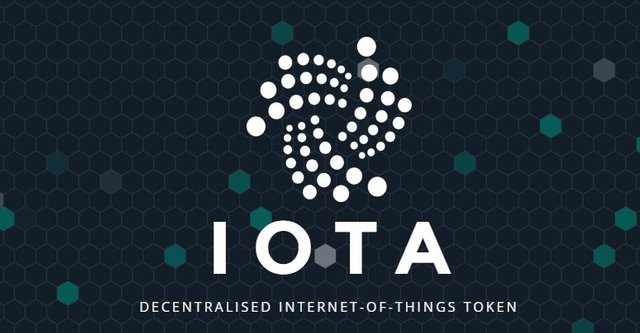 IOTA - The Backbone of IOT.
IOTA is a relatively new currency and gained much more attention when it was listed on the major exchanges such as Bitfinex. The technology is based on a protocol that is called the Tangle, not the Blockchain. 
Everytime you send a transaction you are also helping other users on the network because you verify their payments without needing to do anything. Whereas, Bitcoin (and other currencies alike) require miners to confirm your transaction and then that data is stored on a large database structure (Known as the Blockchain). This is not as effective as it often comes with long confirmation times and high fees.
Aside from being just a cryptocurrency, IOTA's main objective is to utilise the Internet of Things (IOT), in it's project. Smart technology is slowly becoming more and more common and the internet is beginning to be connected to everything. For example, Smart watches, smart lights bulbs, Smart speakers, Smart everything...
Technology is a constantly growing space and it does not seem to be slowing down, IOTA is able to take advantage of this and one day it may be connected to our daily lives.
---
The Team: 
Unfortunately, finding out a lot of information about IOTA's team seemed to be quite difficult. However, I managed to find a few people behind the project and their role in the team!
 List of members (Names + Role): 
David Sønstebø - Founder of IOTA
Dominik Schiener - Working on Blockchain, eGovernance and Collective Intelligence.
Wilfried Pimenta - Biz Dev @ IOTA Foundation | CEO @ Alpha Venturi.
Navin Ramachandran - Co-founder of OpenCancer and PEACH. Medical doctor, educationalist and information researcher.
Carsten Stöcker
---
Advantages: 
No Blockchain, people confirm other peoples transactions.
Mostly suited for IOT (Internet of things), but can be used in E-voting.
True micro and even nano-transactions are enabled due to it's tangle technology.
Offline transactions - IOTA nodes are able to operate without connecting to the main Tangle, users can later wish to connect to the network when the internet is available.
You sensitive data is quantum proof within the tangle.
The currency is scalable.
No fees. 
Disadvantages:   
Huge circulation of coins.
DAG'S are fundamentally unable to do generalised smart contracts, unlike Ethereum.
IOTA was considerably pre-mined.
---
Market:  
IOTA has recently been doing extremely well with it 's value. When the coin first came out the circulation of the currency scared some investors of, as a huge supply can often mean a lower price, or less potential for growth in the price. However, over this past month IOTA has proven this wrong as the currency went from $0.25 all the way to a high of $1.08. 
Future price prediction - IOTA is an unbelievable idea and proposition which is currently in the process, this currency could be a game changer for the digital world and many people speculate it's value could reach $5 - $10 within the upcoming years. If IOTA was valued at $5, the market cap would approximately be $13.8 Billion (Rounded). You may think that is a bit much, but realistically thinking, it's not. Ethereum is currently holding a $31 Billion valuation to it's name!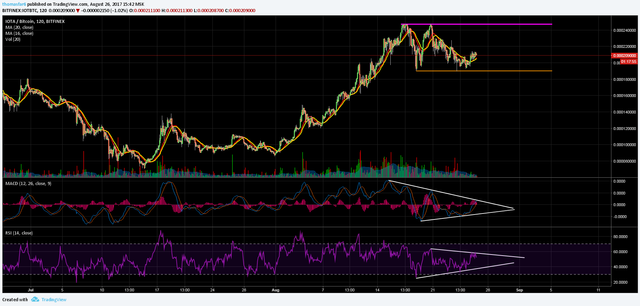 If this was helpful, or you enjoyed this in anyway please leave a comment and let us know whether we should continue doing this. Thank you!  
Whitepaper - IOTA
Website - IOTA
---
Want news and information ?