Verge (XVG) up 40% on a 24 hour basis, Is this a pump or is it real?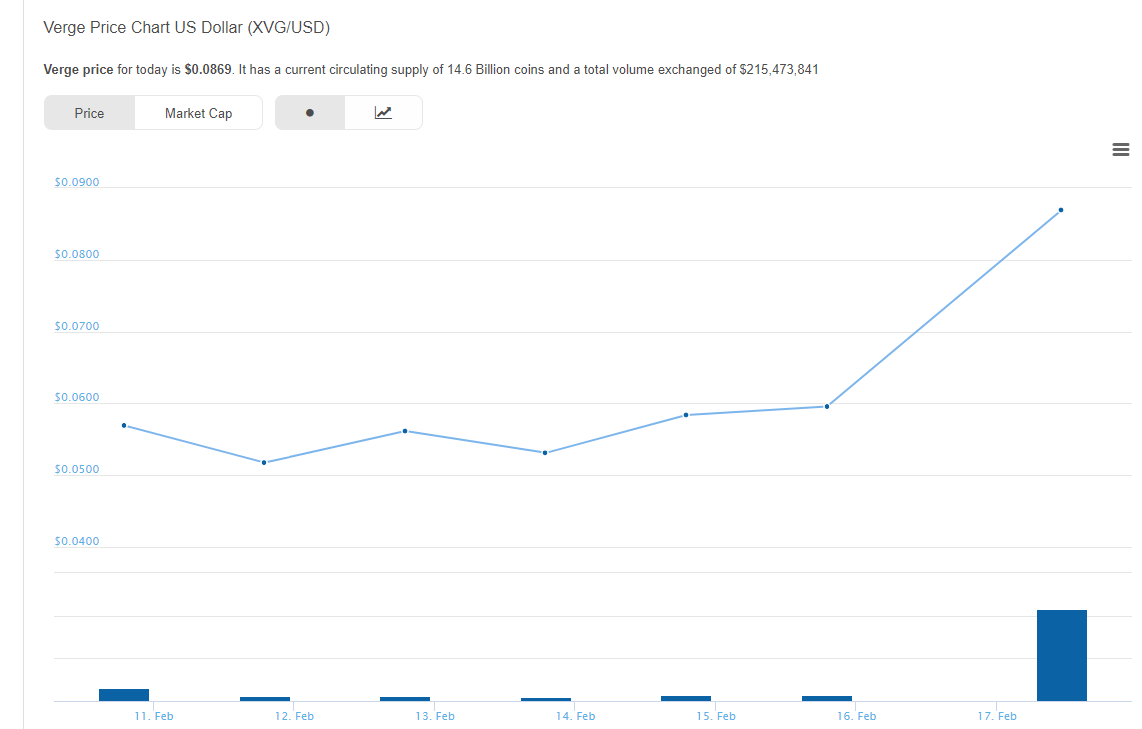 If you're like me, (i.e. not too technically savvy) you're investing in cryptos with little downside risk.
In layman's terms it means I'm putting small amounts of fiat into coins that sell for not a lot.
I do have some Verge and I hope this trend continues for a while.
From coingecko's Overview tab:
Verge is a rebrand of DogeCoinDark. It is created to fulfil the original ideals of cryptocurrencies: decentralization and anonymity.

DogeCoinDark's original goal was to make a friendly, fun and anonymous Dogecoin-based cryptocurrency but with modern privacy features.
I guess only time will tell if this is real or a P&D.