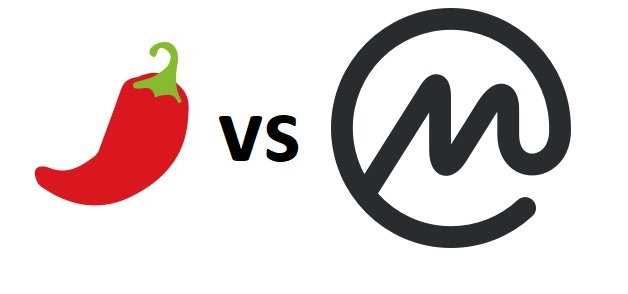 Coin Paprika is starting to gain some attention for some of their new features that CMC doesn't offer. Coin Paprika has features like return on investment over a 30 day, 3 month, and 1 year timeline and the ability to sort the coins. CMC still makes you look at each coin individually before you can see this data. Also, on CP you can look up how many Twitter or Telegram followers there are as well as the number of Github contributions to the coin/token.
Coin Paprika also just launched a very helpful feature where you can see the distribution of wealth among token holders. Some cryptos like Dent have 80% of the total token supply controlled by just one investor, and this doesn't look like it is the team's wallet. I would guess that this is one of the reasons why the price hasn't moved much recently because the largest token holder appears to just be sitting on their stake. And you can also see what percentage of the tokens are controlled by the top 10 holders. This feature seems to be available for most ERC-20 tokens (Ethereum based tokens).
Coin Paprika also has a feature where you're able to see how far the coin is from it's all-time high. Most of the data on the website seems accurate, and they also have tags that allow you to search by different gaming tokens, investment tokens, marketing coins. You are also able to search coins by different mining algorithms.
If you find a token where 80-90% of the total token supply is controlled by 1 person then you might be taking on more risk by investing. Whoever is holding this much of a coin will probably have a lot of control over the price appreciation or depreciation.
In other words, they will be able to manipulate the price to an artificially high price and make a huge profit, or they will be able to sell-off a lot of coins they have and cause the price to dump extremely quickly. Either way a person holding close to 90% of the token's total supply is usually not great for investors. However, if the largest token holder has the best interests for the project then it might be ok.
Either way, the ability to find additional details about coins/tokens and the ability to sort projects easily makes this a good website to use on a daily basis.