Yes, XRP Ledger by Ripple can Now Process a Maximum of 1500 Transactions per Second.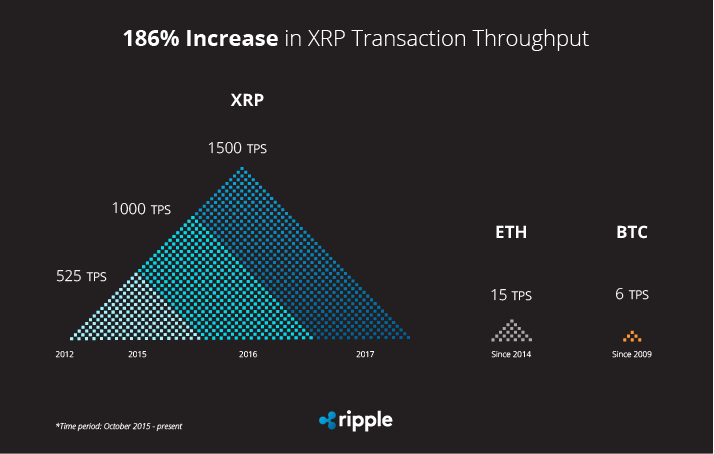 Notably, The XRP Ledger could Process 525 Transactions in 2015. This Figure increased to 1000 Transaction per Second ( TPS) in 2016. These Values are Highly Superior to its Competitors Bitcoin and Ethereum.
TPS for Bitcoin: 6 to 7.
TPS for Ethereum: around 15.
---
Also, Ripple is Continuously making Progress with Blockchain Technology. It has Partnered with some High Profile Partners like Bank of England, All 3 Major Japanese Banks like Sumitomo Mitsui Banking Corporation( SMBC), MUFG, and Mizuho.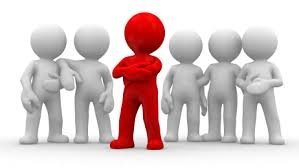 ---
Ripple Price in Last 90 Days...

Lowest Price in 3 Months: 0.00002381 BTC
Highest Price in 3 Months: 0.00022465 BTC
Price Today: 0.00007093 BTC
I Believe, This is Huge Opportunity to Buy Some Ripple and Holding it for Few Months/Years. The Undervalued Coin has started Gaining a Higher Attention. Not Far is the Time, when it Reaches and Crosses USD 10 Mark People!!
---
Recent Posts by Steem-God on Ripple:
---
Other Insights:
Market Cap of $5,483,518,188.47. Huge, isn't it?

Official Page: https://ripple.com/currency/

Facebook Likes: 18164

Twitter Followers: 65544

Reddit Subscribers: 15708.0

Average Users Online at any point of Time: 310.0.0 i.e. Big. Right?
---
I would Love to Read your Reaction/Opinion on the same.
Please Vote Up/Comment/Resteem to spread the Love for Ripple and for @steem-god Blog/Post.
Feel Free to ask if any Queries :)
Follow Me @steem-god (Reputation Score: 45, Followers: 208, Steemit Age: 4 Weeks) :)
---
Note:
The Images that @steem-god Uses in his/her Website are taken from the Internet. Hence, @steem-god is Thankful to the Original Sources of the Images and does not take Credit for any Work upon them. :)

I do a Great Research before making any Announcement about the Prices and Future of any Altcoin. Also, I Listen to Everyone, but I Trust Nobody. Listen to my Announcements, Do your Research based on it and Invest Wisely. Success shall be Yours :)