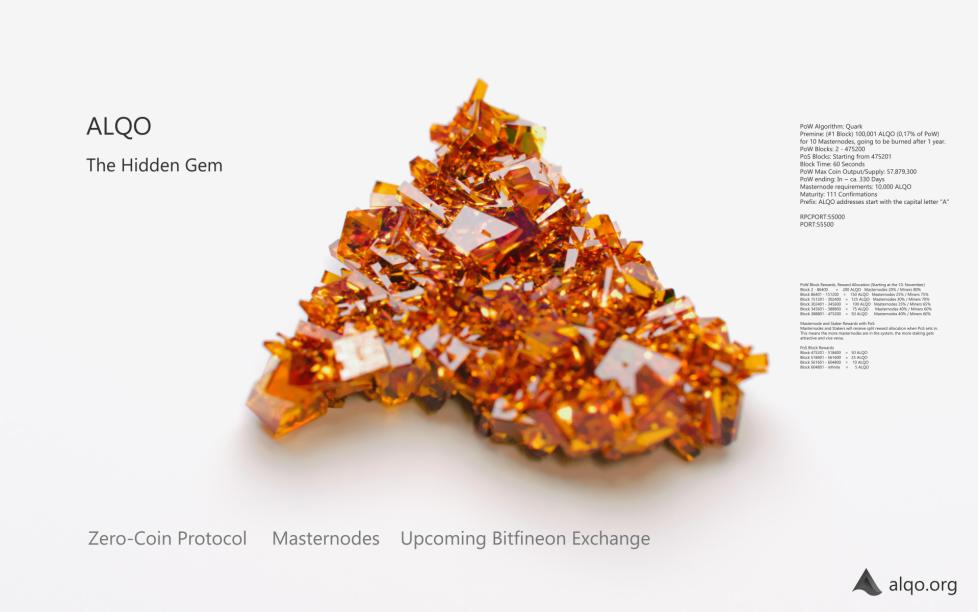 A new report predicts that by 2030, as many as 800 million jobs could be lost worldwide to automation.
(McKinsey Global Institute)

ALQO ("A Liquid Object") is distributed, reliable private community driven coin made in Germany for p2p economy without limits.
ALQO is a privacy coin (own enhanced Zerocoin Protocol zALQO coming soon), with instant transactions, POS and it's part of an ecosystem (single elements are called planets). Each planet is one key element, so ALQO itself, Liberio (multi device wallet, mobile as well, easy to use, integrated governance voting system, release: February), Bitfineon (ALQOs own exchange, hosted and managed in Germany, release: Q3), Payinx (Payment Gateway, pay with Cryptocurrencies at your favorite merchants, like Paypal, release: Q3/Q4), own hosting service (hosting.alqo.org), own masternode app (Android, Update and iOS Version later this year), Portfolio Website coinfolium.com (major update coming soon), and so on and on... you see, there is a huge value created here, which will increase with every use case inside of this ecosystem
PoW Algorithm: Quark
Premine: (#1 Block) 100,001 ALQO (0,17% of PoW) For 10 Masternodes, going to be burned after 1 year.
PoW Blocks: 2 - 475200
PoS Blocks: Starting from 475201
Block Time: 60 Seconds
PoW Max Coin Output/Supply: 57,879,300
PoW ending: In ~ ca. 330 Days
Masternode requirements: 10,000 ALQO
Maturity: 111 Confirmations
Prefix: ALQO adresses start with the capital letter "A"
RPCPORT:55000
PORT:55500
If you need to add Nodes you can use this tool in our explorer:
https://explorer.alqo.org/api/addNodes
These will show you some random Masternode IP-Adresses from our Network, you just need to copy & paste it.
Addnode is only needed if you can't find any connections.
PoW Block Rewards, Reward Allocation (Starting at the 10. November)
Block 2 - 86400 = 200 ALQO Masternodes 20% / Miners 80%
Block 86401 - 151200 = 150 ALQO Masternodes 25% / Miners 75%
Block 151201 - 302400 = 125 ALQO Masternodes 30% / Miners 70%
Block 302401 - 345600 = 100 ALQO Masternodes 35% / Miners 65%
Block 345601 - 388800 = 75 ALQO Masternodes 40% / Miners 60%
Block 388801 - 475200 = 50 ALQO Masternodes 40% / Miners 60%
Masternode and Staker Rewards with PoS:
Masternodes and Stakers will receive split reward allocation when PoS sets in.
This means the more masternodes are in the system, the more staking gets attractive and vice versa.
PoS Block Rewards
Block 475201 - 518400 = 50 ALQO
Block 518401 - 561600 = 25 ALQO
Block 561601 - 604800 = 10 ALQO
Block 604801 - infinite = 5 ALQO
ALQO Genesis block was 4 months ago.
We are still in PoW/MN stage and we will switch later in 2018 to MN/PoS consensus.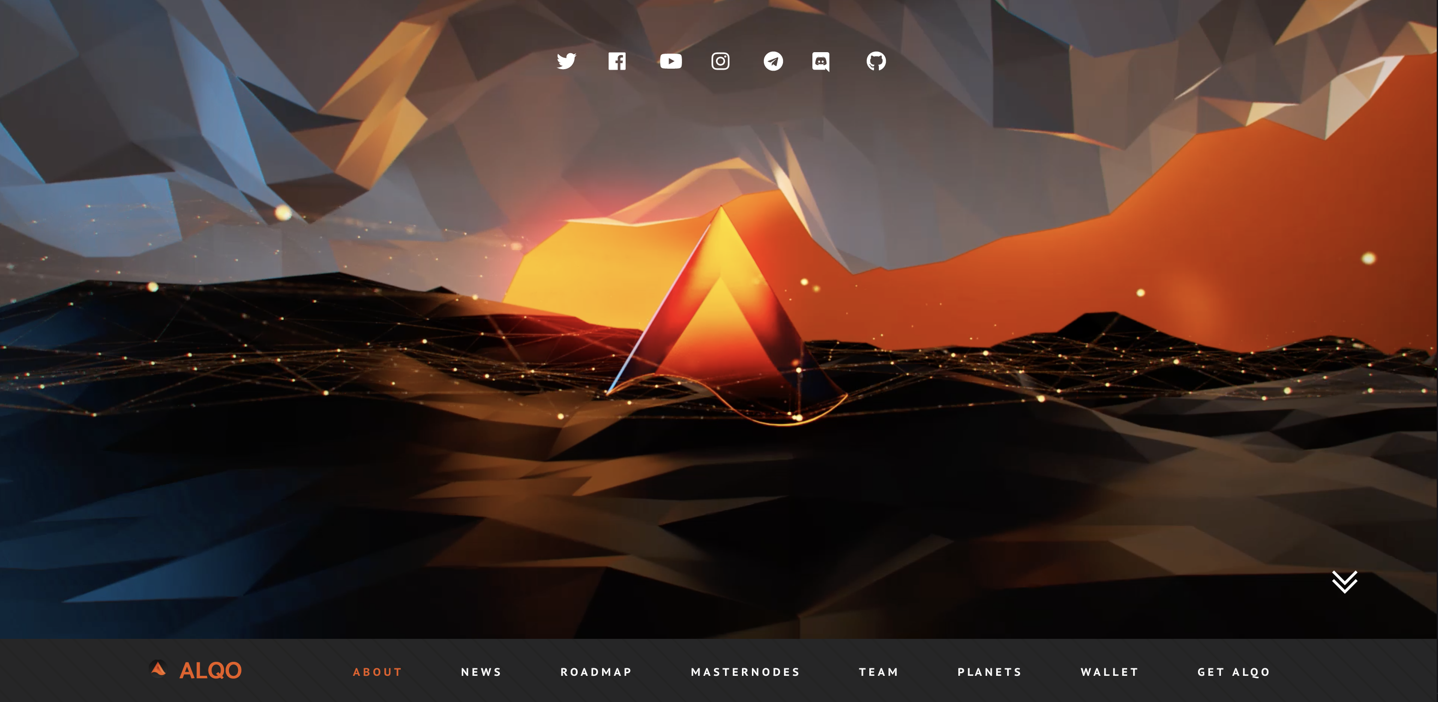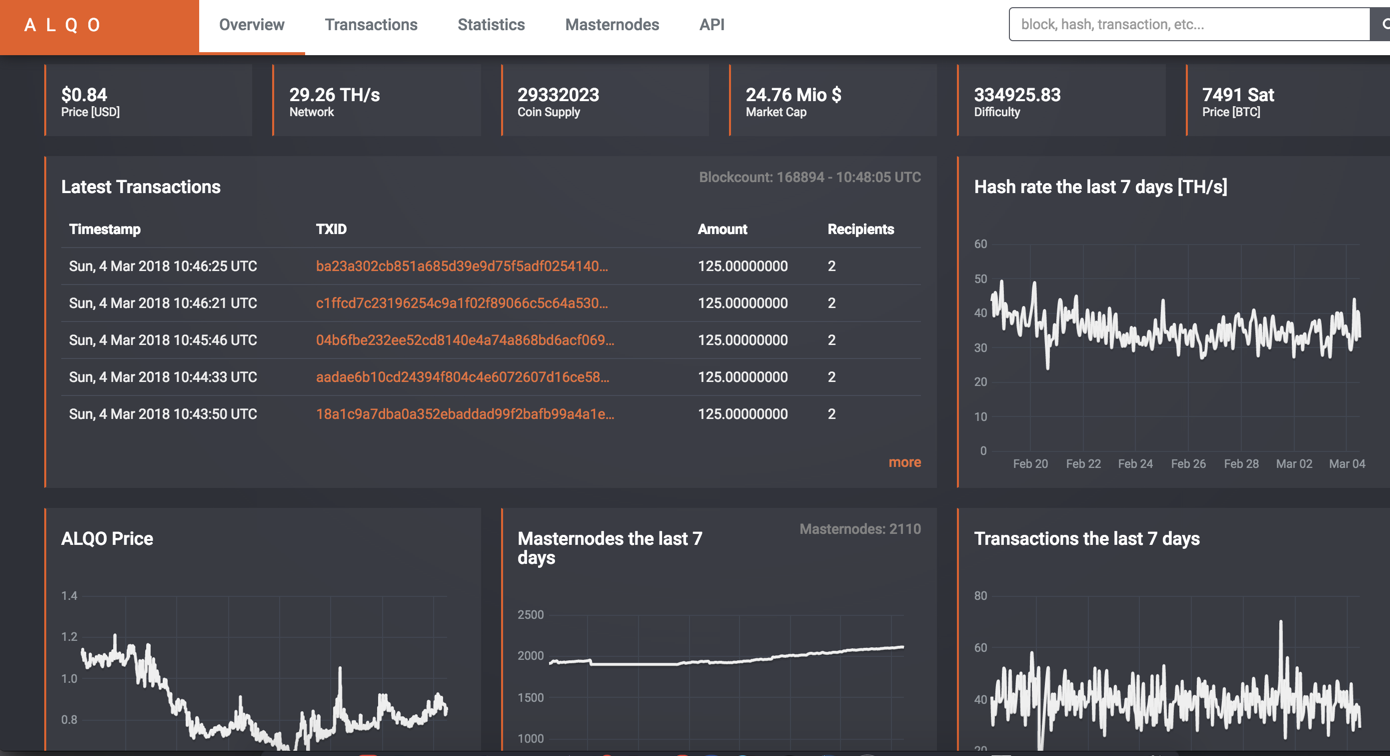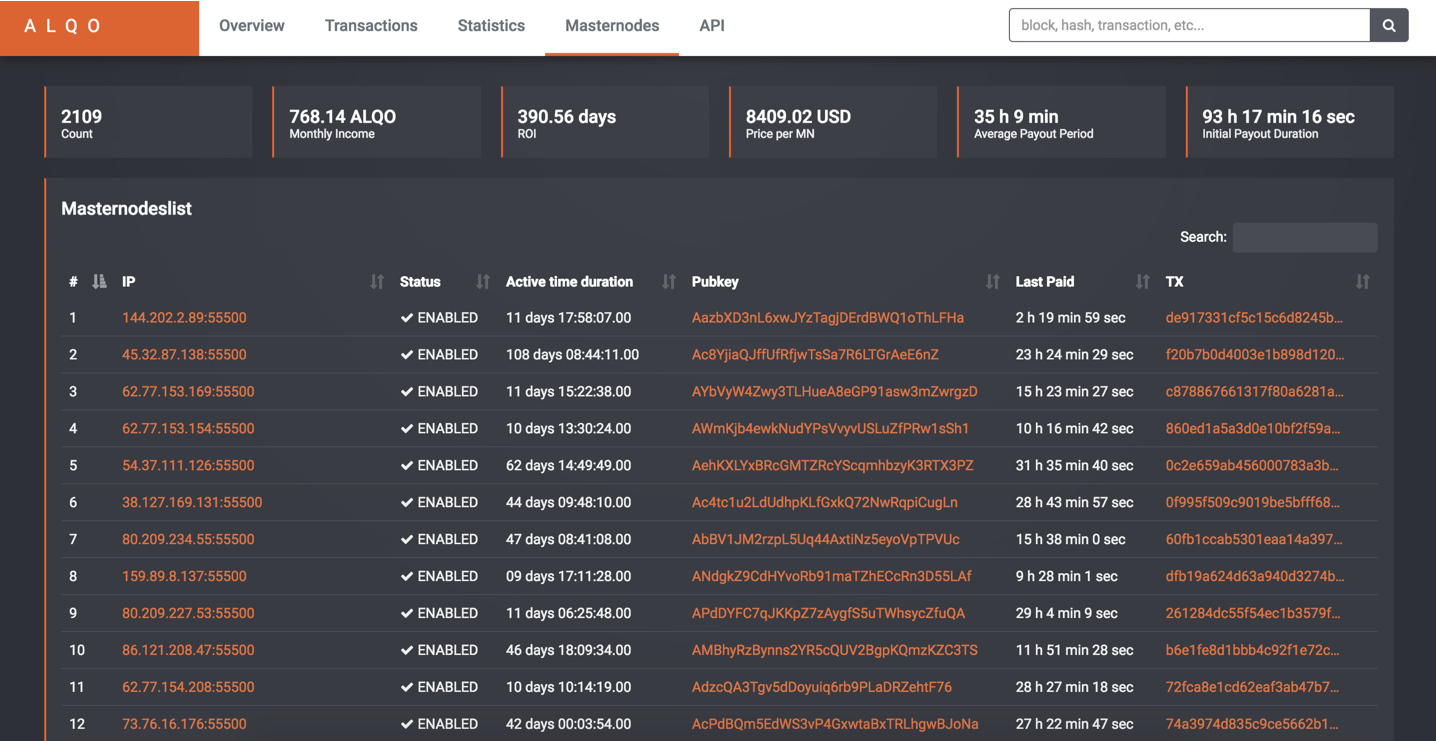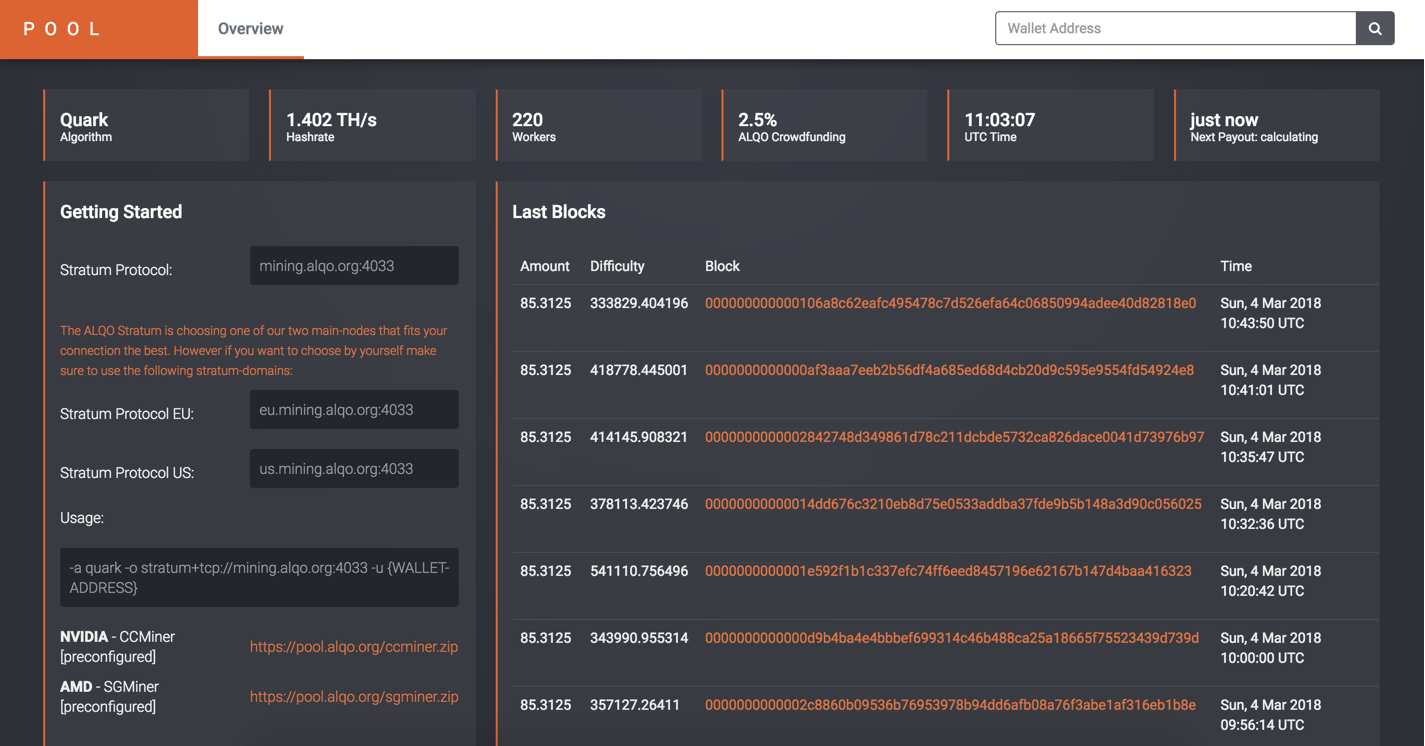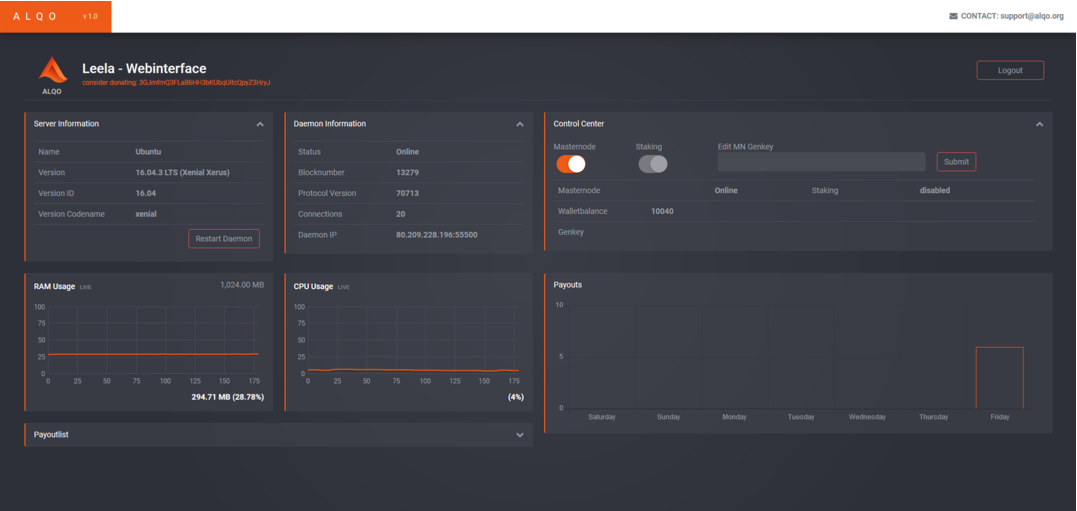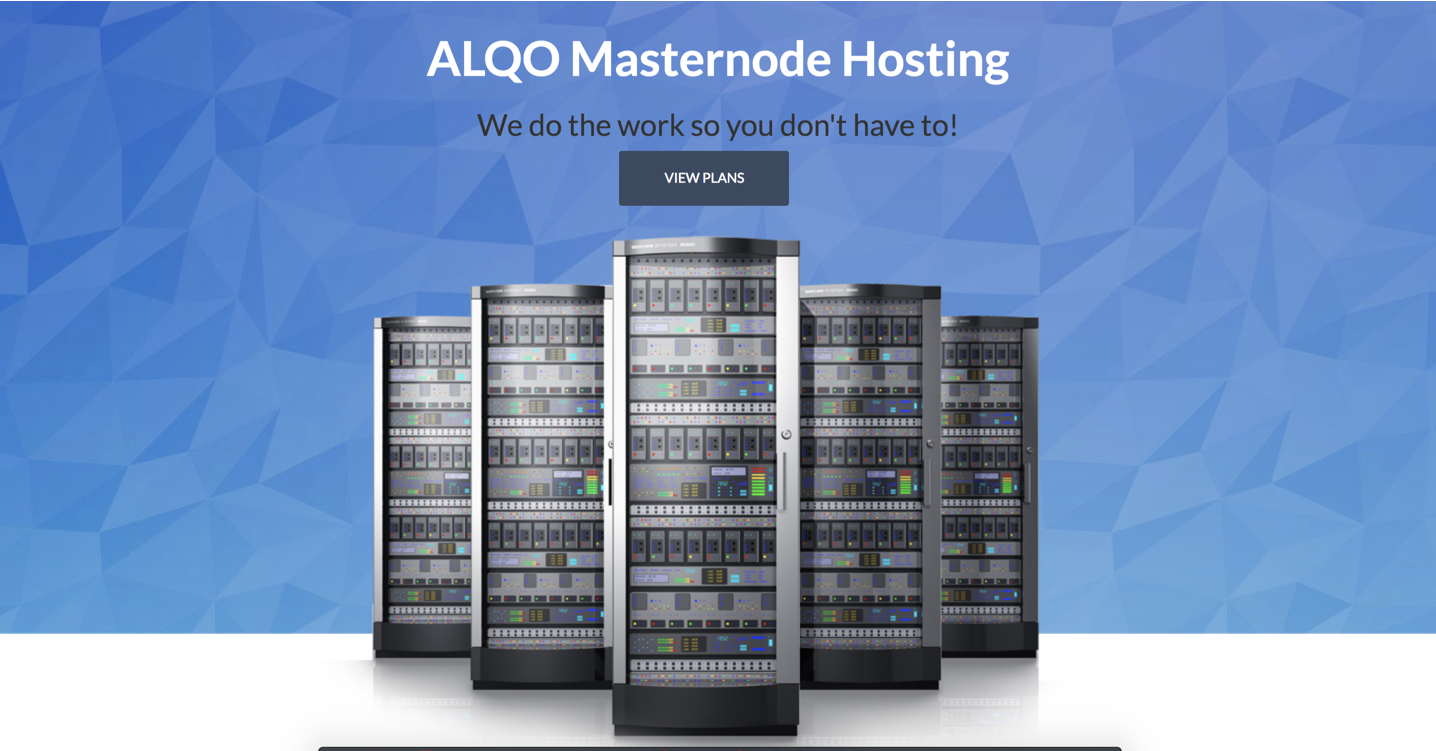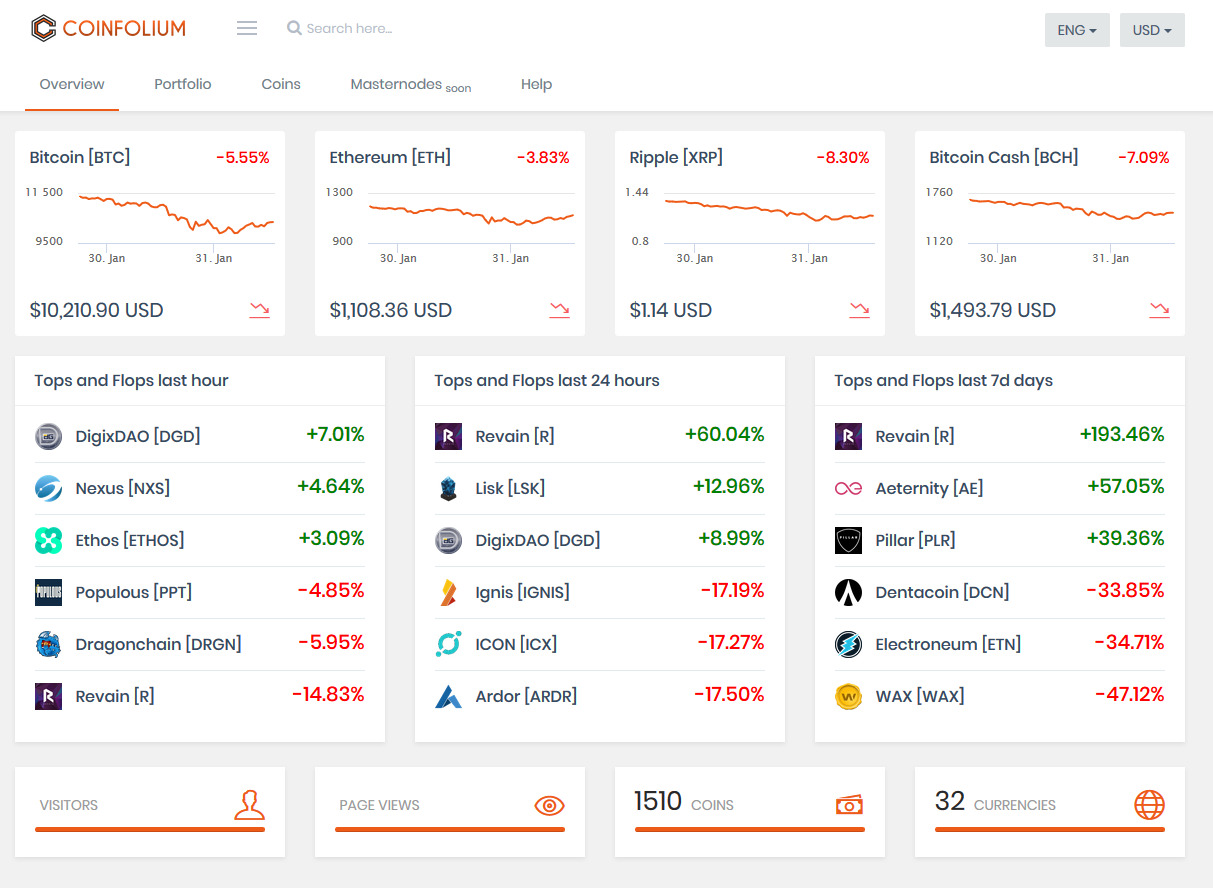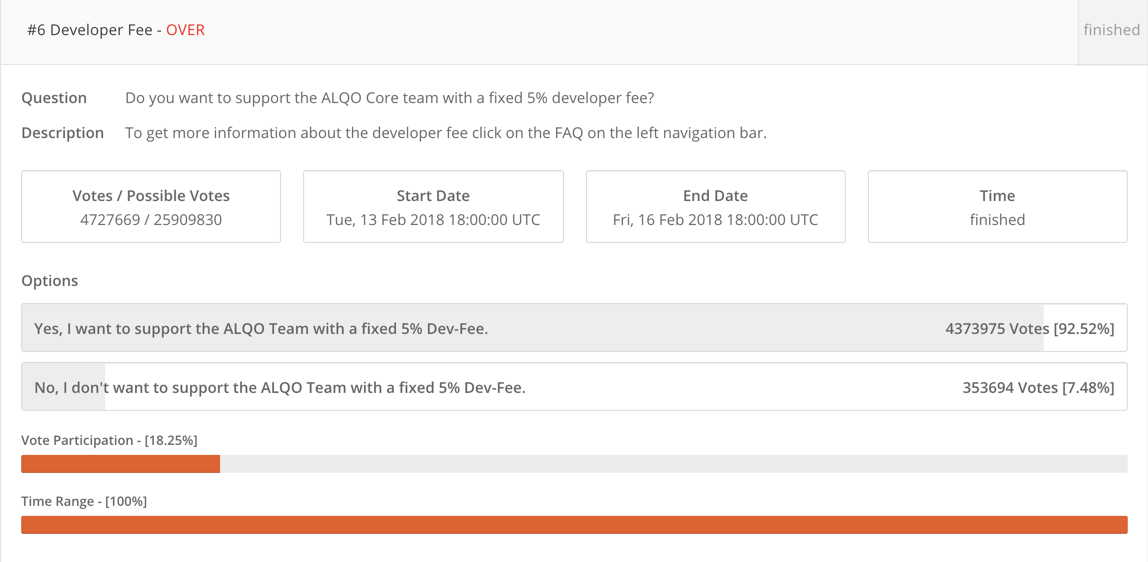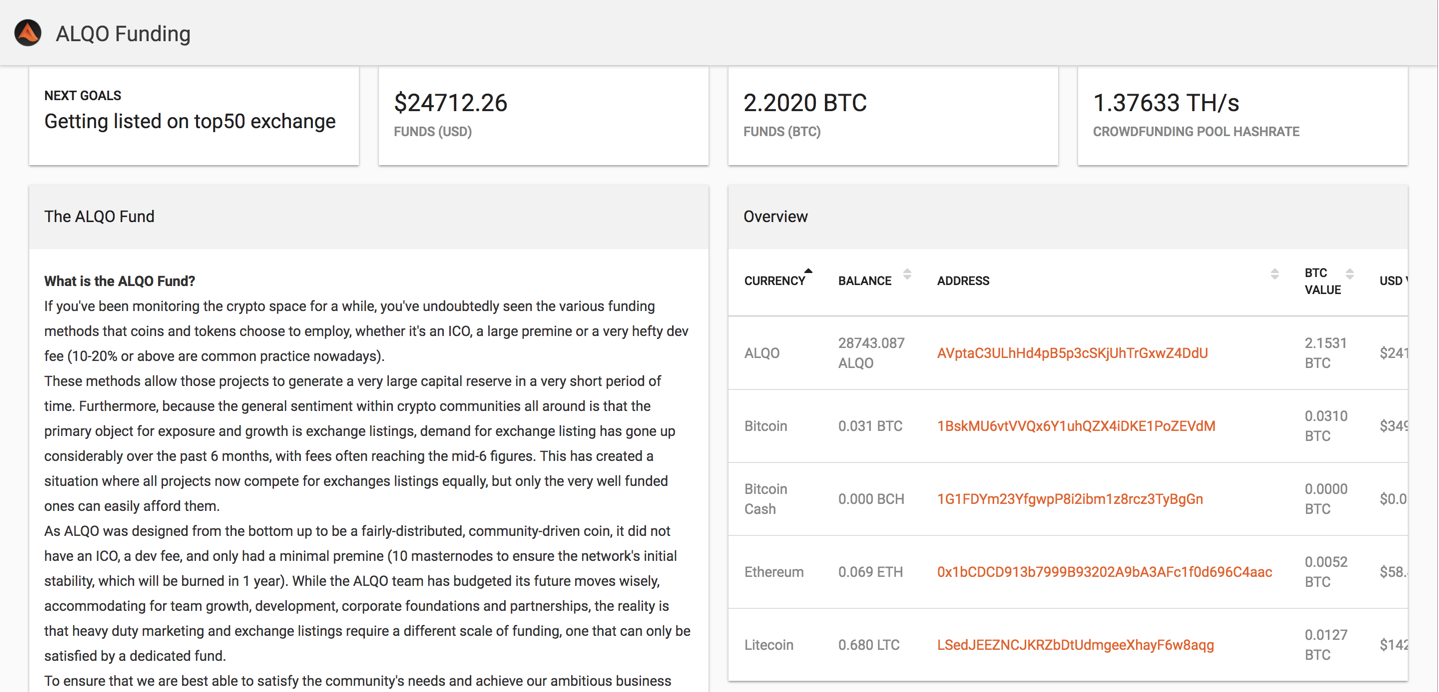 The masternode app helps you to overview your masternodes and sends notifications.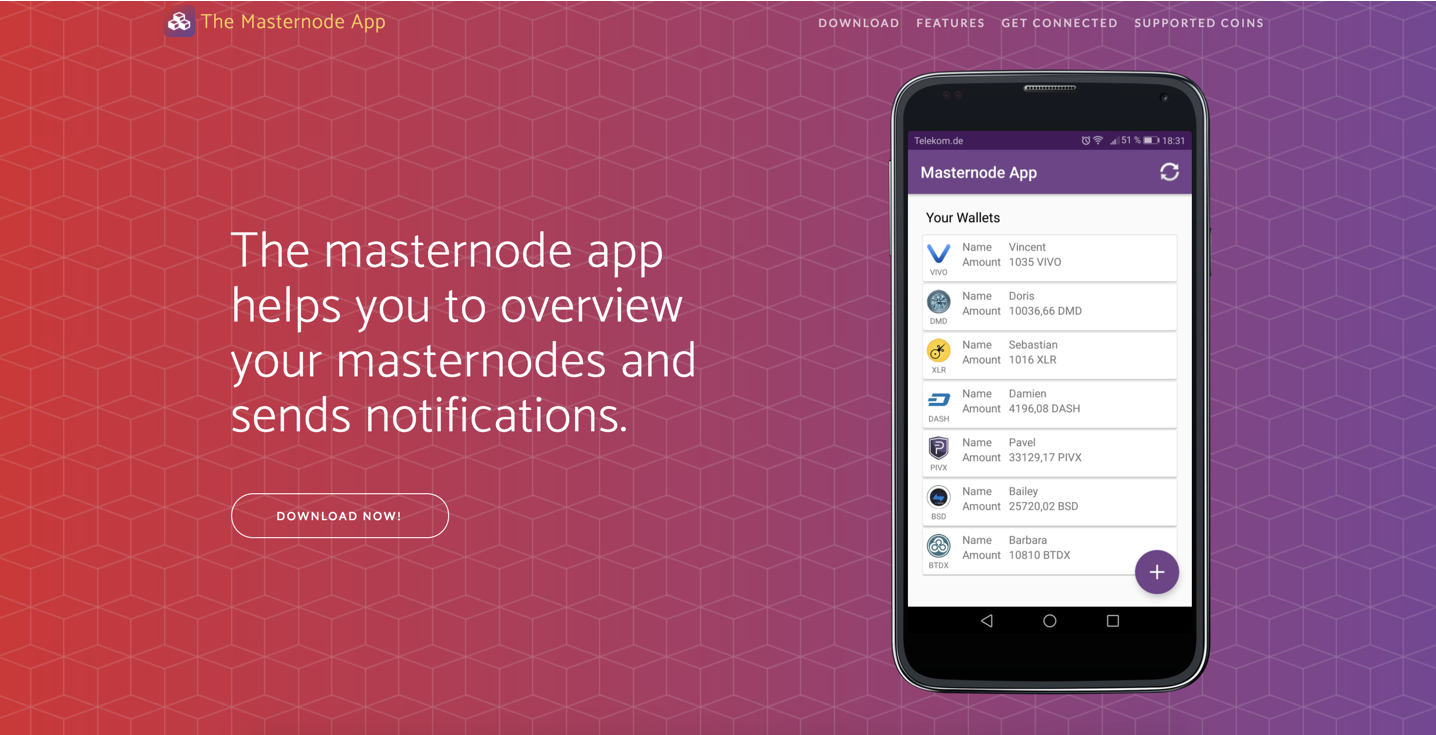 https://discord.gg/XmJdeSK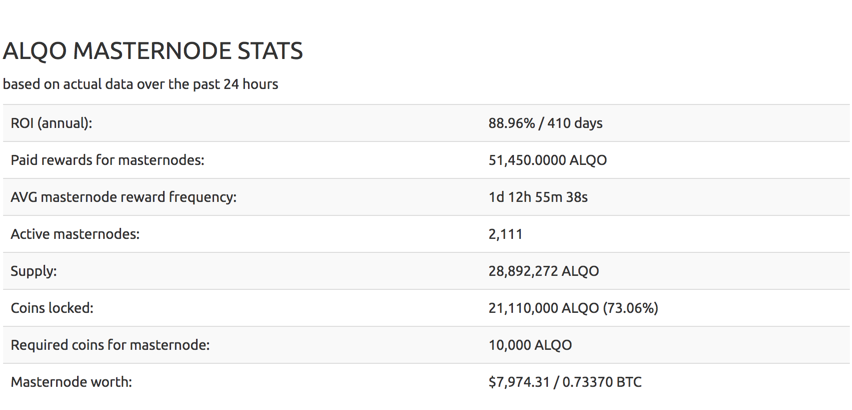 MarketShare Analysis :
Total MC : $457,264,166,539
Masternodes MC : $6,604,511,533
Masternodes Worth MC : $3,542,551,808
ALQO MC : $24,934,356
ALQO Overall Market Share : 0.0054533%
ALQO MN-MS : 0.377535%
ALQO MNW MS : 0.703%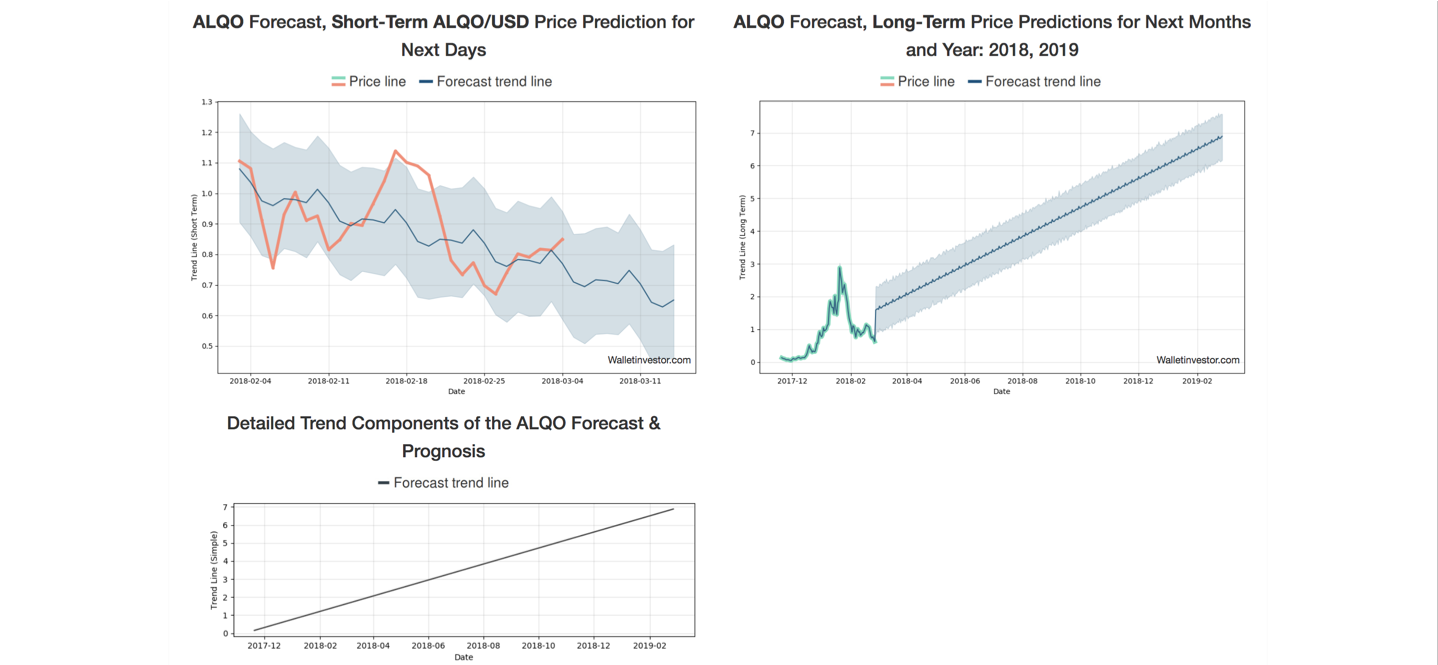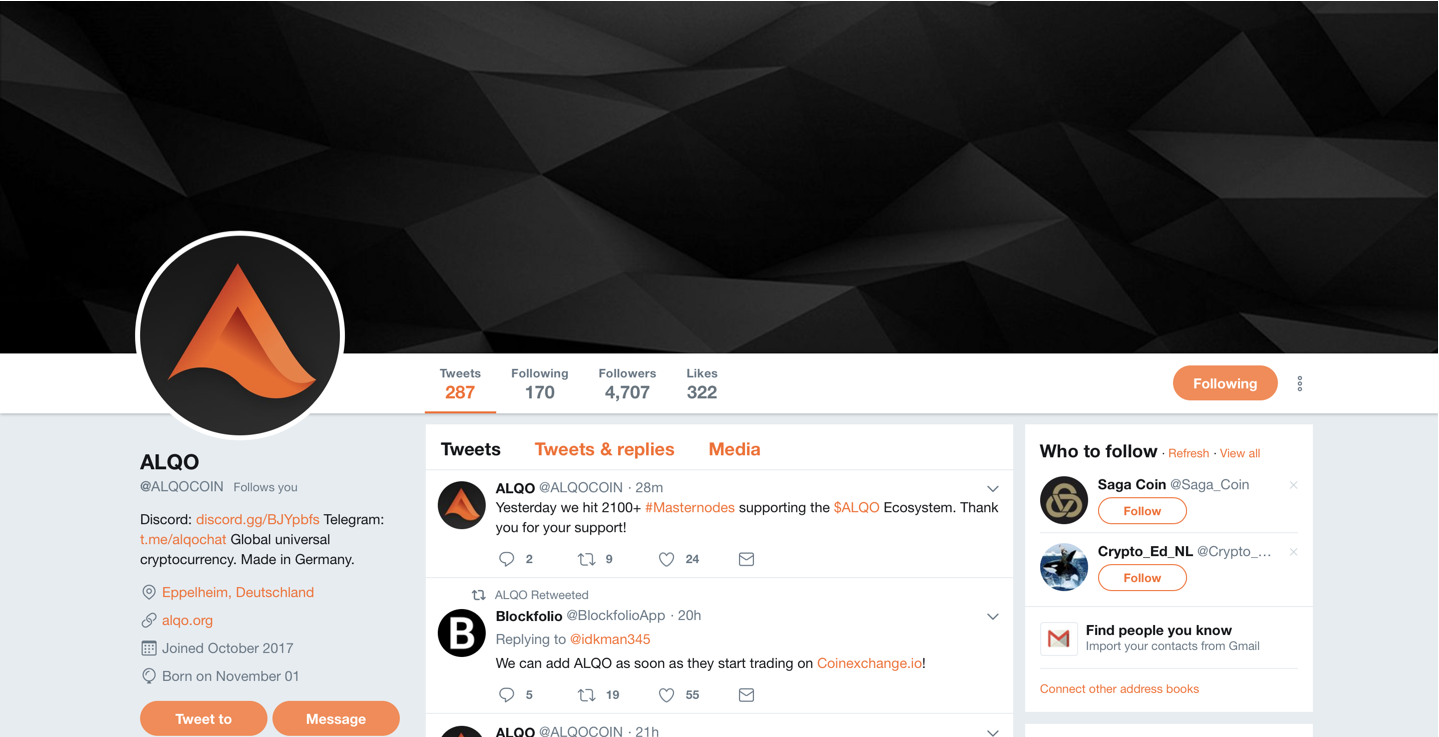 ALQO Drinks for ALQOholics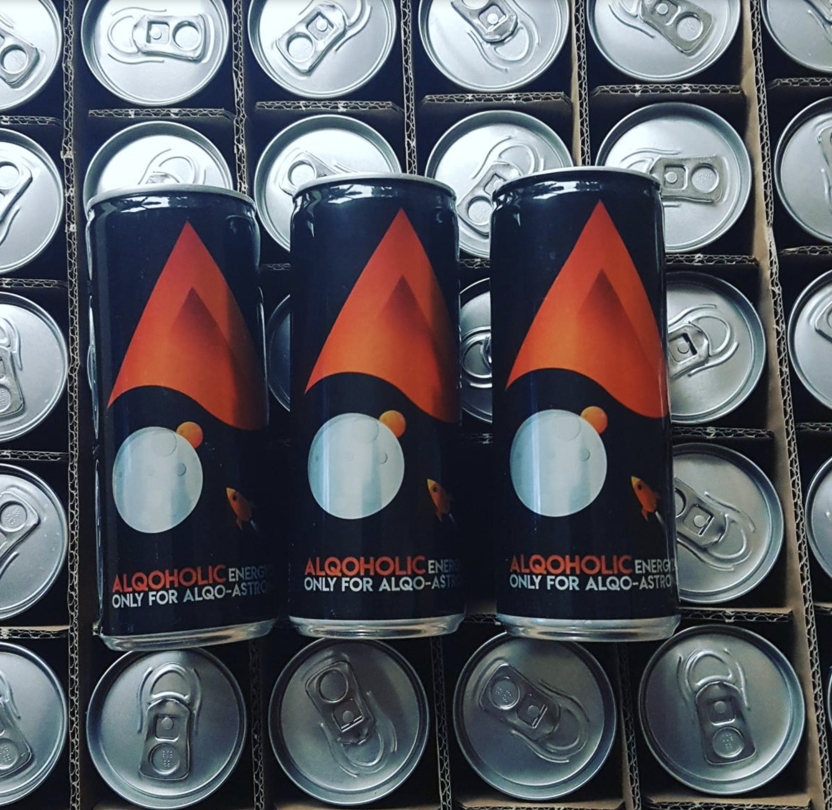 LINK COLLECTION
ANN Thread: https://bitcointalk.org/index.php?topic=2343884
Official Alqo Website: https://www.alqo.org/
Official Alqo Github: https://github.com/alqocrypto/alqo
Official Alqo Discord : https://discord.gg/XmJdeSK
Official Alqo Telegram : https://t.me/alqochat
Official Alqo Twitter: https://twitter.com/alqocoin
Official Alqo Reddit: https://www.reddit.com/r/alqo
Coinmarketcap : https://coinmarketcap.com/currencies/alqo/
Alqo Explorer #1: http://explorer.alqo.org/
Alqo whitepaper github: https://github.com/ALQOCRYPTO/ALQO/wiki/Whitepaper
Alqo whitepaper pdf: https://alqo.org/whitepaper.pdf
Exchanges:
Masternode SETUP Guide LINUX: http://bit.ly/2inB8l1
Official CG Miner Thread (Works with ALQO)
https://bitcointalk.org/index.php?topic=28402.0