I just finished up watching Tone Vays' stream with guest Ronnie Moas. The conversation consisted of Tone being all in on BTC and Ronnie urging diversification of your portfolio with 30% in the top 20 coins and 70% BTC. Even though I am a 95% maximalist I tend to side with Ronnie on this. Nothing is a sure thing except death & taxes right? Why treat your crypto investments differently? 
Steemit I see as a different animal though. I don't mind keeping a large balance here, but I do take profits and put them into BTC and alts. It's definitely a difficult decision though because the more SP you have the better return on your investment here on Steemit, however I've been around tech since the early 90s, even great ideas can sometimes falter.
Let's have a look at the current top 20 coins on CMC.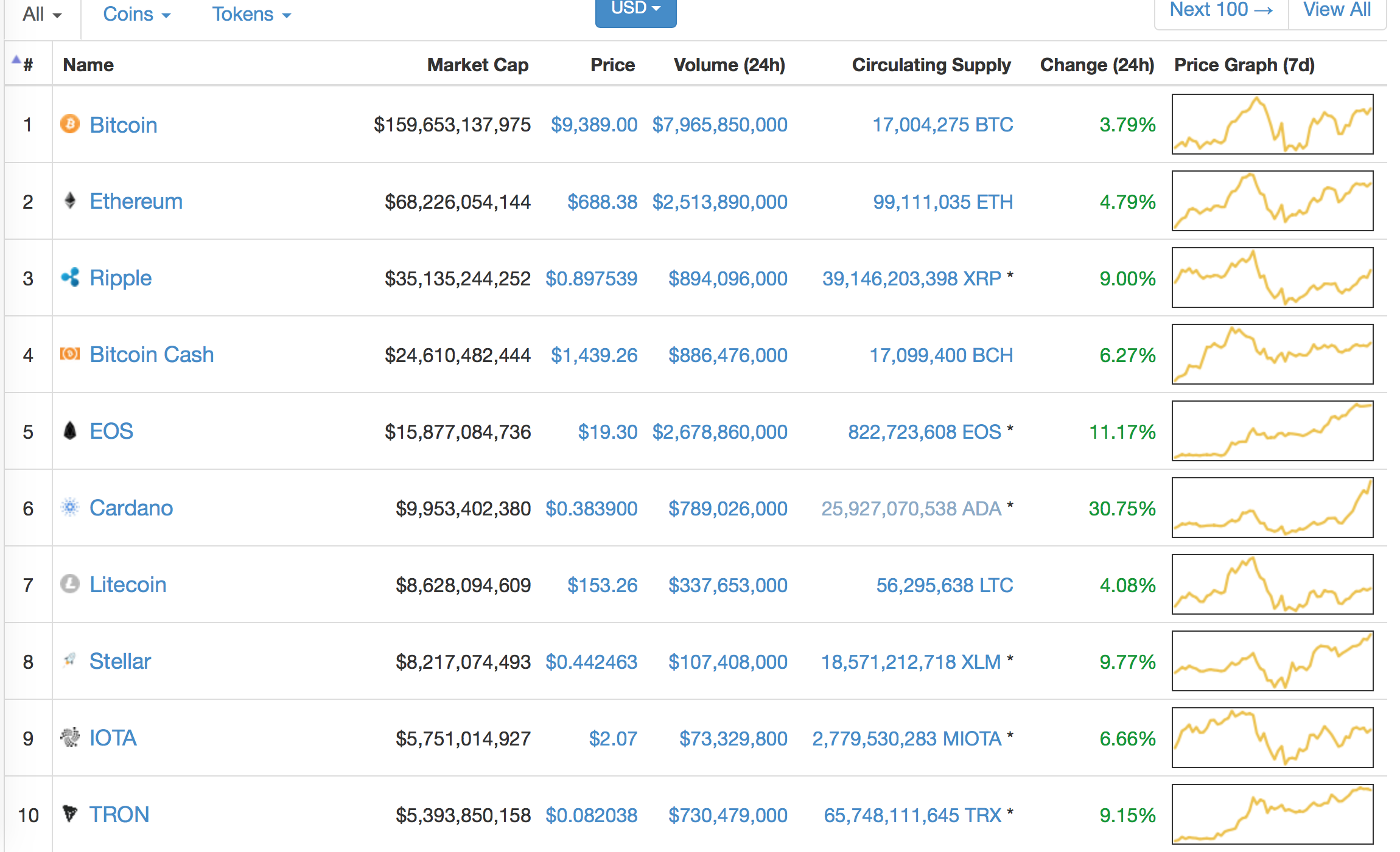 Of these 10 I only am invested in 5 of them, BTC, ETH, EOS, ADA & LTC. I prefer not to touch the other 5 because I don't have faith in their fundamentals, especially Tron, XRP & Bcash. Ok, maybe I would touch XLM.
Now let's look at the next 20.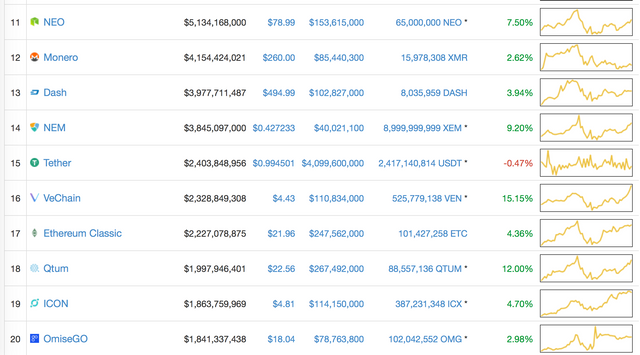 Of these 10 I have investments in 3, XMR, NEM & OMG. Of the other 7 I did own NEO(huge gains), DASH & ETC. The latter might be a good investment over the coming weeks as Ethereum gets ready to fork to free up the Parity coins. The reason being is the community is having serious debates about the fork. Each time a coin hard forks it looses part of the community. BTC & Bcash being a good example. This hard fork could push some people back into the ETC camp. Like everything though, we won't know until after the fact. I am however going to hedge a bit into ETC.
There are several coins that once were in the CMC top 20 that I am also invested in and I think deserve to be in that top 20, LISK, STRAT, STEEM(of course!), WAVES, SIA, STORJ, BITSHARES and the list goes on. Most are older, solid projects. While there are some new coins with interesting ideas, for them to be valued in the top 30 worries me, especially with no blockchains of their own(EOS withstanding).
One last project I like, ONO, @onosocial. Another SNS like Steemit, but build on EOS. I expect to see it high up on the charts come June. Keep an eye on that project.
The lesson is DYOR, pick some coins in the top 30 and diversify. Keep an eye on them and adjust monthly and I'll see you in the crypto retirement club in a few years!
None of what I wrote above is investment advice.
Thanks for reading!