So this is all started when I got an email to my work address… Yes my work address. We joke in IT about blockchain, people trying to put everything on blockchain… cause that will fix it. Dental records, healthcare records, financial transactions… some work… most don't.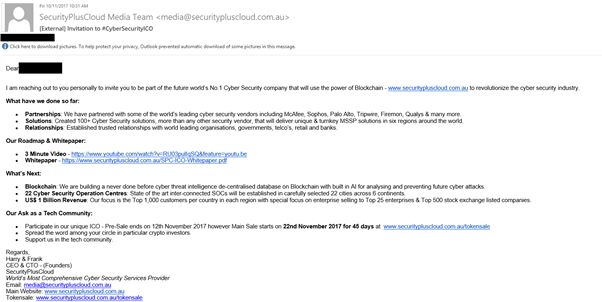 I work in Cyber Security, and I dabble in ICO's and Crypto Currency… I will not be investing in security cloud plus and you shouldn't either.
They essentially claim in their "Whitepaper" (all good ICO's have a whitepaper right, this one looks like a power point), that they will build Cyber threat intelligence on their blockchain and growth of 1700% is expected in 6 months…
The customers they list look to be the same customers they list they list on their secure tags site (see below in the image below HSA security seals).
Both the Founders list themselves by first name only, as do all of the Team members. Great, no openness here.
They list their road map, which just looks like a project plan with them trying to raise 250million via this ICO, and then use that to build the biggest managed security firm in the world. Seriously they are selling 500 million of their tokens, at 1 ETH per 300 tokens… good luck with that.
They continue on their slideshow… til they get to an awesome pie chart, everyone loves pie charts. Interesting that they are spending 40% on building their Security operations centers (SOC) and only 25% on staff. Most people in IT will tell you staff, can work from home in their Jim Jams, but you need to spend lots on them to get the talented ones.
I love this quote; "Not a science fiction like most other ICOs." Nope this isn't sci-fi, sci-fi has the possibility of being true one day. This is pure fantasy. Don't you think other Cyber Security companies like the big 4 that made billions last year could do this in a heartbeat if they thought it was worth it?
Wow and to top this all off, they are "registered in Marshall Islands".
Lets look a bit deeper if that whitepaper wasn't off putting enough:
First, they spammed me, probably from a LinkedIn search, good trust building Harry and Frank.
Second, looking at their domain registration, you can see it was only registered July this year; Harry and Frank are nowhere to be seen on the whois. Here we see Haroon (likely anglosized to Harry) Ashgar;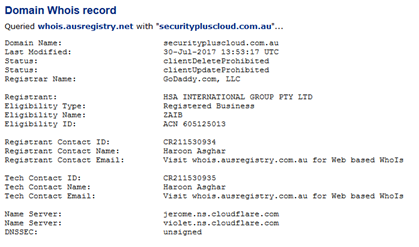 Third, see that ACN in the whois. In Australia .com.au's need to have their registered business number in their whois, you can look that up. The actual company name HSA International PTY LTD…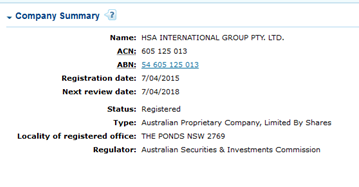 There trading address is a house in the suburbs, so likely not some billion or even million dollar business.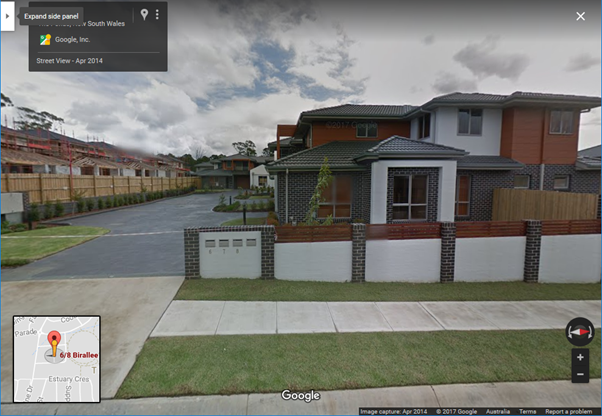 Confirmed, not to be making a lot of money. In Australia, you have to register for GST unless you are not-for-profit or are making under $50,000 per annum. So they aren't making more than $50,000 even with a sub-business registered since 2015 that does some work around verifying the integrity of training certification (Authentific below);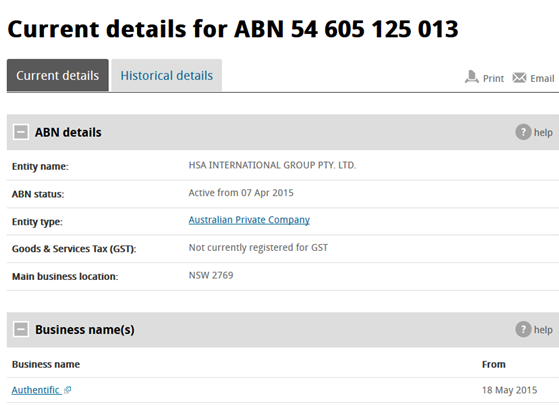 You can also see forms that were logged by the company, since 2015 they have only logged a form for the Application of registration of the company.


Having a look at their main site; hsainternationalgroup.com.au and hsasecuritysolutions.com.au it isn't IT Security related, has some poor English and seems to focus on the UAE market.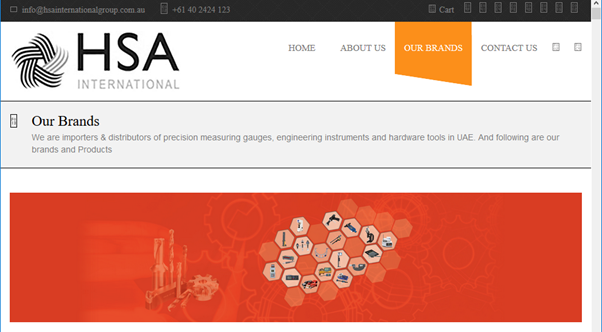 That'd explain the interesting address used in their demo of their IT related "Authentific" product;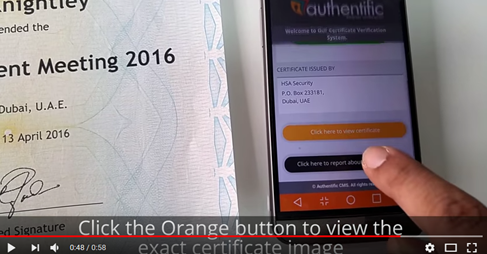 Confirmation they are the same company;


They seem to also trade in the UAE and have a few different web entities, not many IT security related (do secure tags count).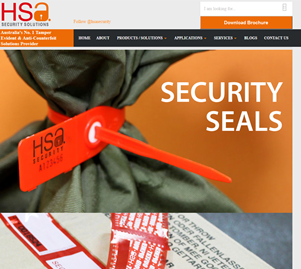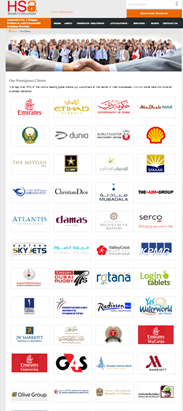 And only the one employee on LinkedIn;

I looked into this guy too. Looks like he used to work here in Sydney Australia, likely the reason they have the .com.au domain. He was a business development manager at a company in West Ryde called Pride Building & Refurbishment. So not a history of developing a security company into a global behemoth.
Lastly, looking around their website the images are not of their SOC, they are stolen from a known entity. http://www.businesswire.com/news/home/20140129005962/en/CBTS-Introduces-Advanced-Cyber-Security-Expertise
Their Testimonials for their Manages security service provider (MSSP), such as "Abayomi Johnson" do not turn up any hits (an Airline CIO of this unique name would be everywhere).
Their reseller signup looks like they are reselling someone's services out of Australia.
I hope I have done enough in this article to convince people not to part with their ETH/BTC for these tokens. I'd say they will do a runner with whatever funds are passed over.