Do you remember two weeks ago I made a prediction on the price of both STEEM and EOS will be at the 31st Aug?  Well how did I do? and what is my next prediction?
If you missed the post you can read it here https://steemit.com/steem/@paulag/predicting-the-price-of-steem-and-eos-using-r-script-steemit-business-intelligence
My prediction for the closing price of STEEM was $1.36.  Per coinmarketcap the actual closing price was $1.56
My prediction for the closing price of EOS was $1.31.  Drum roll please as the closing price of EOS at the 31st Aug was $1.30.
Fantastic that my R shaped crystal ball was so close in predicting the price of EOS so accurately.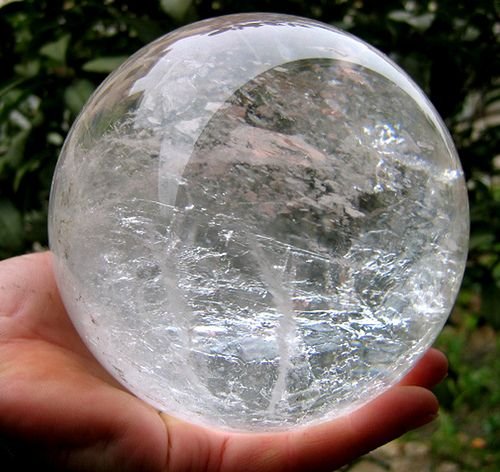 Of course I don't really have an R shaped crystal ball to look into.  Instead I used the power of an R script in a custom visual within PowerBI.
If you don't know about PowerBI, well to keep it simple it is a self-service business intelligence software. Self-service meaning no programming is required.  The desktop version is free, so anyone can download and play around with it.
R script is a programming language used for statistical computing and graphics.  However there are many pre written scripts that you can download and use within Power BI without the need to know R.
In my first prediction post, @alexpmorris pointed out that the R script is
'a probability curve based on historical volatility. It's often used to get a rough idea of the expected trading range over time for options-related strategies.'
STEEM Price Prediction 15th September

STEEM had an awesome run at the end of Aug and I am predicting a closing price of STEEM on the 15th Sept to be $2.10.  If there is a break out and rally it could go up to $4.18, but on the down side it could also hit $1.06 
EOS Price Prediction 15th September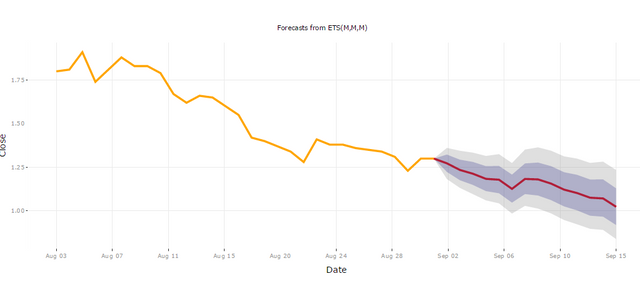 I know some people are excited for EOS to go down so they can hop in.  So for them this prediction is good news as I predict that the price of EOS at the 15th Sept will be $1.02.  If it goes high it could reach $1.23 and if it really drops it will go down to $0.88
So there you have it. My price predictions for STEEM and EOS on closing price on the 15th of Sept.
Remember this is just for fun.  Please do not take this as trading advice as I know nothing about trading and I am not a financial advisor.
 I am part of a Steemit Business Intelligence community.  We all post under the tag #BIsteemit. If you have an analysis you would like carried out on Steemit data, please do contact me or any of the #bisteemit team and we will do our best to help you...
Want to join #bisteemit :  https://sbcautoinvite.herokuapp.com
Follow, Resteem, Up vote