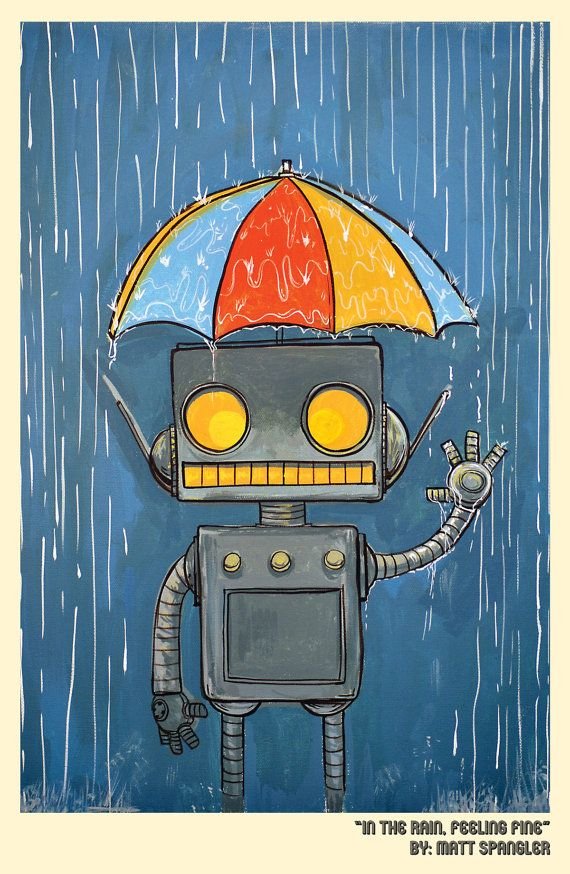 Image Source
---
I've been a fan of communities like Reddit, 4chan, and since a few months Steemit. I'm a programmer, so I always try to help out the community in the best way possible. I'm here today presenting the SneakPeek Bot for Steemit, which is inspired by SneakPeek Bot from Reddit.

SneakPeek Bot on Reddit
I'm trying to help this community grow and bots are one way to help automate certain processes.
---
What does SneakPeek Bot do?
---
Whenever a user mentions any category (topic) using #, The SneakPeek Bot will find that category (topic) and bring out 3 of the trending posts in that category (topic).
For example, if I mentioned #photography in the comments, The SneakPeek Bot will find 3 of the trending posts from #photography and post a comment.
Here's The SneakPeek Bot in action: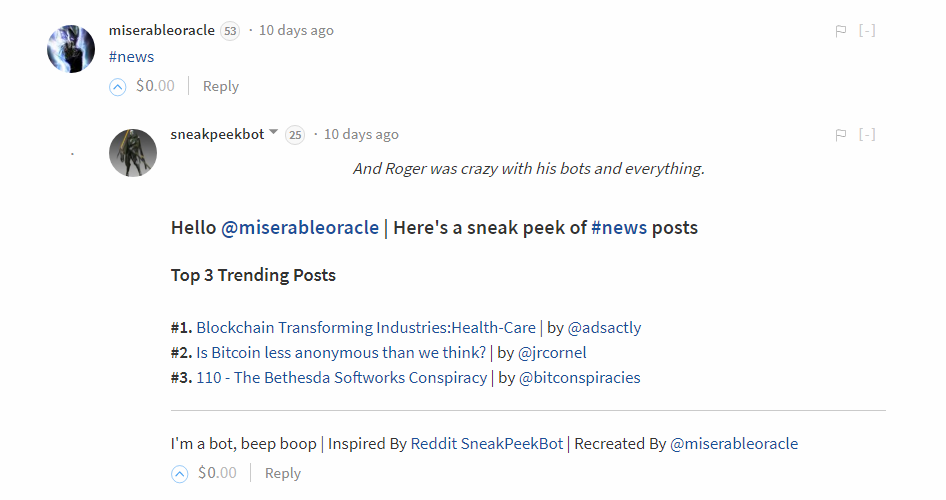 ---
Why SneakPeek Bot?
---
I believe that there are many awesome categories (topics) on Steemit, but they remain hidden beneath the top most used categories (topics). Using SneakPeek Bot, trending posts in those categories will come out. They'll get the necessary exposure in the community.

Many of the users aren't aware about certain categories (topics), and sometimes they create their own, but we often use # to mention something in the comments or the posts. It is possible that there is a category with that same # handle, and SneakPeek Bot will help those categories receive more attention. I hope this bot helps this community in a way it should.

The bot will start working in half an hour.!
---
Thanks @felixxx for helping me out with certain technical and non-technical problems
Thanks for reading. If you have any question or feedback, contact me on steemit chat using @miserableoracle.
---