Full List of Weiss Cryptocurrency Ratings
Weiss Ratings has released a cryptocurrency ratings giving Ethereum a B and Bitcoin a C+ . The securities ratings agency said that ethereum was given a B rating because it "benefits from more readily upgradable technology and better speed, despite some bottlenecks."
Bitcoin was given a "fair" C+ rating because the digital currency is "encountering major network bottlenecks, causing delays and high transactions costs," according to a release. "Despite intense ongoing efforts that are achieving some initial success, Bitcoin has no immediate mechanism for promptly upgrading its software code."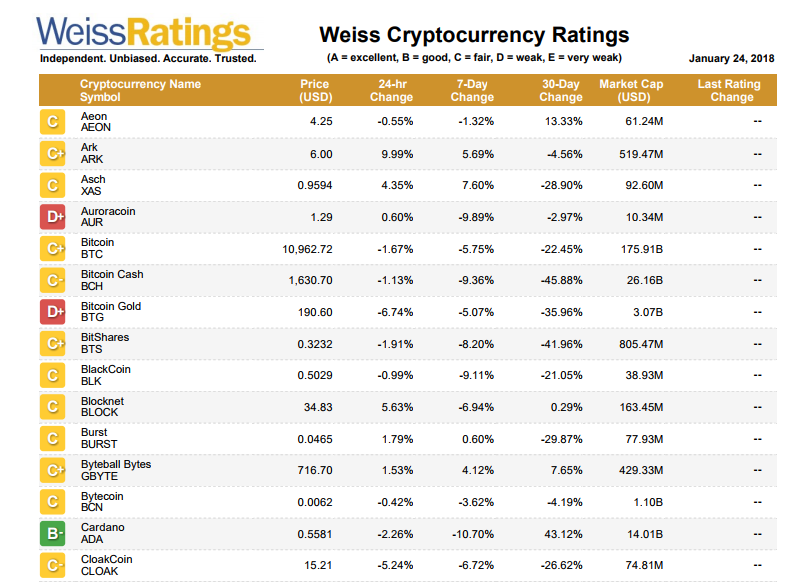 It is notable that no cryptocurrency received an A. The highest ranked cryptocurrencies are Ethereum and EOS, both getting a B.
Here is the full list of the 74 cryptocurrencies that were rated by the agency:
http://moonnocoin.com/weissratings-sokuhou/Weiss-Cryptocurrency-Ratings.pdf