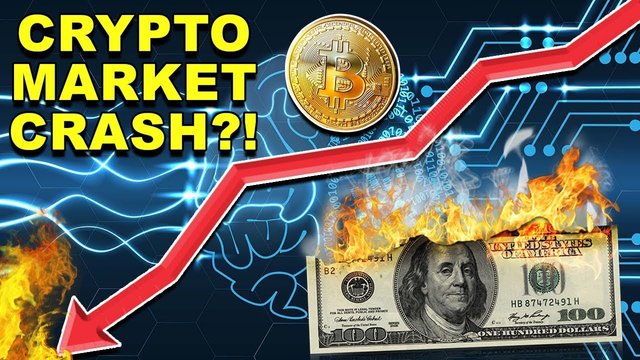 Hello Friends,
So are back again with another interestting blog for you guys, as most of you were asking for the future of Altcoins as of now.
INTRODUCTION:
Looking back 2-3 years only bitcoin and few altcoins were prominent in the market.But now with almost 1800+ different coins in the market and many more to come, everyone is worried about altcoin future now.Majority of them are ERC20 based.Some of the are working on Neo blockchain too and lot more.But certainly very very few of the coins will survive, thats the bitter truth.
BEST ALTCOINS:
As mentioned above, there is cut throat competition between altcoins now in the crypto market.Many of the times -34 altcoins are working on the same idea and with same vision.It is always advisable to invest in top 100 altcoins in the market.Although rankings in the market keep on changing, our outmost advice is to keep an eye on the market on regular intervals.
WHY MAJORITY OF ALTCOINS ARE IN YEAR'S LOWEST PRICES ?
Now comes the main question, why altcoins are falling regularly.Look at the Btc dominance it is over 50% now.Btc dominance is 2018 ATH.Major crypto whales and investors are in no mood of buying alts right now.Their only focus is Bitcoin now.The same was happening last year too, when Btc doinance crossed 50% and altcoins bleeded badly.ay be Btc dominance can increase more, that means alts will bleed further more.
It is not that the other coins team are not working properly actively but the market crash mostly harms the altcoins.If Btc drops even by 5%, altcoins fall by 10-20%.Majority of the altcoins are 90% down from their ATH.This will be the best oppurtunity to get hands on them now, but buy in parts.Who knows what will happen later.
CONCLUSION:
Crypto market is very unstable and unpredictable now.But as of now which 9 ETF approvals in september, we are very much bullish in the final quarter of 2018.May be it will break all its previous records, or can make us to hold even longer.Only time will tell us.Be patient, the blockchain technology is here to stay.
See you in our next blog !
Don't forget to comment down your opinions below, see you there.
Thanks,
Sumit Kapoor
@moneyguruu